PC Software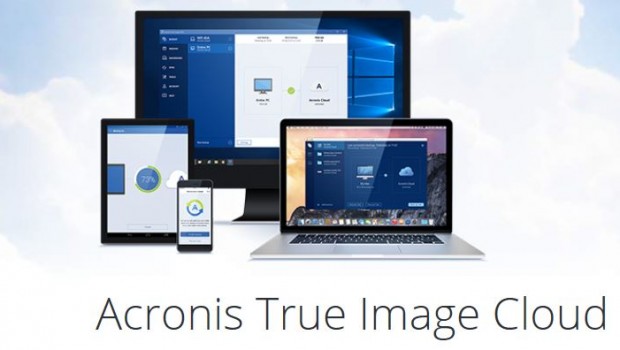 Published on February 8th, 2016 | by James Wright
Acronis True Image Cloud Review
Summary: Acronis True Image Cloud is ideal for both local and remote backups... including smartphone access!
In this electronic age of data, just about everything we do is digital and as a result it is quite important to backup your data. This is where Acronis True Image Cloud comes into the picture which allows users to backup their PC and Mac in just a few clicks of the mouse.
Available in three different versions 1 Computer (3 + Mobile Devices), 3 Computers (+ 10 Mobile Devices) and 5 Computers (+ 15 Mobile Devices), Acronis True Image Cloud not allows for local and network backups but also access to their unlimited secure cloud so data can be stored off site.
So on that note, Impulse Gamer checked out the standard version of Acronis True Image Cloud which retails for $129.99AUD (Feb 2016) and comes with a 1-year subscription to their cloud service. It's perfect for home users with the other two versions more suited for small business.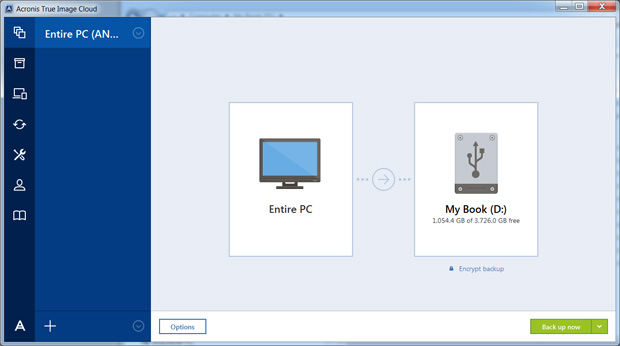 Features
Protect your entire digital life with unlimited cloud backup so you never run out of space.
Back up your entire computer with full disk image backup — both locally and in the Acronis Cloud.
Back up your pictures, videos, contacts, and events from iPhones, iPads, Android, and Windows tablets and transfer them to other devices. Back up Android Messages too! (NEW)
Protect multiple computers and mobile devices for yourself, your family, or your home office using an online dashboard. (NEW)
Move your entire computer to new hardware or migrate critical data between different mobile devices.
Save time with the industry's fastest online backup and restore — up to 50 percent faster than the competition. (NEW)
Free up disk space with smart archiving of large or rarely used files to the Acronis Cloud. (NEW)
Securely access backed up and archived documents, pictures, videos, and files in the Acronis Cloud fromany device, anytime, anywhere.
Protect all data with a user-defined private key using AES-256 in transit and at rest encryption.
Optimised for Windows 10 and the latest OS X versions (NEW) and compatible with Windows XP, 7, 8, and 10.
Acronis True Image Cloud comes with a variety of options in order to get the most out of the system such as scheduled backups, backup protection, file exclusions, notifications and even the way it backs up data such as incremental backups. It should be noted that Acronis True Image Cloud boasts 256-bit encryption and a private user defined key in order to protect your data. However if you lose your password, you will be in a bit of strife because that's the only way to unlock your information.
Installation of Acronis True Image Cloud is quite easy and we downloaded the software from http://go.acronis.com/ati/download that once the downloader was installed on our PC, it proceeded to install the program itself. A trial version of Acronis True Image Cloud is also available if you want to check it out for yourself as well!
Installation Screenshots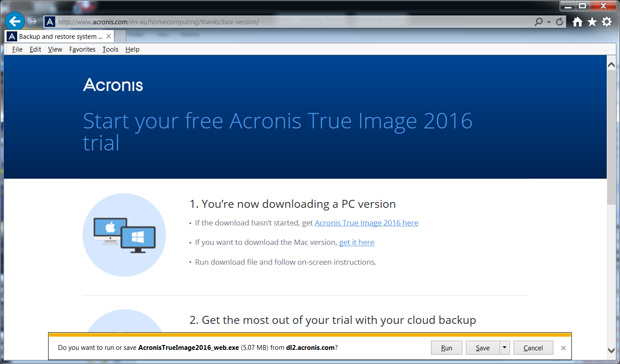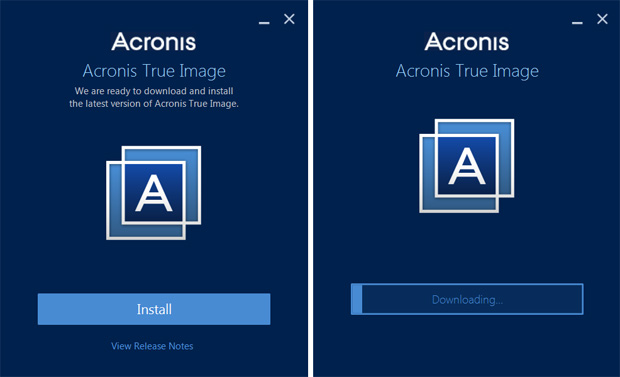 Once installed, we were greeted to a user-friendly interface that contained the navigation icons on the left with the "workspace" on the right. Furthermore, you do need to create an account with Acronis in order to use the cloud. The version we tested also allows you to access the software remotely or another mobile device like an iPhone or Samsung Galaxy S6 (Android) as an example.
We backed up our test system C: drive which had 214GB of data which took around 1.5 hours to finish. The image of our hard drive was labelled (KINGSTON SVP200S3240G_full_b1_s1_v1.tib" which was 151GB in size. Once Acronis True Image Cloud had a backup file, it then informs the user when the last backup was made and its size.
It also displays two new options that include Recover disks and Recover files. Another interesting feature is Archive Files and folders which basically searches for old and large files then gives the user the option of archiving them. Users wanting to migrate their system to larger hard drives or just backup their entire operating system can easily be achieved via the clone option in Acronis True Image Cloud.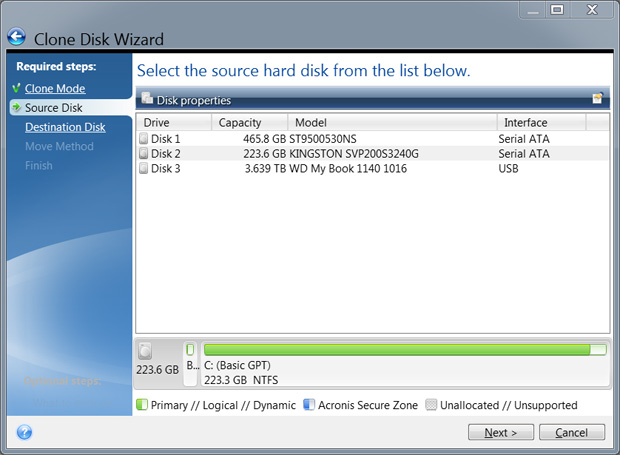 Add in the ability to perform remote access, even uploading data to FTP servers and Acronis True Image Cloud is a very thorough and powerful software backup option for PC and Mac users. I also like how it even verifies the backup and as its optimised for the latest operating systems, users should have no issues with Acronis True Image Cloud whatsoever.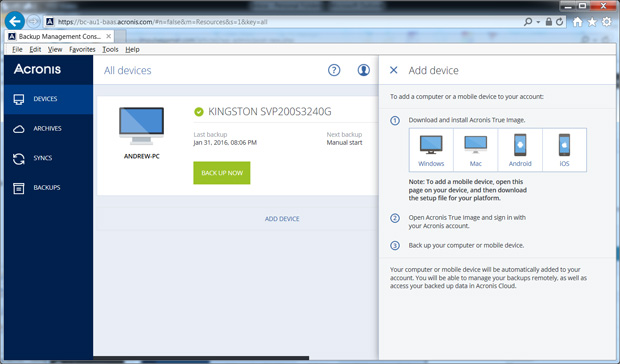 Final Thoughts?
After testing Acronis True Image Cloud, I really can't fault it! It's easy to use, boasts a great interface and is everything you need to get your data safe, secure and available should the need arise.
Highly Recommended!
System requirements for PC:
1GB RAM
Processor Pentium 1 GHz or faster
1.5 GB of free space on a hard disk
Operating System compatibility
Windows
Windows XP SP3
Windows 7 SP1 (all editions)
Windows 8 (all editions)
Windows 8.1 (all editions)
Windows Home Server 2011
Windows 10
Mac
OS X Mavericks 10.9.5+
OS X Yosemite 10.10.2+
OS X El Capitan 10.11
Supported Apple iOS Operating Systems:
Supported Android Operating Systems:
Screenshots