Comedy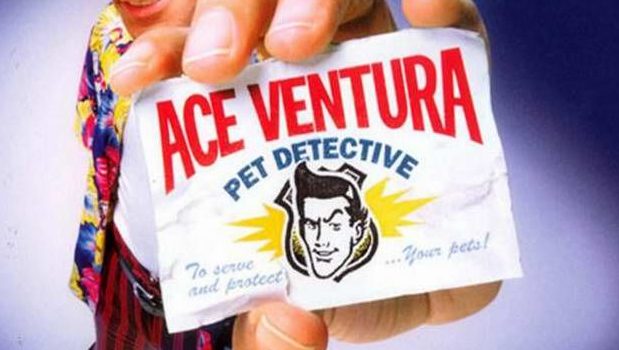 Published on October 16th, 2019 | by Chris O'Connor
Ace Ventura Pet Detective DVD Review
Summary: Manic mammal seeks Miami Mascot and Mr Marino.
If I stretch my mind back… I think I first watched Ace Ventura Pet Detective at a movie marathon in Doncaster. I assume they still do movie marathons at some cinemas, but I remember the ones I used to go to would involve getting to the cinema before the sun went down one day and leaving after the sun had come up the next… that may have played into the atmosphere for watching the films, it may not… but it didn't hurt films like Ace Ventura to have that sort of crowd.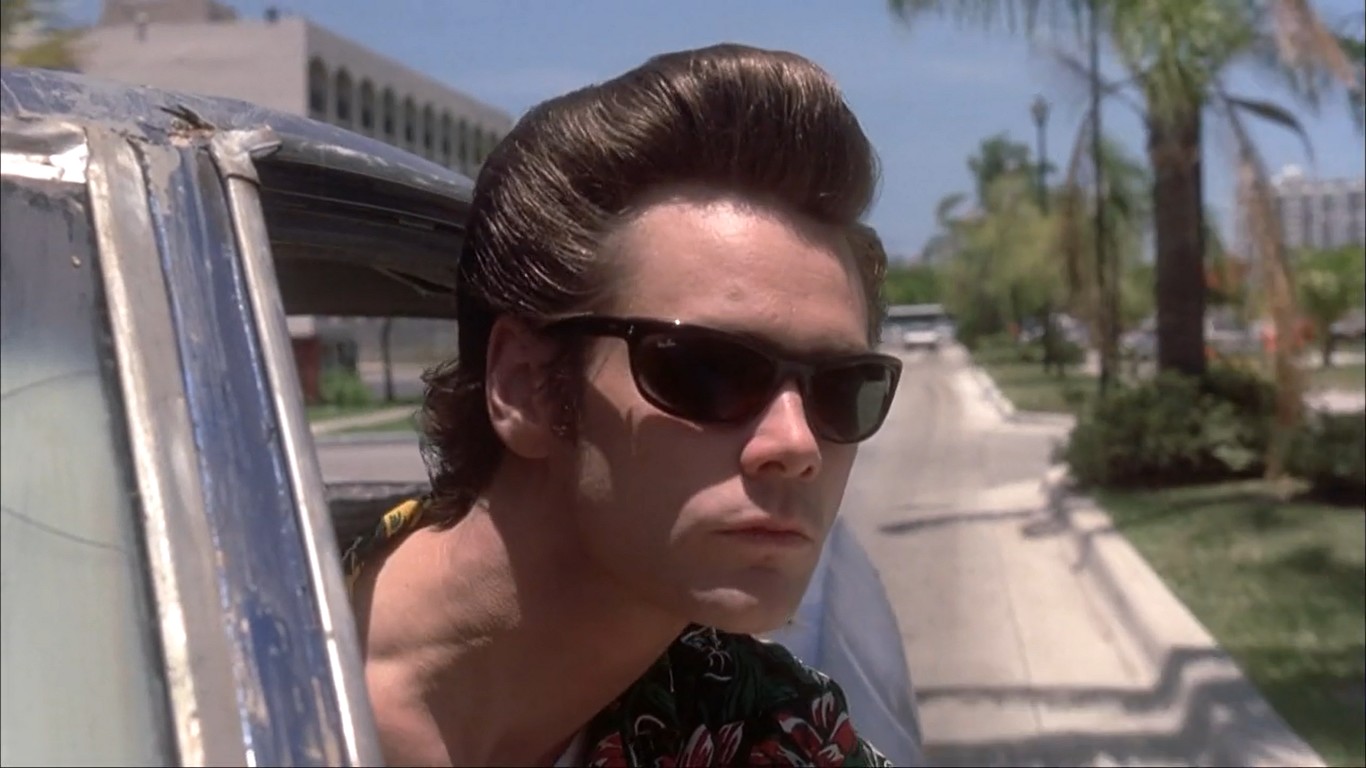 The movie focuses on the titular character, Ace Ventura the best (and arguably only) pet detective in town. In desperate need to find their team mascot, a dolphin and also their star quarterback Dan Marino, the Miami Dolphins enlist the help of Ace to track them both down and get to the bottom of who is behind the kidnapping and why.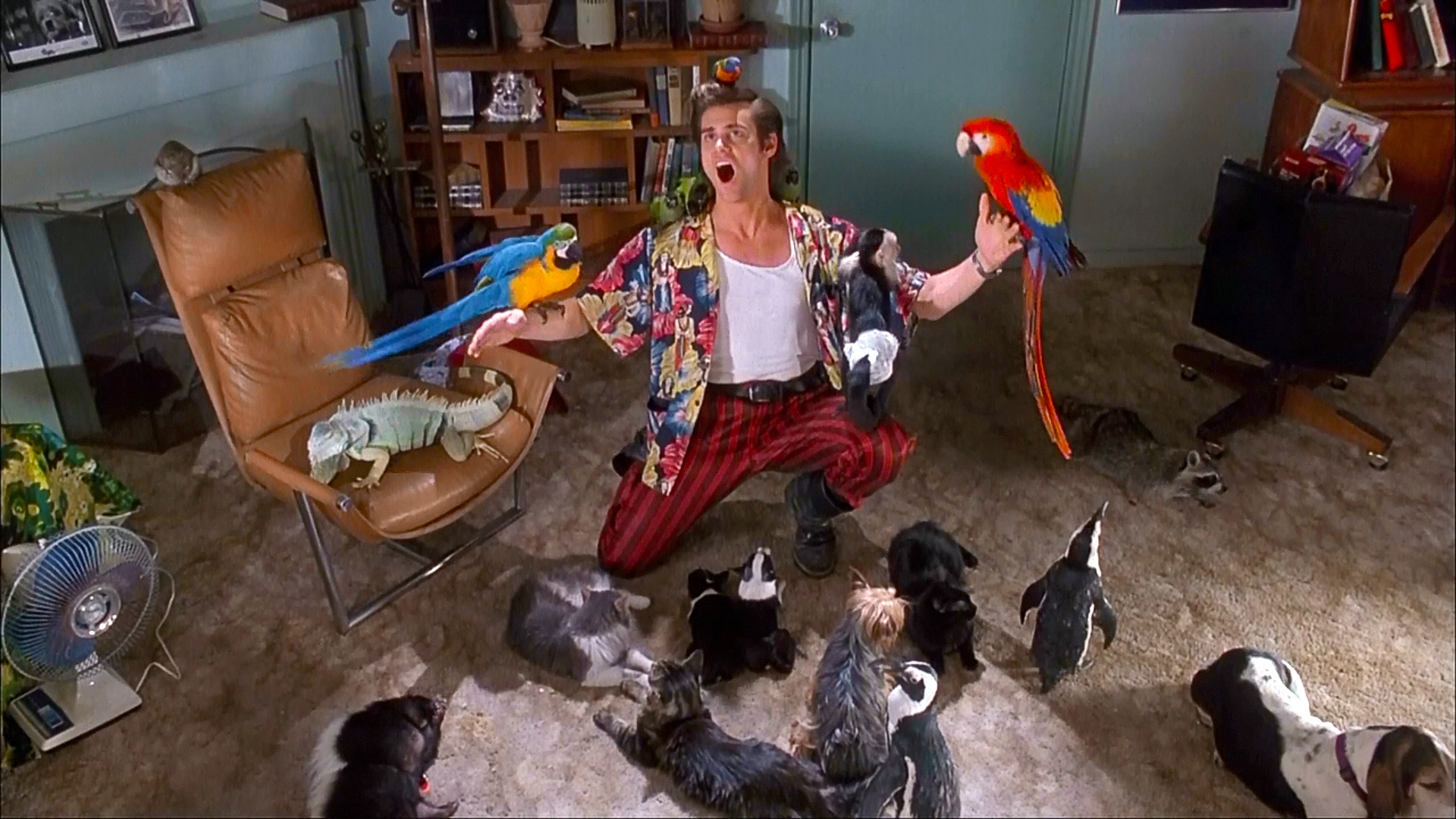 The movie clearly acts as a chance for Jim Carey to show off his comedic performance skills and he is in fine form here. Known for his "elastic face", there are indeed some scenes in which it seems as though Jim's face is a pile of dough and unseen hands are kneading it into various shapes. But as much as his physical performance grabs the viewers attention, the dialogue is not to be overlooked. As well noted on the director's commentary, many lines in the film have gone on to be part of the popular lexicon. I didn't really realise just how many until I was watching it again and hearing all the familiar phrases that I will casually drop into conversations, never clicking that I had picked them up from here.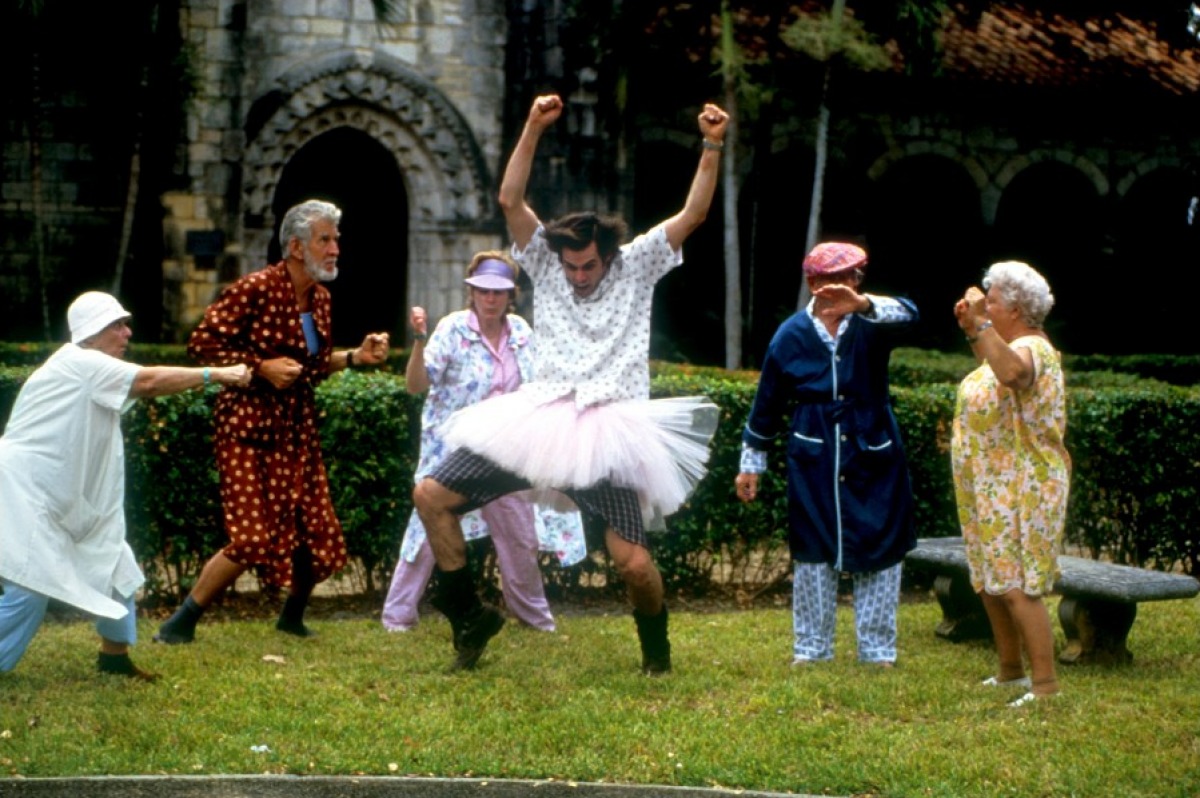 Storywise it still holds up reasonably well though may raise a few eyebrows with certain plot elements that may be deemed a little non P.C. but it's mostly just low brow humour to begin with so you pretty much know what you are getting yourself into from the start.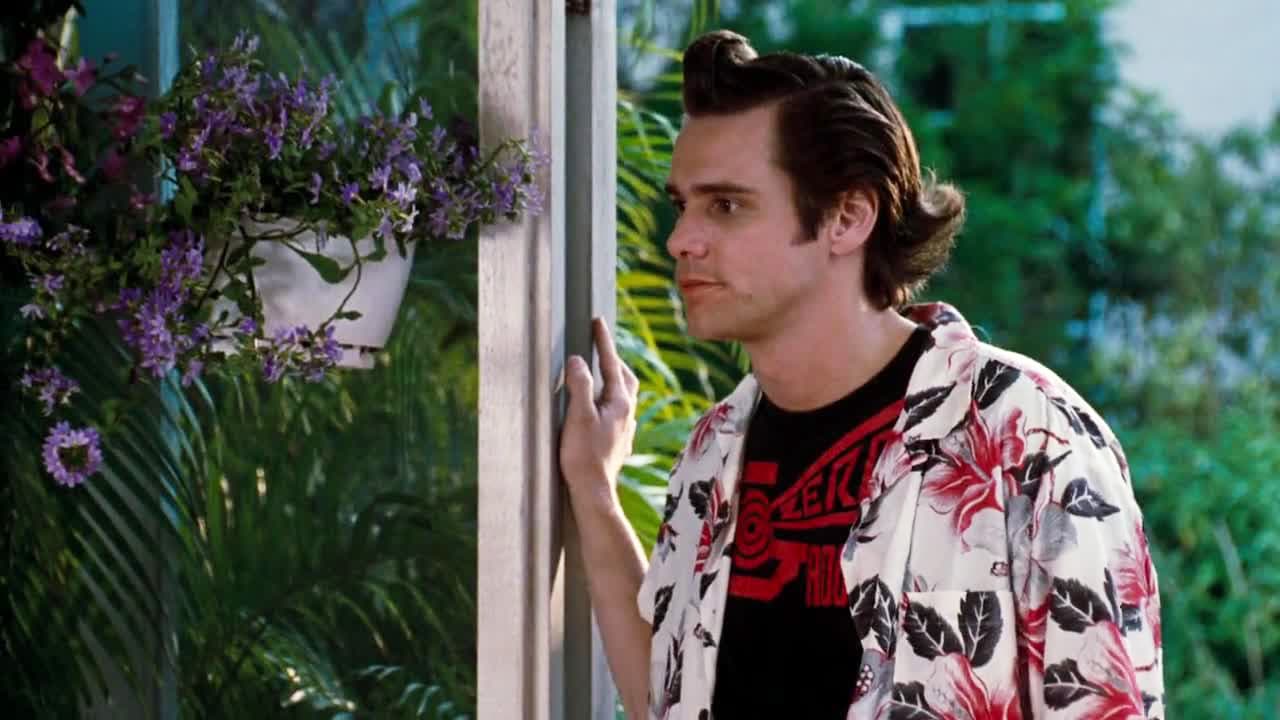 Still worth a watch and still has some funny moments… perhaps there's an element of nostalgia there… but 25 years later I think there are still a few giggles to be had.
Directors Tom Shadyac
Actors Jim Carrey, Courteney Cox, Sean Young, Tone Loc, Dan Marino
Film Genre Comedy
Label Madman Entertainment
Audio English (Dolby Digital 2.0)
Running Time 86mins
Aspect ratio 1.85:1
Region Coding 4
TV Standard PAL
Rating M
Consumer Advice Low level course langauge
Year of Release 1994
Primary Format – Movies/TV DVD