Kid Zone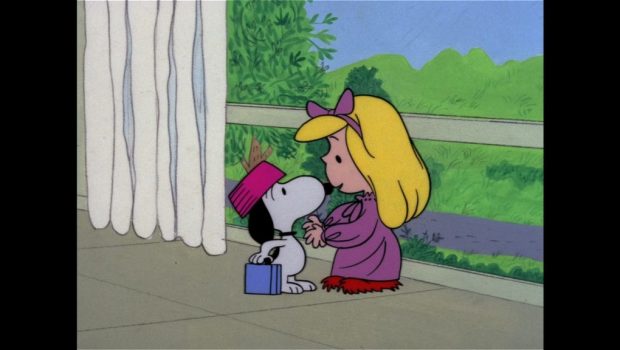 Published on December 20th, 2018 | by Natalie Salvo
A Boy Named Charlie Brown/Snoopy Come Home 2 DVD Set Review
Summary: This old cartoon may look a little dated but the stories still charm and resonate. These are ultimately lovely stories about some precious kids and a beloved beagle.
He is one of the world's most famous dogs and our oldest little boy. The beloved Snoopy and his hapless owner, Charlie Brown, were created by Charles M. Schulz almost seven decades ago. The two characters starred in the Peanuts films: "A Boy Named Charlie Brown" and "Snoopy Come Home" which are released together in a double DVD set. These cartoons are clever and fun in their deceptively-simple stories because they remain endearing to this day.
The debut film sees loveable loser Charlie Brown (Peter Robbins) front row and centre. The poor kid can't catch a break and fails at most things, especially football and baseball. On a whim, he enters a school spelling bee and wins before progressing through to the finals. His mate, Linus (Glenn Gilger) even loans Charlie his security blanket for moral support. His other friend, Lucy (Pamelyn Ferdin) plays psychiatrist but her help is more questionable.
This plot is a rather thin one insofar as it is padded out with some extended montages and musical numbers. Some of these fit the story and progress it better than others, because a couple could have been cut and nothing would have been lost. This one includes some good take-home messages for children, like teaching them spelling and that it is acceptable to fail. With Peanuts there is a lot more offered than meets the eye. The people who discount it as being simplistic are failing to see how intelligent it really is, especially the great pun and visual sight gags.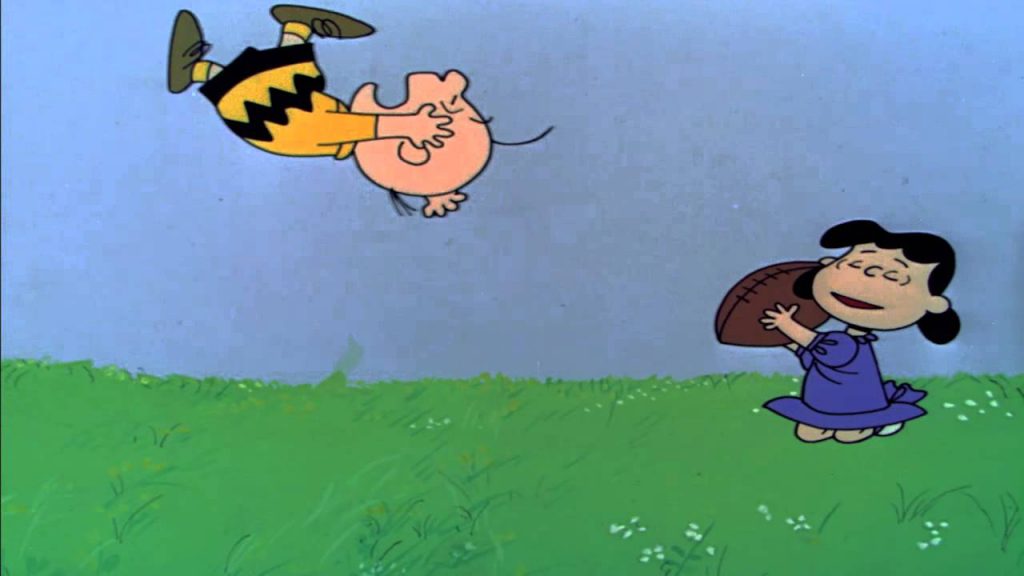 "Snoopy Come Home" shares many of the strengths and weaknesses of its predecessor. It too has a slim plot about how Snoopy (voiced by director, Bill Melendez) has a fight with Brown (Chad Webber). Snoopy receives a letter from his former owner Lila (Johanna Baer) who is in hospital. Snoopy bids farewell to the Peanuts kids and gives them a tough lesson in grief and loss.
This film is rather sad and can be quite episodic in nature. It introduces audiences to Woodstock (Melendez). Snoopy and Woodstock make an unlikely pair and travel to Lila. They are kicked off of the train and out of the hospital because there are "No dogs allowed." This film also has some extended musical numbers that pad out the plot, sometimes for no apparent reason.
These Peanuts films are a tad slow by today's standards. They don't have snappy editing or something happening every second. The drawings are also quite basic, but this is part of their charm. The DVD release has had minimal restoration; colours in the animation are vibrant but they also show some variance in quality. The video also shows some dust and scratch marks. The release has no special features.
The Peanuts characters are timeless. These loveable kids and their pets are precocious beyond their years but also remind us of some important truths in life. This cartoon may seem a little retro and dated by today's standards but the stories still resonate. The plot also entertains, even if it's stretched out to fit a feature-length runtime. These Peanuts films are thoughtful and funny, and they still charm and resonate after all these years.
DVD Details
Director – Bill Melendez
Actors – Glenn Gilger, Pamelyn Ferdin, Peter Robbins
Film Genre – Children's
Label – Umbrella Entertainment
Audio – English (Dolby Digital 5.1)/English (Dolby Digital 2.0)
Running Time – 167
Aspect ratio – 1.78:1
Region Coding – 4
TV Standard – PAL
Rating – G
Consumer Advice – General
Year of Release – 1972
Primary Format – Movies/TV – DVD