PC Software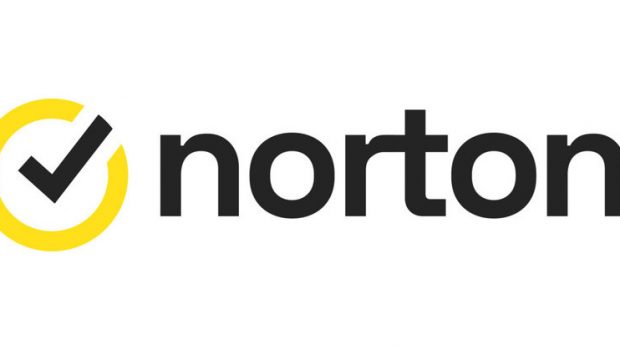 Published on July 20th, 2022 | by Andrew Bistak
4 out 5 Australians Surveyed (82%) Say it is Difficult for Parents to Keep Children Safe Online, Norton Study Reveals
A new survey by Norton, a leading consumer Cyber Safety brand from NortonLifeLock, reveals 86% of Australian adults surveyed believe under 18s are likely to give their or their family members' personal information away online. With children spending an increasing amount of time on tech, respondents believe teaching them about Cyber Safety is nearly as important as teaching them about other basics like healthy habits, emergency preparedness and life skills.
While 88% of respondents who are parents of children under 18 claim, they regularly educate their child(ren) on how to safely access content online, two-thirds (67%) say their children have done something on their smart devices without parental permission. Most commonly, parents surveyed report that their child contacted someone unintentionally (28%) or clicked on a suspicious link (28%). About 1 in 5 parents surveyed say their child has posted to their parents' social media account(s) (21%), accessed mature or age-inappropriate content (19%), made an unauthorized purchase (18%), or given away personal information (18%). However, 73% of the parents surveyed trust their children to browse the internet unmonitored.
With nearly four in five Australian adults surveyed (82%) stating that it is difficult for parents to keep children safe when they are online, nearly three-quarters of Australian adult respondents (72%) say it is absolutely essential or very important that parents monitor their children's online activity.
"Our research shows that 90% of Australians surveyed believe most children are "addicted" to screens and the same proportion (89%) say parents are relying too much on screens to keep their children busy. As cybercriminals have become more sophisticated, children could be the gateway for cybercriminals to gain access to the family's sensitive and personal information. We want to highlight the issues this could cause, from giving away passwords to credit card details, the impact could lead to identity theft with potential financial loss. That's why Cyber Safety is a basic life skill, which should be taught from a young age," says Mark Gorrie, Managing Director Asia Pacific, NortonLifeLock.
"We recently launched Norton 360 Advanced in Australia to help victims of identity theft. This plan allows you to have personal information such as credit card details monitored on the dark web§, so you can be notified should they be found, as well as Restoration Support to help guide and support victims of identity theft through the identity restoration process and Identity Theft Insurance1 to help with covered related expenses."
Norton™ 360 Advanced, helps parents monitor their children's online activities and leverages consumer identity protection expertise from Norton, to help victims of identity thefts navigate these challenges.
The services include Identity Theft Insurance1, Dedicated Identity Restoration Specialists, Social Media Monitoring², Dark Web Monitoring§, Secure VPN, Password Manager, Parental Control ³, plus consumers can access greater levels of data back-up for their files and photos, as this plan provides 200GB PC Cloud Backup ⁴. Norton 360 Advanced offers protection for up to 5 or 10 PCs, Mac®, smartphones or tablets.
To view the study's full results and accompanying visual assets, please visit the 2022 Norton Cyber Safety Insights Report: Special Release – Home & Family press kit at: https://www.nortonlifelock.com/us/en/newsroom/press-kits/2022-norton-cyber-safety-insights-report-special-release-home-and-family/
 About the 2022 Norton Cyber Safety Insights Report: Special Release – Home & Family
The research was conducted online in Australia by The Harris Poll on behalf of NortonLifeLock among 1,003 adults aged 18+. The survey was conducted May 16 – June 2, 2022. Data are weighted where necessary by age, gender, region, education, and urbanicity to bring them in line with their actual proportions in the population.
No one can prevent all cybercrime or identity theft.
Dark Web Monitoring defaults to monitor your email address only and begins immediately. Sign in to your account to enter more information for monitoring.
1 Terms, conditions, exclusions and limitations apply. See the Identity Theft Insurance Australia Policy Information Booklet found on https://www.nortonlifelock.com/au/en/legal/ for details. Coverage provided by AIG Australia Limited AFSL 381686 (AIG). NortonLifeLock Australia Pty Ltd (Norton) act as a group purchasing body in acquiring and arranging the insurance coverage under a group policy issued by AIG to Norton. Norton does not hold an Australian financial services licence. Please obtain your own financial product advice about our services and consider the policy information booklet to determine if the coverage is right for you.
² Does not include monitoring of chats or direct messages. May not identify cyberbullying, explicit or illegal content or hate speech. Social Media Monitoring is only available on Facebook, Instagram, LinkedIn, Twitter and YouTube. On Facebook, Instagram and LinkedIn only account takeover feature is available.
³ Parental Control features are not supported on Mac or Windows in S mode.
⁴ Cloud Backup features are only available on Windows (excluding Windows in S mode, Windows running on ARM processor).
About NortonLifeLock Inc.
NortonLifeLock Inc. (NASDAQ: NLOK) is a global leader in consumer Cyber Safety, protecting and empowering people to live their digital lives safely. We are the consumer's trusted ally in an increasingly complex and connected world. Learn more about how we're transforming Cyber Safety at NortonLifeLock.com.