Comedy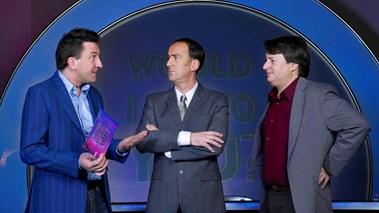 Published on August 18th, 2015 | by Rob Mammone
Would I Lie to You Volume 1 DVD Review
Summary: Would I Lie to You Volume once again proves why the British are masters of comedy
Comedy is fiendishly difficult to review. After all, what makes me laugh won't necessarily tickle your funny bone. British television humour has long swung between biting satire (Yes, Minister) to the anarchic (Monty Python, The Goodies). Latterly, a new phenomenon, the comedy panel show, has steadily filled the schedules, as exemplified in this excellent first volume of episodes of Would I Lie to You (WILTY). All the episodes are chockfull of hilarity that will have you chuckling along.
Comedy panel shows are everywhere now. They've become a staple here in Australia, with the production team behind Working Dog Productions churning out a seemingly endless supply, the latest iteration being Have You Been Paying Attention. The format here, as with WILTY is to gather actors and comedians, get them to play what are effectively parlour games, and let the laughs ensue. It's cheap, it's cheerful and it's a lot of fun when the chemistry works.
In Britain, there's been a similar explosion of them in the last decade, with shows like QI, Duck Quacks Don't Echo, Have I Got News For You and Never Mind the Buzzcocks filling the schedules. All of them, like WILTY, are characterised by sharp, witty humour with the hosts and participants running a nice line in self-deprecating laughs.
These episodes, hosted by Rob Brydon (Gavin & Stacey), date from 2009 onwards. He spars with the two team captains, Lee Mack (Not Going Out) and David Mitchell (Peep Show) who head separate teams usually comprising an actor and comedian. In these eight episodes, we have appearances by people as disparate as Richard E. Grant, Professor Brian Cox, Keeley Hawes, Ronnie Corbett and Joanna Page. A series of rounds fill out the episode, with the each team vying to tell the most plausible lie.
The genius of the format is its sparseness, which allows the participants to goes as far as they want with the stories they are telling. Having professional comedians on each team allows for witty retorts and rejoinders, which gives each episode a paciness that means a dead spot never lingers long enough to kill the mood, and allows the audience to go happily along with the laughs.
A bit of class conflict between David Mitchell's sort of upper crust persona versus Lee Mack's more down home portrayal provides extra fun, which marks the show differently from its less class conscious counterparts in Australia or America. Not that anyone is marking them, but one tends to find David Mitchell slightly more amusing the Mack, simply because making fun of the quasi-toff is always fun.
The editing and direction are very sharp. Some of the zingers from Bryon, Lee and Mitchell seem to have been scripted, but it's down to the talent of each that they don't appear overly so. It's clear that lots of what is shot doesn't get transmitted, as is evidenced by episode 9 on the second disc, which is comprised solely of unseen clips from the preceding eight episodes.
Other than the last episode being in effect a highlights reel, there aren't any extras on these two discs. What there is is almost four hours of hilarity, the perfect antidote to humdrum reality and a great deal of fun for the entire family.
There's not much to say about the visuals/audio, which is as you would expect for something shot on a studio set with the specific intent of being broadcast on television. Everything is crisp and clear and doesn't distract from the aim, which is to make you laugh very, very hard.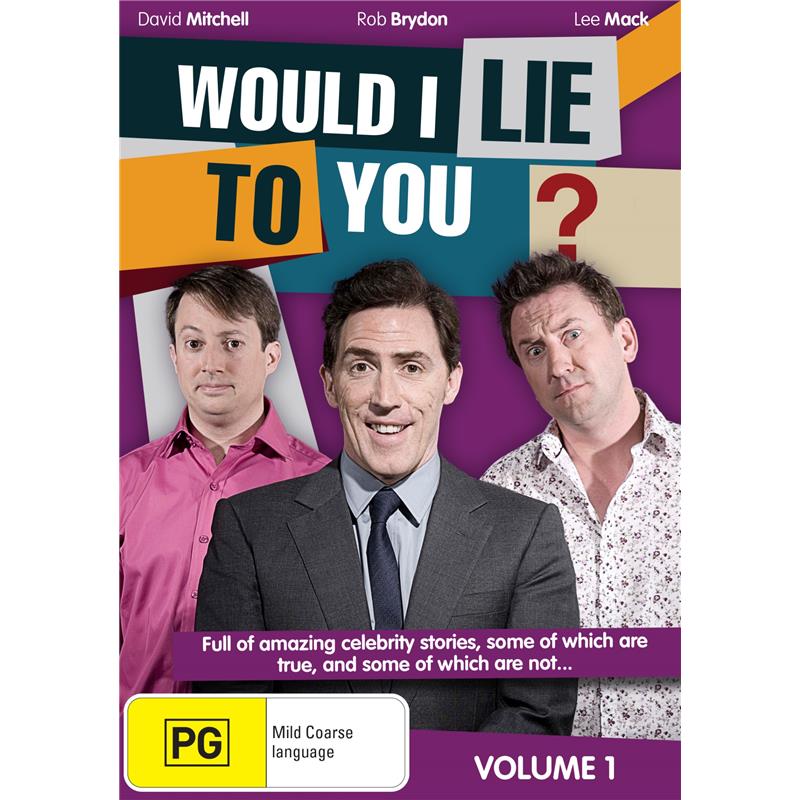 DVD Details
Actors – Rob Brydon/Lee Mack/David Mitchell
Film Genre – TV Comedy
Label – Shock
Audio – English (Dolby Digital 2.0)
Aspect Ratio – 1.78:1
Region Coding – 4
TV Standard – PAL
Rating – PG
Year of Release – 2011
Primary Format – Movies/TV – DVD