XBox One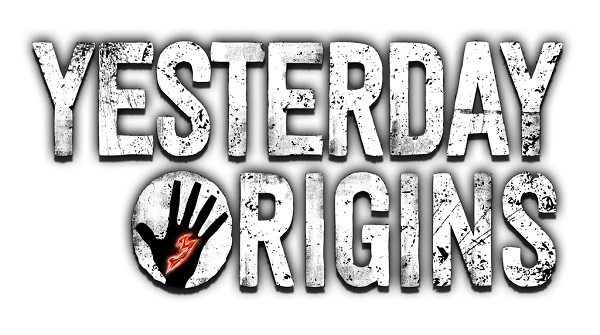 Published on January 2nd, 2017 | by Edwin Millheim
Yesterday Origins XBox One Review
Summary: A story of a guy, a girl and the search for living forever with out losing your memory every time you come back from the dead.
2.9
A Yesterday Adventure
I had to admit that I did not know what to expect from Yesterday Origins. Though in no time the stylized graphics, story and play style drew me in from the very start. It reminds me of other classic point and click style games that makes you explore the environment to find clues in order to assist the character out of different situations. Much like the Kings Quest series.
For Yesterday Origins, our Hero is John Yesterday, and he is over 500 years old.  John was thrown in prison during the Spanish Inquisition for being a son of the Devil… word had it that he could understand and write in ANY language… well since he is over 500 years old… maybe there is something to that.)
When you commence, players are dropped into the game after his capture and as he is paraded through the streets. What follows, is a tale of magic and oddities that intrigue and of love that is lost and found throughout John Yesterday's long life. I say lost and found because our hero while immortal, has a pretty big twist to this whole long life thing. It's quite an interesting premise.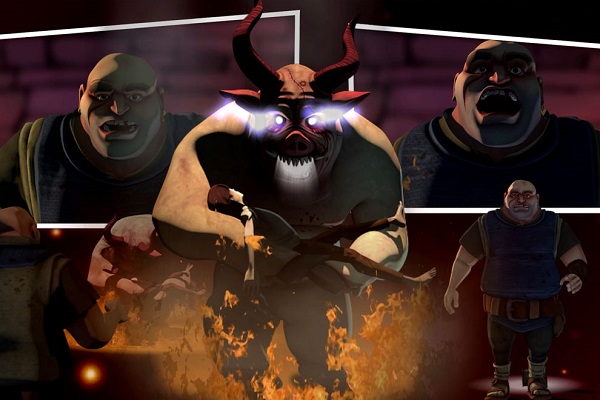 Each time John Yesterday dies, he comes back at the age he was when he died. The big twist? Every time he comes back to the land of the living, he comes back with a truly clean slate but all his memories of the past… are gone.
The story covers many of John's lives and as noted, when we first meet meet up with our hero during the inquisitions, chained and thrown into the dungeons, it's our first task to figure out how to get out. So puzzle away as players search for items and clues and solve puzzle to advance and get out of situations.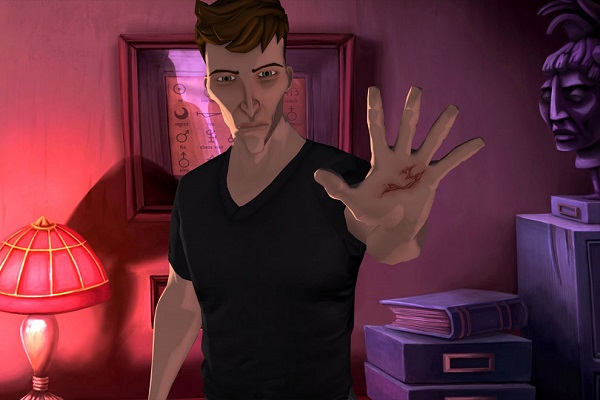 Those players that are looking for instant gratification may soon find that it does not always come fast. If you are not used to puzzles and finding your way through things, then the tasks after a while may become a bit laborious to you. Those that enjoy exploring an area and figuring things out will at times find even their patience tested… but they will get their gratification as they work out the puzzles and unfold more of the game and the story.
Moving ahead through a scene as you look at items and find things to aid our hero along, it is not always crystal clear on what exactly you need to do with the items or in what sequence. So there is a lot of point and click and experimentation as you figure it all out. Often you have one part of the puzzle and it is obvious on what results are wanted or what the end result should be… it's just not always clear what sequence or path should be taken to get there.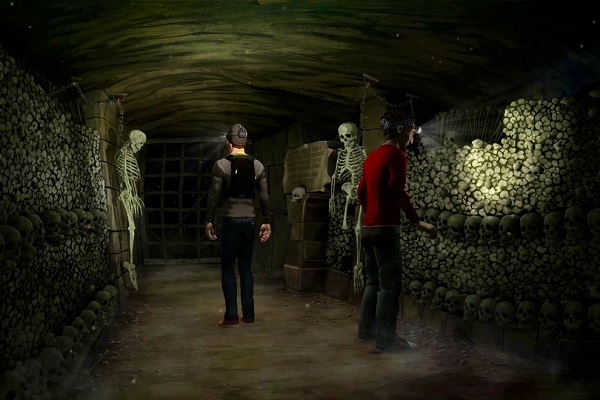 We soon find John with his partner through his many lives, who also is immortal. Her name is Pauline Petit. The story unfolds with these two as they search for answers and a ritual that will keep John from losing his memory, and even restoring the ones he has lost.
The story is a classic style of storytelling which transports the player at different times in our hero's life. This makes for an excellent ride for the player, as we learn more and more about what exactly happened. Furthermore, the game does a good job of intermixing a few historical events in the game, sprinkle this with very likable characters which makes your root for them and you got a pretty surprisingly entertaining game.
Even with the puzzles using almost the same formulas to advance in the game does not take away from the fun.  In each area there are often points of interests and choosing these items gives a little narrative in text form. Clicking on items and areas of interest in a scene pops up a window that sometimes the player can click on further things to either find out information or manipulate something to see what results.
Not all items seem to be a part of the story, but they do often give a little intimacy to the character. As if looking into some of their likes and dislikes and things going on in their lives. While this does get a little on the stale side, the story and characters more than make up for it.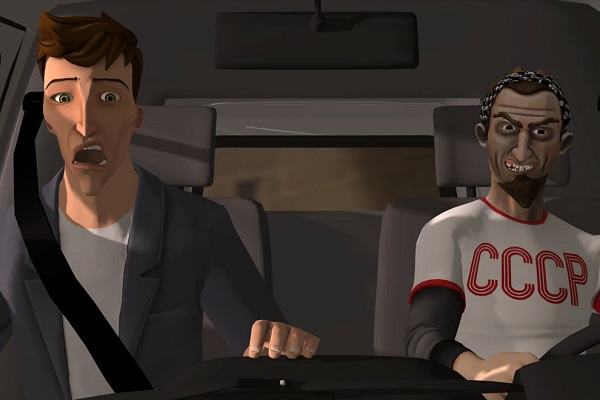 Sometimes an item that is picked up and added to the player characters inventory invokes a flashback memory in the pop up box narrative. These little flashes really make you wonder about the further vast stories that can be told about this character. Things can often be switched up a bit and after the prologue, players can switch between the two main characters. This also provides a different view on things in general.
Graphics/Audio
Graphically the game designers have opted for an almost whimsical style that actually is rather pleasing and harkens to classic styles of games that pulls you in and endears you to the characters. Voice acting in Yesterday Origins across the board is pretty good, though some of the lines that have to be delivered can be a bit on the corny side… no accounting for taste in humor I suppose. During conversations with characters as choices pop up, you can decide what of the choices to ask… however the information may not always be useful at that very moment. They can sometimes offer a solution to future situations the character runs into.
Final Thoughts?
All in all Yesterday Origins is a nice point and click title that seasoned gamers and new comers alike would be right at home with.
Have fun, play games
Edwin Millheim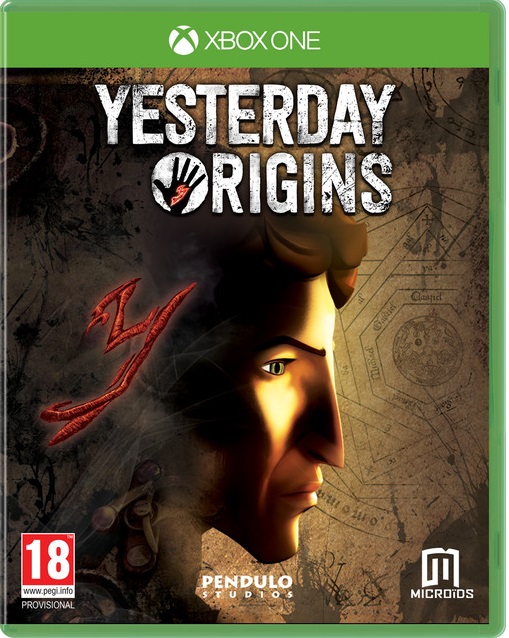 Game Details
Title: Yesterday Origins
Developer: Pendulo Studios
Publisher: Microids
Format: XBox One