XBox One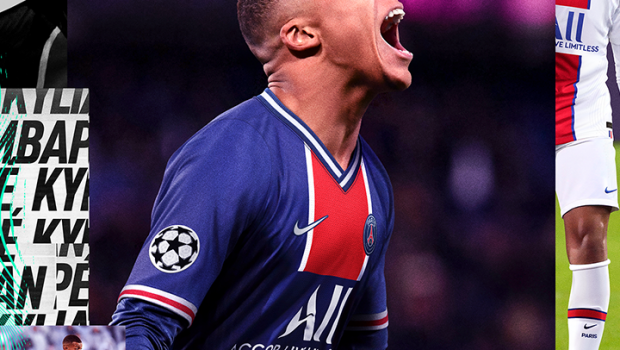 Published on May 17th, 2021 | by Adrian Gunning
Xbox Game Pass – A New Home of Sports
Following a deeply technical scientific study, spanning months and supported by rigorous physical testing and wide-reaching qualitative research, the team at Xbox have concluded that people like sports. Like a lot. And the timing of this finding couldn't be better as Xbox Game Pass has now become a global home for sports games.
Fun fact, the first video game ever created centred on Tennis. The Sports Genre in gaming is a historical powerhouse, and Xbox is blazing a new trail, offering a way to play the most anticipated sports titles so that current fans as well as first-timers the chance to suit up, pop their mouthguard in and play.
In March, Xbox proudly announced an exciting partnership with EA Sports to deliver the ultimate Xbox Game Pass experience, adding footballs, basketballs, boxing gloves and hockey pucks to its already chock-a-block catalogue on Game Pass Ultimate.
But wait there's more! In April, Xbox announced the impending arrival of 'MLB: The Show 21' to the Xbox Game Pass catalogue on day one to the delight of many.
So, whether you want to kick a goal, kick a person, hit a quarterback or hit a home run, Xbox Game Pass has you covered! We've curated an MVP list of sports titles available in the library to help you break a sweat. Game on!
FIFA 21 (Available on console & PC)
Included as part of the EA Play membership, Xbox has welcomed FIFA 21 with Xbox Game Pass Ultimate. For those unaware, FIFA 21 is the 28th instalment of the global phenomenon which boasts 11m+ players and a community fans so committed to playing, they could recite the overall speed rating of every striker on every team on the spot. The Xbox Series X|S adds features that let you feel the emotion of the World's Game like never before, so now is the time to experience one of the most popular sports games in existence, with lightning quick load times, next-gen graphics and enhanced definition so realistic you'll think you're watching a live broadcast of the Champions League.
Madden 21 (Available on console & PC)
John Madden Football hit the gaming world like a line-breaking tackle in 1988 and a modest 33 years later the cult franchise has evolved into the marquee NFL game for players worldwide. A lot has changed from its 2-bit originator, with innovative gameplay mechanics and 4k optimisation, the action is so real you'll truly think you've popped into the stadium from a team tailgate. Rise to fame and become immortalised in Madden NFL 21 on Xbox Game Pass as you transcend NFL history and shape your own path to greatness.
NHL 21 (Available on console)
Staying in the world of EA Play, it's time to turn the temperature down and give a different meaning to the term chill out with NHL 21. Featuring peak level visuals and gameplay, you can carve up the ice with professional teams from the National Hockey League, squads from a variety of leagues in Europe, and a bunch of national teams as well. Take to the ice in new 'Be A Pro' mode, with next-gen graphics so strong you can see the light, flickering off of skates and a fans popcorn mid-air as you take a slapshot.
MLB: The Show 21 (Available on console)
Leeeeeeeeeeeeeeeeeeeeeeeeeeet's play ball! On April 20th, Xbox Game Pass treated fans to a blockbuster day one addition of MLB: The Show 21, giving gamers all the nail biters, dingers, and bat flips they could handle. Both MLB: The Show 21 Xbox One and Xbox Series X|S Standard Editions will be included with Xbox Game Pass so members will be able to play the best version of the game regardless of which console they're on. With various game modes on offer to fans, experience the most realistic, and downright awesome, baseball game available today.
NBA 2K21 (Available on console)
From the dugout to the court, we're swapping cleats for sneakers and embracing the squeak of the NBA hardwood with NBA 2K21, available on Xbox Game Pass for console. NBA 2K21 is the quintessential basketball experience, offering one-of-a-kind immersion into all facets of NBA basketball and culture, letting players become legends in the highly acclaimed My Player mode or letting fans take their favourite franchises to the Larry O'Brien trophy in GM Mode. The best-selling 2K sports series is an iconic fixture of basketball culture and NBA 2K21's debut onto the Xbox Game Pass in early March, slam dunked the platforms claim as a new home for sports gaming.