XBox One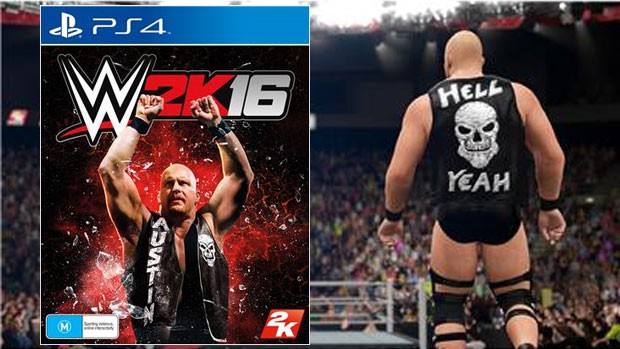 Published on November 15th, 2015 | by James Wright
WWE 2K16 XBox One Review
Summary: WWE 2K16 boasts an insane roster with fine-tuned gaming mechanics that makes this one of the best games in the franchise.
WWE 2K16 is almost like clockwork and once again the franchise arrives on next-gen consoles as it returns gamers to the over the top world of the WWE and more. This current instalment also boasts the largest roster to date that includes wrestlers from WWE, NXT Superstars, Divas and my personal favourite, Legends. There are also a couple of surprises in the roster that definitely brought a smile to my face and added a few extra twists. For those that pre-ordered the game, Arnold Schwarzenegger is available as "The Terminator" which was definitely a great incentive for fans!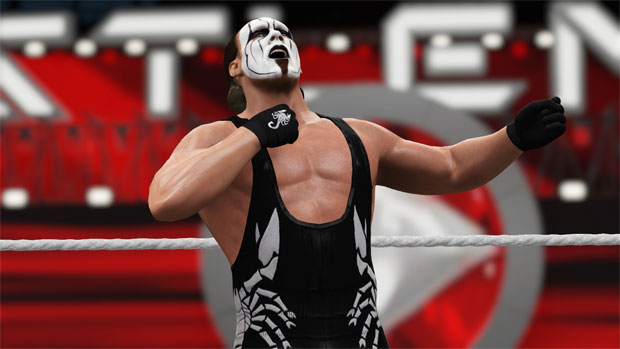 Key Features
Explore the biggest roster in WWE video game history! Raise Some Hell as your favourite WWE Superstars, Divas, Legends and more.
Relive iconic WWE moments from the unparalleled career of Stone Cold Steve Austin in his story-driven 2K3:16 Showcase.
Utilise Creation Suite tools to develop your WWE Universe, including options to create, customise and compete with unique Superstars, Divas, Arenas, Shows, Championships and more.
Define your legacy in Career Mode, making critical choices while rising through the ranks from NXT to WWE to earn a spot in the WWE Hall of Fame. Train, compete against others, conduct interviews, interfere with rivals or form the ultimate tag team.
Although the previous game in the franchise had mixed reviews, I actually enjoyed the previous instalment but it's great that the developers of WWE 2K16 have addressed some of the issues and as a result, it's a much smoother gaming experience on next-gen consoles, more so with the fluid moves, holds and combos. Furthermore, it's good that the MyCareer Mode returns which gives you your own personalised wrestling experience as you climb ladder but one standout feature for me, was Stone Cold Steven Austin.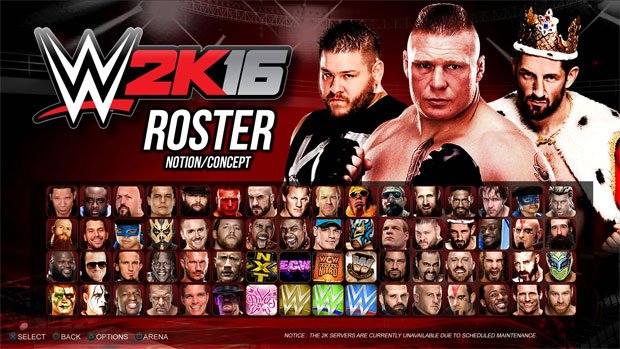 For fans of Stone Cold Steven Austin, players can relive his rise to fame thanks to the 2K Showcase Mode and as the graphics were pretty damn sweet from last year, I believe they are a little better this year which definitely helps immerse you in this modern day legend. It was really fun playing all those classic matches of Austin and battling some of the greats of this franchise in his persona.
Of course, the game does feature quick matches and online but overall, WWE 2K16 is a well-rounded game that contains some decent control mechanics which work really well on the XBox One controller. Another highlight in this release is the Royal Rumble which can become quite chaotic but it adds another layer of strategy to this arcade wrestling simulator.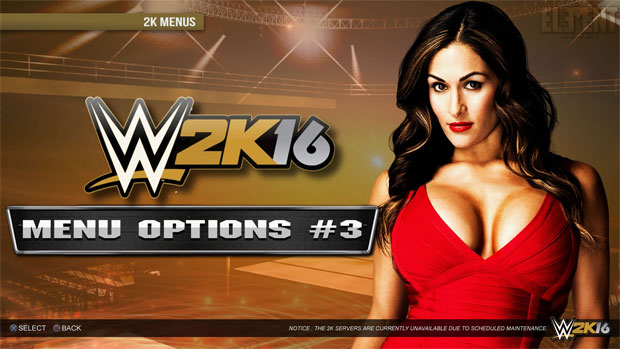 So as you control your wrestlers in the game, the title definitely feels a little smoother and not as jarring, particularly when you pull off the various moves and combos of each and every wrestler. As I smash my opponents with over the top finesse, I love the reversal system of WWE 2K16 that adds a great layer to the mechanics, more so while you are playing against human players as it adds an element of unpredictability.
In terms of wrestlers, WWE 2K16 boasts an insane roster with well over hundred wrestlers (120 to be precise) with stars like Baron Corbin, Xavier Woods, Summer Rae, Alicia Fox, Randy Savage and Daniel Bryan to name a few of the wrestlers. Or as mentioned, you can create your own professional wrestler as they make their way through the various levels which is just as enjoyable.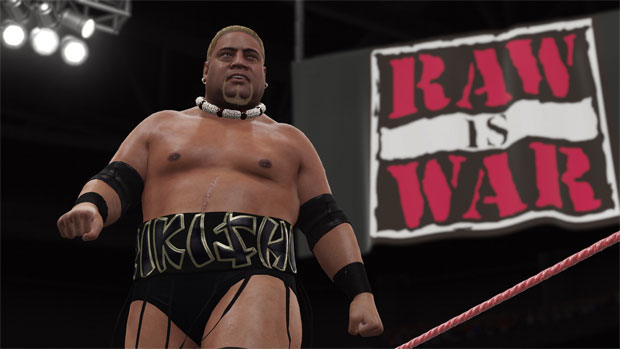 Gamers wanting to take WWE 2K16 online will find a wealth of features that include WWE Live in order to battle other players but while they wait for the matchmaking to finish, they can actually practice which is quite cool. Another feature is Team Up which allows players to invite their friends in 2 to 3-man tag team matches or you can just have your own private match. Lastly you have community creations which allows you to share and access some of the wrestlers that have been created by the WWE 2K16 community. All in all, this game packs a punch!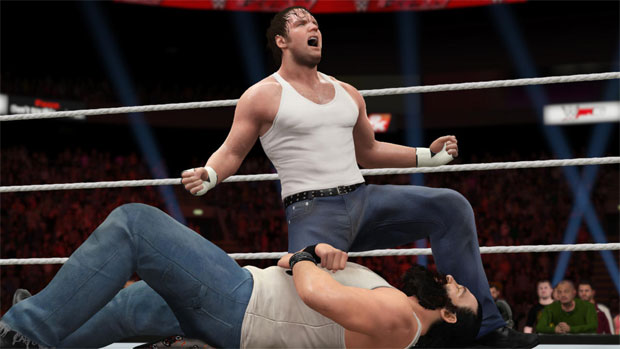 Graphics/Audio
Graphically, WWE 2K16 is a great looking game on the Xbox One and its developers should be commended on creating some of the baddest looking wrestlers to date and whether it's the modern line-up of wrestlers, the legends or the sexy Divas, each wrestler definitely mimics their real world counterpart.
Then you have high quality texture details which adds another layer of realism, not to mention the glistening sweat effects and ripples of muscles on their bodies. It's pure wrestling goodness and even their clothes move! The only setback with the game is that the backgrounds which do look a little lacklustre but overall, it's still a great looking game.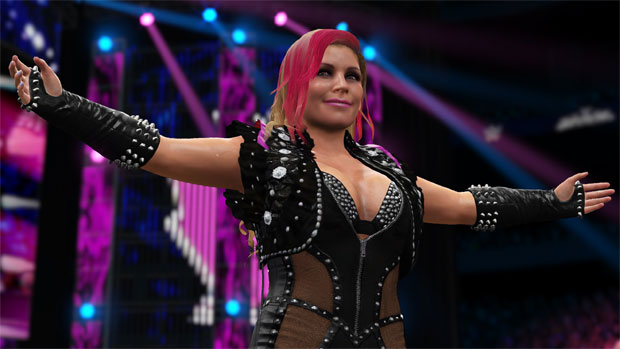 Audio is equally as good, especially its pumping soundtrack that really channels the world of wrestling. The crowd interact well with the wrestlers as do all the sounds you would expect to hear in wrestling. Voice acting works well with some of the wrestlers even lending their voices to the game and the commentary is relatively smooth without too many pauses or flaws. Oh… Jim Ross and Jerry Lawler provide some of the commentary as well!
Final Thoughts?
WWE 2K16 boasts an insane roster with fine-tuned gaming mechanics that makes this one of the best games in the franchise. If you're looking for your wrestling fix, then WWE 2K15 is that game
Game Details
Primary Format – Games – XONE
Game Genre – Fighting / Sports
Rating – M
Game Developer – Visual Concepts
Game Publisher – 2K Sports