XBox One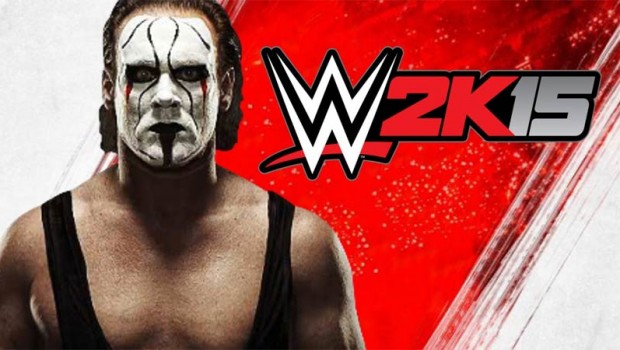 Published on November 28th, 2014 | by Admin
WWE 2K15 XBox One Review
Summary: WWE 2K15 for XBox One is definitely different from the previous games but is easily the best looking game in the series to date
WWE 2K15
Format – Xbox One
Game Genre – Sport
Rating – M
Game Developer – Visual Concepts
Game Publisher – 2K Sports
Reviewer – Tony Smith
There's a variety of gaming franchise such as FIFA or Call of Duty which come around every year and in relation to wrestling, WWE 2K15 is that game. However the biggest change to this series besides a next-gen version, PlayStation 4 and XBox One (reviewed) is that the game has received a graphical makeover which definitely makes this the most realistic looking wrestling game to date. This is due to Visual Concepts (NBA 2K) new high profile capture technology which successfully captures these real-world superstars from not only their appearance but also the moves like grapples and holds. It's quite amazing to see!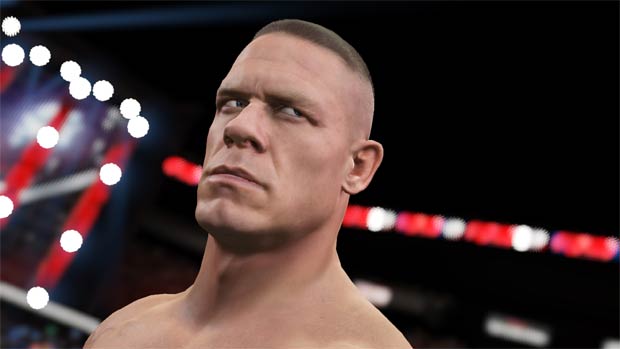 However WWE 2K15 has received some negative criticism from some reviewers and fans in that opposed to previous versions, this current incarnation has removed some of the gameplay and customisation options. Now if you have never played a console wrestling game before, this is basically a moot point but if you're a fan of the series, some of these modes will be missed. In terms of modes, I found myself lost in the MyCareer Mode which does allow you to take your wrestler from rookie all the way to the WWE Roster with some great coaching from current superstars. You're also awarded a form of currency which can then be used to tweak your character such as purchasing new moves or hiring a better manage. This is where I found myself lost in for the last couple of weeks as it gives the player some great incentives to rise up to the WWE.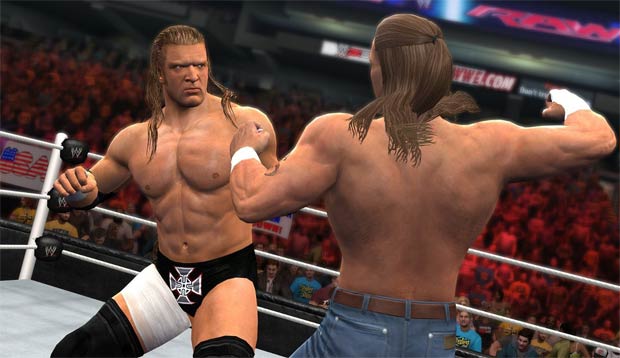 There is also a Showcase Mode that offers players the chance to engage in some classic matches and John Cena fans will definitely be pleased here. Apart from these two modes, you have your standard single-player and online modes such as one-on-one, Diva Matches and some great 6-man fights which are ideal for those quick fights. The XBox One versions also allows up to 6-players at once. The controls of the game are well mapped on the XBox One controller and there is a new inclusion of a mini-game called chain wrestling which gives the player a 1 in 3 of chance of winning the grapple. Sure it's a little random but definitely spices up the gameplay due to the unpredictable nature. Another highlight of the controls are the reversals which feel more realistic and achievable.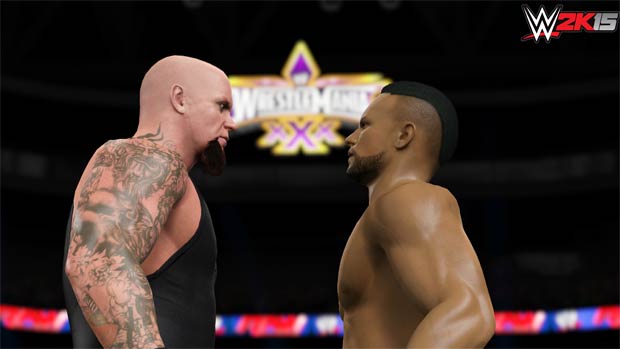 One personal gripe about this current WWE game is the reduced roster but I'm sure the developers will release additional DLC content in the near future… hopefully. The customisation options of the game is also a limited but once again I'm guessing that the developers have tried to create a new engine without it being overtly cluttered. It's kind of like Assassin's Creed Unity which is amazing but you know that the next game is going to ever better. However the Creation Suite is still available that does allow you to fine-tune your wrestler but interestingly enough, there is no female wrestler option.
But what about the gameplay? Apart from the graphical overhaul of the game, WWE 2K15 also feels more streamlined in terms of its wrestling mechanics. Each punch or grapple feels more realistic and once again stamina does play an important role in the game so it's a careful balancing act. By the end of the match, both wrestlers are running on reserve energy and on some occasions, a poorly time reversal had me losing the match which is a little frustrating. However it's also a highlight as you attempt to get to the edge of the ring to tap your partner in as well. All in all, things are missing in WWE 2K15 but things have also approved.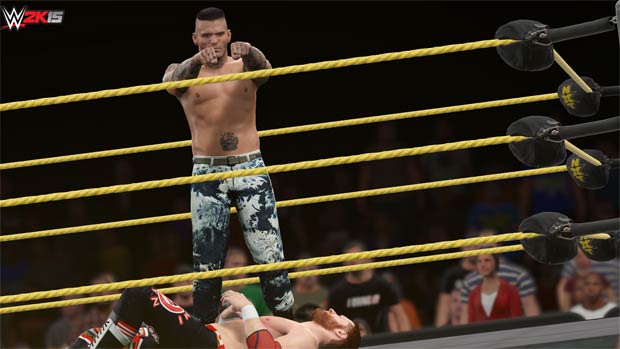 Graphics/Audio
As mentioned, the graphics are truly awesome in WWE 2K15 although the backgrounds are still a little Spartan. The character models based on these real-world wrestlers is quite stunning, especially the big names like Cena and The Rock. Sure, there are a few that look a little rough around the edges but for the most part, they are the spitting image, especially John Cena, Randy Orton and some of the divas. Given that, there are a few graphical glitches of clipping and some strange movements but for the most part, it looks quite real.
The audio commentary thanks to Jerry Lawler and Michael Cole is very impressive and these two pros do a great job at informing the gamer or gamers what is happening. Sure, some of it can be repetitive but there are some great one-liners and WWE facts thrown into the mix as well. The soundtrack is also pumping thanks to artists like Florida George Line and B.o.B. that really enhance the overall wrestling atmosphere.
Final Thoughts?
With 1080p graphics running at 60 frames per second, WWE 2K15 is easily the best looking game from the series and although the core mechanics have been changed for the better, the lack of the customisation options and reduced gaming modes is a little frustrating. Nonetheless, the fighting works well and you can quite easily get lost in the MyCareer Mode. With quick matches to online modes, the developers have definitely take the series in a better direction but there was a slight cost to some of the mechanics.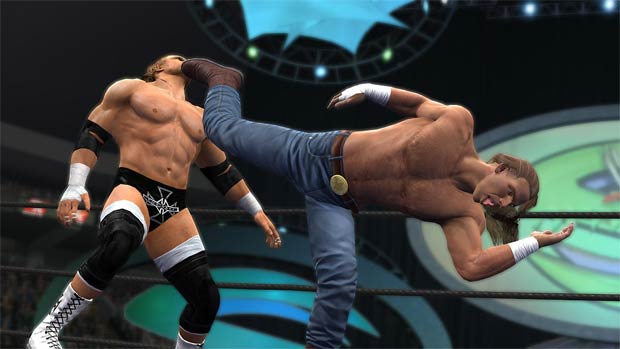 Key Features
• Collaborative Development: WWE 2K15 will see Visual Concepts join forces with long-standing developer Yuke's to bring the WWE video game experience to next-generation formats. Praised for its efforts on 2K's prominent NBA 2K series, Visual Concepts will bring its established pedigree to WWE 2K15 through design processes, gameplay innovations, commitment to sports simulation authenticity and more.
• Gameplay Enhancements: WWE 2K15 will significantly improve the core gameplay experience through key additions and improvements designed to elevate the franchise now and into the future. From brand new motion capture technology to animation advancements to a host of to-be-announced features, WWE 2K15 will deliver a premium sports simulation in line with WWE's television and live event offerings.
• Next-Gen Superstars: WWE 2K15 will take advantage of the high profile capture technology seen in the NBA 2K series, with focus on the head, body and signature facial features, to create an unprecedented level of model authenticity (PS4, Xbox One only). Additional presentation improvements, including lighting changes, will dramatically impact the appearance of featured WWE Superstars and Divas, resulting in a highly life-like and natural look.
• Feel the Noise: WWE 2K15 will further replicate the WWE television experience through extensive improvements to audio depth and quality. In-game commentary will see more than five times the amount of recorded lines in comparison with previous franchise iterations. In addition, all in-ring sound effects will be overhauled to further enhance the action.
• New Game Modes: Stay tuned as we near launch to learn more about new game modes and surprises making their debut in WWE 2K15!