PS4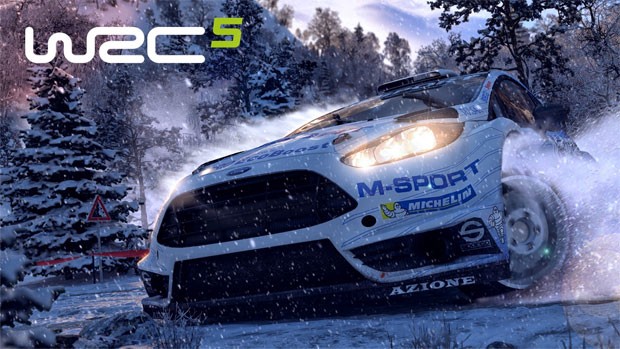 Published on November 2nd, 2015 | by James Wright
WRC 5 PS4 Review
Summary: WRC 5 on the PlayStation 4 is good rally game but is lacking that next-gen feel and look
Just before the release of Need for Speed Rivals, developer Kylotonn Entertainment are hoping to get a piece of the racing action with their latest rally racer called WRC 5. So as you race on dirt, asphalt, mud, snow and ice, you need to ensure you have the utmost control of these cars as you visit 13 countries and engage in 65 unique special stages in order to build your career as a professional rally driver.
At its core, WRC 5 is a racer and if you played the previous WRC titles, version 5 is of a similar nature. But the question that you may be asking is whether this title is a racing sim or arcade game? For us, WRC 5 borders in the middle which does work well on the PlayStation 4 as this hybrid racer. For those petrol heads, you can tweak the cars but where the action lies is in the racing itself. Furthermore, the controls are well mapped on the DualShock 4 controller and while you raced around these virtual environments, you definitely get a sense of speed and progression.
If you're driving is spectacularly bad, the game will reset you to the last checkpoint which is reminiscences of those old arcade games of yesteryear. Gaming environments are relatively diverse that take you across Europe from Sweden to Poland and even Mexico.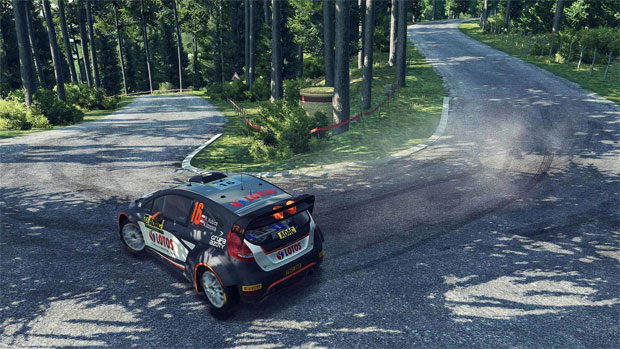 The main gameplay mode is career which commences the player on the bottom of the ladder as they work their way through the WRC to become the ultimate driving champion. Other options include quick stage and quick rally which is fun for a short burst or two and is good to learn the ropes.
The game does contain an online mode but while reviewing this title we found the community uninterested in challenging us. If you can find a friend who loves rally driving, then you may have more luck but for us, it was a solo experience. All in all, WRC 5 works on most levels but is unfortunately let down by its dated and sometimes lacklustre gaming mechanics.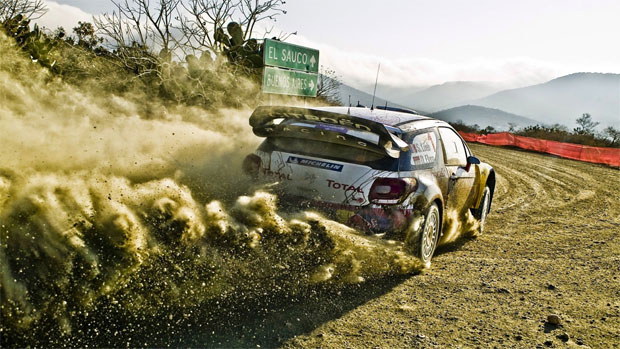 Graphics/Audio
Graphically, WRC 5 is a little dated of the PlayStation 4 and undeniably feels and looks like a last-gen title. Sure, there are some impressive tracks in this game but for the majority it looks a little too static and simplistic at the best of times. Also, there are some graphical glitches like tearing and framerate drops that although didn't impede on the controls, it did highlight that the engine was a little rough and the real-time damage is very ordinary. Thankfully the cars are the stars of this title which look quite realistic as they move around these off-road and on-road tracks. Audio is as expected in a rally game which works in conjunction with the graphics and the gameplay.
Final Thoughts?
Given the lack of rally games on the PlayStation 4, WRC 5 definitely fills this gap but is hampered by its dated appearance on this next-gen console. This is not to say that WRC 5 is a bad game but when compared to other titles of this genre, it's definitely on the other end of the spectrum. However if you're looking for an okay rally game on the PlayStation 4, then this could be your fix and hopefully the next instalment will modernise the series.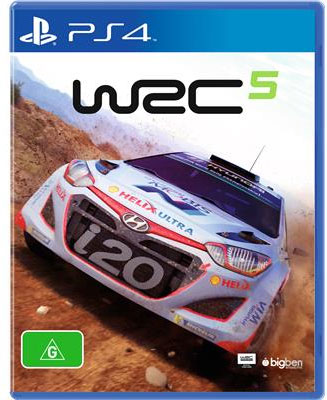 Game Details
Primary Format – Games – Playstation 4
Game Genre – Racing
Developer – Kylotonn Entertainment
Rating – G