PS4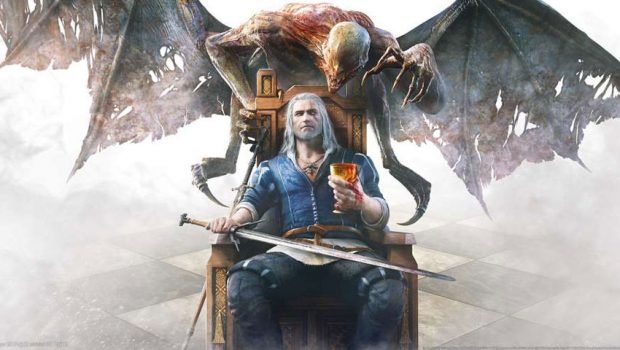 Published on June 4th, 2016 | by James Wright
The Witcher 3 Blood and Wine Review
Summary: The Witcher 3 Blood and Wine provides a fitting conclusion to the story of Geralt of Rivia!
Welcome back to the fantasy world of The Witcher 3 with the expansion 'Blood and Wine' which once again throws our protagonist, Geralt of Rivia into a carefully woven mystery of death, treachery and perhaps even a little romance. However like an onion, this mystery has several layers of complexities as CD Projekt add to the legend of our favourite Witcher with another engaging story filled with action, drama, exploration and some thoroughly enjoyable battles. Best of all, this expansion adds a new area into the game called Toussaint which has this Italian Renaissance atmosphere to it which also translates to its denizens. It's quite a colourful and bright area, even though it's tainted by a bigger evil.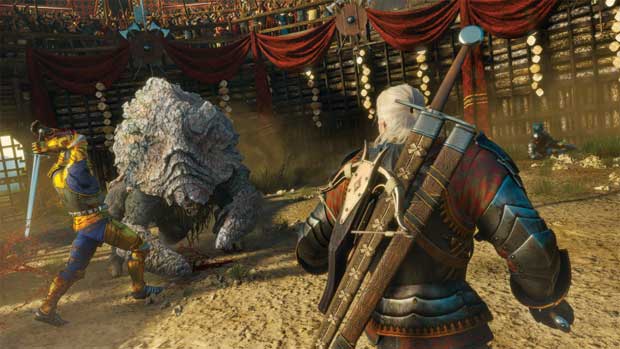 The story of The Witcher 3 Blood and Wine expansion is just as enjoyable and both the original game and the previous add-on that sees Geralt called to Toussaint to help uncover a mystery that is seeing this beast run rampant through the kingdom and not even their noble knights can defeat this 'vampiric' creature. However nothing is ever simple for our Witcher and as he investigates this crime, he soon learns that there are far more nefarious elements involved which is where the gamer comes into play.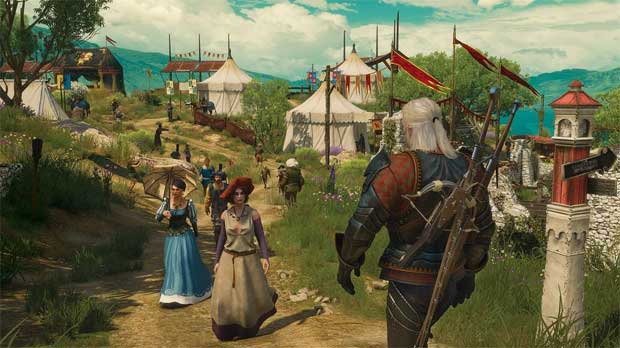 Add in a 'hot' Duchess plus lots of other colourful characters and even a 'home base' for Geralt located on a vineyard and there's quite a bit to do in this 25+ hour game. However if you solve all the side quests and just get lost in general, there's even more hours to be found hiding in this expansion. The developers also boast around 20 new monsters and also a new dye mechanic to help spice up Geralt's look. Sure, it's a distraction but does add to the customisation of the character.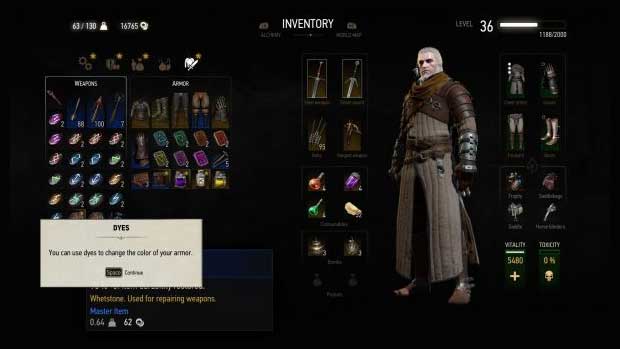 Also as this is an expansion to The Witcher 3 and if you're not up to the required level (which is 34), the game will give you a head start by ensuring Geralt has the right abilities to take on Blood and Wine by giving you a readymade character that can then be tailored by the player and yes, there will be plenty of blood and wine to be found!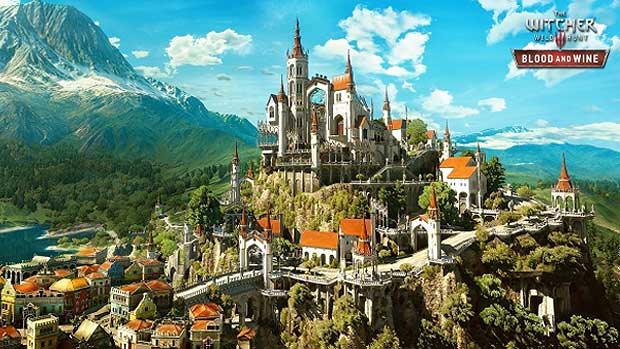 Furthermore, CD Projekt should be commended on creating such an engaging add-on that includes some very interesting NPC's that you meet as you delve into their stories and motivations which once again draws you into this new adventure. Also and like the previous games, player choice does play a role in how you can solve this expansion, including plenty of side quests to get thoroughly distracted and even a chance at romance or more. It should also be noted that this game has three different possible endings which does add some replay value.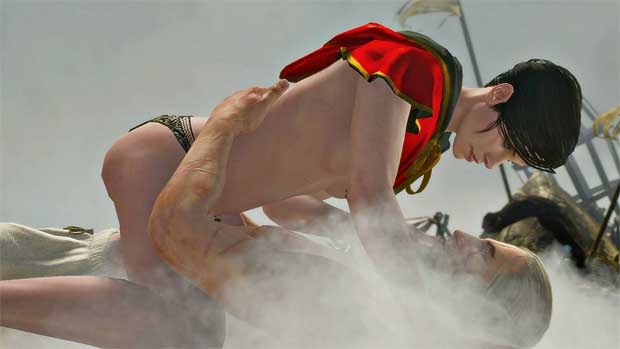 To support the story, level design is always a highlight of The Witcher 3 and this new region is no exception to the rule that contains both detailed environments, inside and out with some stunning attention to detail that looks amazing on the PlayStation 4. There's also new enemies to face, including some challenging bosses with a touch of controller rage.
Like The Witcher 3 and its first expansion, Hearts of Stone, the combat is almost flawless and the game gives the player a variety of ways to dispensing their opponents, not to mention some new weapons (around 30+) and equipment to be found along the way. One new element to your statistics are the mutation upgrades that gives the player additional bonuses like healing or even freezing your enemies. All in all, this expansion ticks all the right boxes for a great interactive RPG experience as you explore the region of Toussaint searching for clues and dispensing justice as only a Witcher can.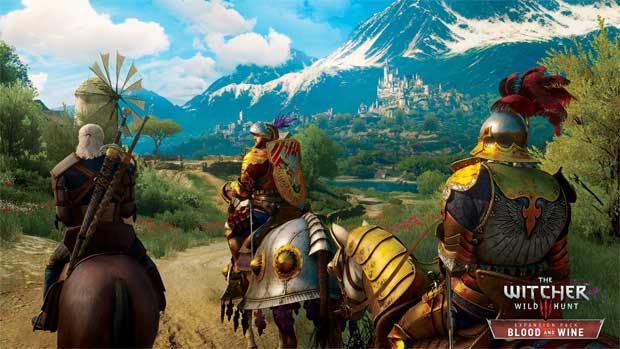 Final Thoughts?
In the end, The Witcher 3 Blood and Wine is a worthy addition to this franchise that once again makes you appreciate what an amazing game CD Projekt has created. Unlike many games that feature a static world or those that use smoke and mirrors, The Witcher 3 is quite dynamic and it feels like a living breathing universe and Blood and Wine really expands on this.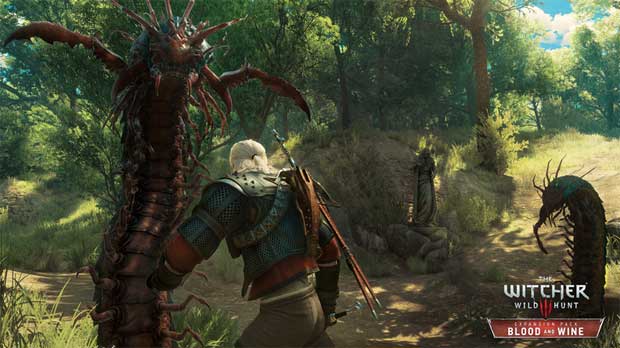 Even though this is dubbed as the final adventure of Geralt for The Witcher 3 series, it is a fitting way to end your time in this truly perfect action RPG and if I could give you one suggestion, it would be ensure that you finish all the side quests of this expansion in order to get your fill of such an addictive and enjoyable .
Recommended!