Games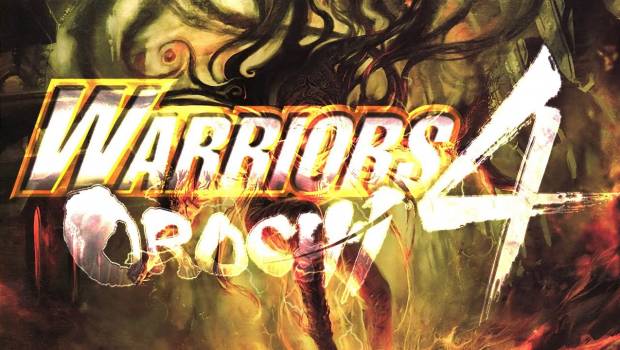 Published on August 17th, 2018 | by Admin
WIELD THE POWER OF THE GODS IN WARRIORS OROCHI 4
Sydney, 17th August 2018 – KOEI TECMO Europe revealed an array of new characters today for Warriors Orochi 4, the latest instalment in the popular one-versus-thousands action game series. Fan-favourite characters from across the DYNASTY WARRIORS and SAMURAI WARRIORS franchises return to the battlefield when they are threatened by an unknown force; but as they uncover the mystery surrounding their fate, they discover that they are not alone.
Four new gods, each equipped with powerful mystic weaponry known as Sacred Treasures, join Warriors Orochi 4's extensive roster; including: Perseus, Ares, Athena, and Odin. Perseus – the hero of Olympus and demigod son of Zeus – hearing news that his father is meddling in the human world, decides to rise to fight alongside them. Meanwhile, Athena – the wise and powerful goddess of wisdom – learning of Perseus' plans descends to earth to capture him. She uses magic powers to manipulate the size of her Sacred Treasure, the shield Aegis, which she throws at her opponents to turn them to stone. At the same time, Ares – the god of war – fights passionately to fulfil his own beliefs – that the gods should dominate humanity. Wielding his twin spears to transform into a vigorous dragon, Typhon unleashes a stream of fire on those unfortunate enough to cross its path. The ruler of Asgard, Odin, also joins the fray using Gungnir, a unique spear which summons magical blades to its tip to become a powerful drill that can quickly eliminate any who stand in his way.
In addition to the four new gods, a number of pre-order bonuses for both physical and digital versions were also announced. Those who pre-order the physical version, from independent retailers through Centresoft, will receive alternative costumes for Xu Shu, Mitsunari Ishida, Da Ji, Wang Yuanji, Wang Yi, Lady Hayakawa, Xingcai, Guo Jia, Takatora Todo, and Yoshitsugu Otani. Alternatively, if players choose to pre-order digitally on the Xbox Marketplace and Nintendo eShop, they will receive all of the previously mentioned bonuses plus two extra bonuses: an elusive unicorn and the mighty Pegasus. Digital pre-orders on the PlayStation Store will be rewarded with Pegasus alongside a special Warriors Orochi 4 theme.
To further showcase the compelling new playable characters, Sacred Treasures, and pre-order bonuses, KOEI TECMO released a Character Introduction Trailer alongside a fresh asset batch featuring screenshots of the new characters, a look at interactions between a variety of new and existing characters, and a first look at Character Deification – a brand-new gameplay feature which bestows characters the ultimate power of the mythological gods.
Warriors Orochi 4 is currently in development for the PlayStation®4 Computer Entertainment System, Nintendo Switch™, the Xbox One family of devices including the Xbox One X, the all-in-one games and entertainment system from Microsoft, and digitally on Windows PC via Steam®, and is slated for release across Europe on the 19th October 2018.
To keep up to date with the latest news on Warriors Orochi 4 please visit the official site at www.koeitecmoeurope.com/wo4, Like www.facebook.com/koeitecmogames, and Follow us on Twitter @koeitecmoeurope