XBox One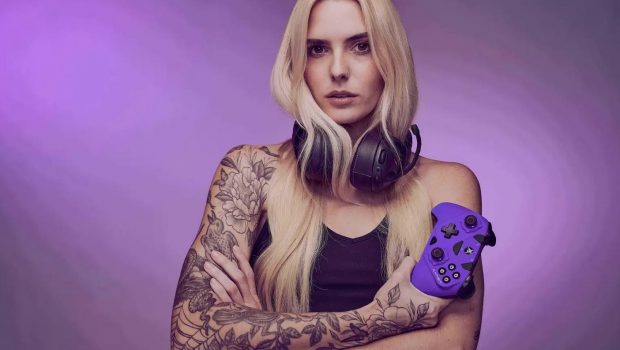 Published on November 4th, 2021 | by James Wright
Victrix Gambit Dual Core Tournament Controller Review #PC #XBox
Summary: The Victrix Gambit Dual Core Tournament Controller is a controller within a controller!
If you're on the hunt for a fully customisable PC, Xbox One/X or Series X controller, then you're in luck with the Victrix Gambit Dual Core Tournament Controller that allows for some unparalleled customisation options which was co-designed with eSports athletes to help eliminate lag and maximise your speed while gaming. Some of the swappable elements include the faceplate (plastic or rubber), D-pad, analog sticks and interchangeable back buttons with a 2 or 4 button configuration.
.
.
As a result, it makes it perfect for multiplayer gaming in order to give you that edge on the battlefield, whether fighting in first person shooter, exploring an MMORPG or engaging in high-speed racing. Additionally the controller is super responsive, including reduced latency and when you press those buttons or move the analog sticks, it is instantaneously recognised by the console and has a faster (up to 8 times) input response than competing controllers. So yes, it is fast!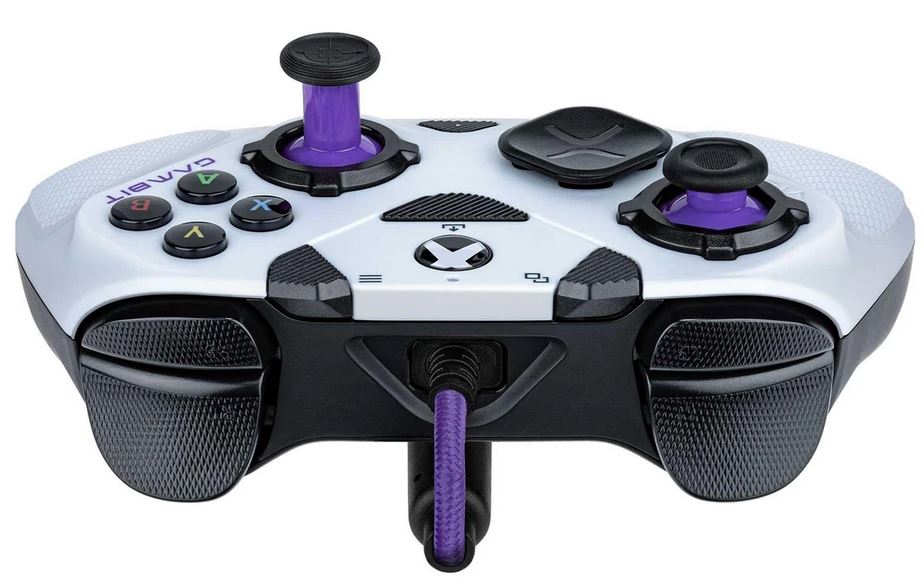 Victrix Gambit Dual Core Tournament Controller Specifications & Features

Electrical
Digital Input Latency: 1.38 ms
Analog Input Latency: 2.51 ms
Connectivity: Wired USB-C Connection
Mechanical
Back Paddles: Interchangeable Back Paddles for 2-Button or 4-Button Input
Trigger Stops: Adjustable Clutch Triggers™ with Hair Trigger Mode
Interchangeable Thumbsticks: 4 Included (with Sniper Stick Gen 2™)
Interchangeable Faceplates: 2 Included (with Match Silencer™)
Interchangeable Gates: 4 Included
Interchangeable D-Pad: 2 Included
Cable Type: Braided USB Type-C to USB-A
Cable Length: 9.8 ft / 3m
Tournament Carrying Case: Included
Audio
Connection Type: 3.5mm 4-Pole Headset Jack
Output: Dolby Atmos (Lifetime Subscription)
Input: Microphone Support
Controls: Built-In Volume, Game/Chat Balance, and Mic Mute Controls
Another highlight are the hair triggers which are ideal for first person shooters due to their positioning and responsiveness that makes for fast shots.
The controller boasts 14 swappable components, including the ability to remap buttons, adjust dead zones, create custom audio profiles and even run diagnostics through the specialised Victrix Control Hub app. You even get a lifetime Dolby Atmos subscription with the controller, giving you access to crystal clear and directional audio on your favourite headset via the 3.5mm input.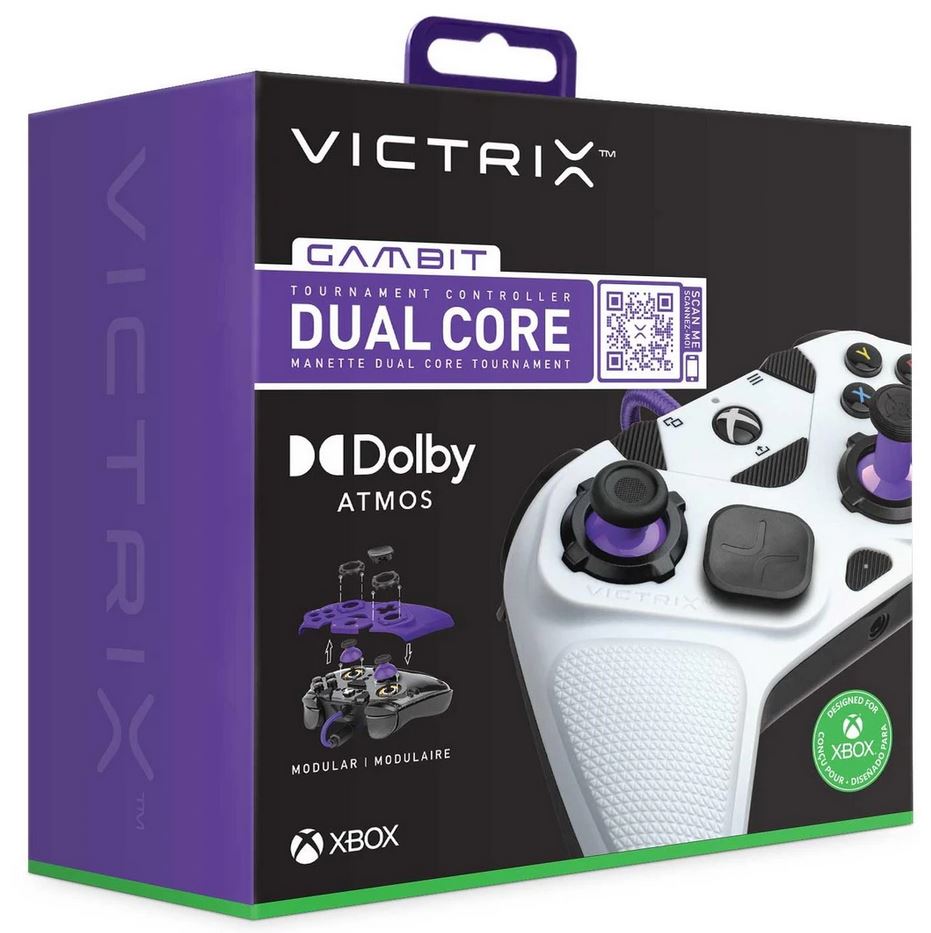 Well packed, the Victrix Gambit Dual Core Tournament Controller works straight out of the box and we tested it with the Xbox Series X console which simply connects to its USB port. The standard out-of-the-box setup does mirror the Xbox controller, however you will notice there are a plethora of different attachments to help fine-tune the controller and whether it's for first person shooter, RPG's, platformers or racers, there is definitely a physical configuration to suit your needs. Additionally when you swap on change accessories on the controller, it feels quite sturdy and for the lay person, they would not even know that certain parts of the controller are removable.
The setup is of the Victrix Gambit Dual Core Tournament Controller is plug-n-play, however to maximise your controller experience, you do need to install the aforementioned Victrix Control Hub which is accessible on both the PC and Xbox. While the controller can be physically tweaked by swapping and changing, the app allows you to remap the buttons, including the force feedback levels.
In terms of comfort, the controller is super comfortable to use and feels good in your hands. Button placement is great and when you change something physical, it doesn't take too long to become familiar with the new layout, such as the swappable D-Pad or the analog sticks.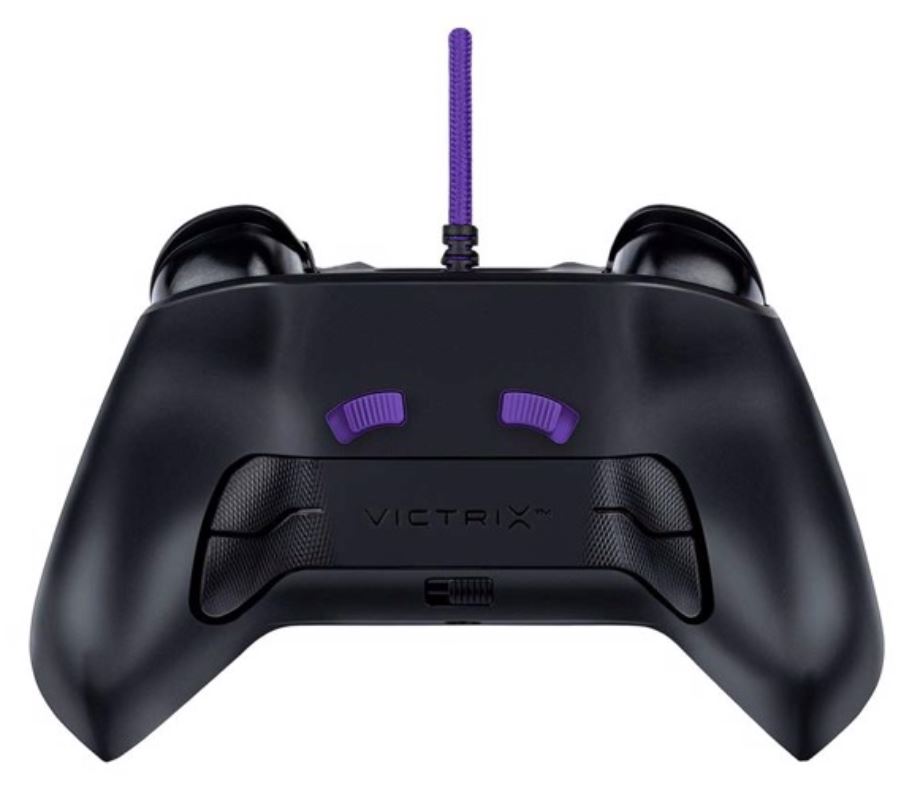 Additionally everything is super responsive on the controller and games such as Back 4 Blood, Forza Horizon 4, Death's Door, Marvel Guardians of the Galaxy or Doom Eternal really add to the overall experience, especially when linked with the hair triggers. Needless to say, no lag whatsoever! You can also change the controller to something more classic which are great for those arcade games or indie titles such as Ori and the Will of the Wisps, Moving Out and Spelunky 2. Furthermore, the app is fantastic to use and really takes you to a whole new level when you want to remap or adjust the controller sensitivity.
Final Thoughts?
With a RRP of $179AUD, the Victrix Gambit Dual Core Tournament Controller provides exceptional value for money, particularly for those gamers that enjoy multiplayer titles, eSports or those that just want more customisation options over their controller, particularly for first person shooters or GP's. Best of all, it works great on both the Xbox and PC gaming systems and the app is quite easy to use which makes tweaking the Victrix Gambit Dual Core Tournament Controller a breeze!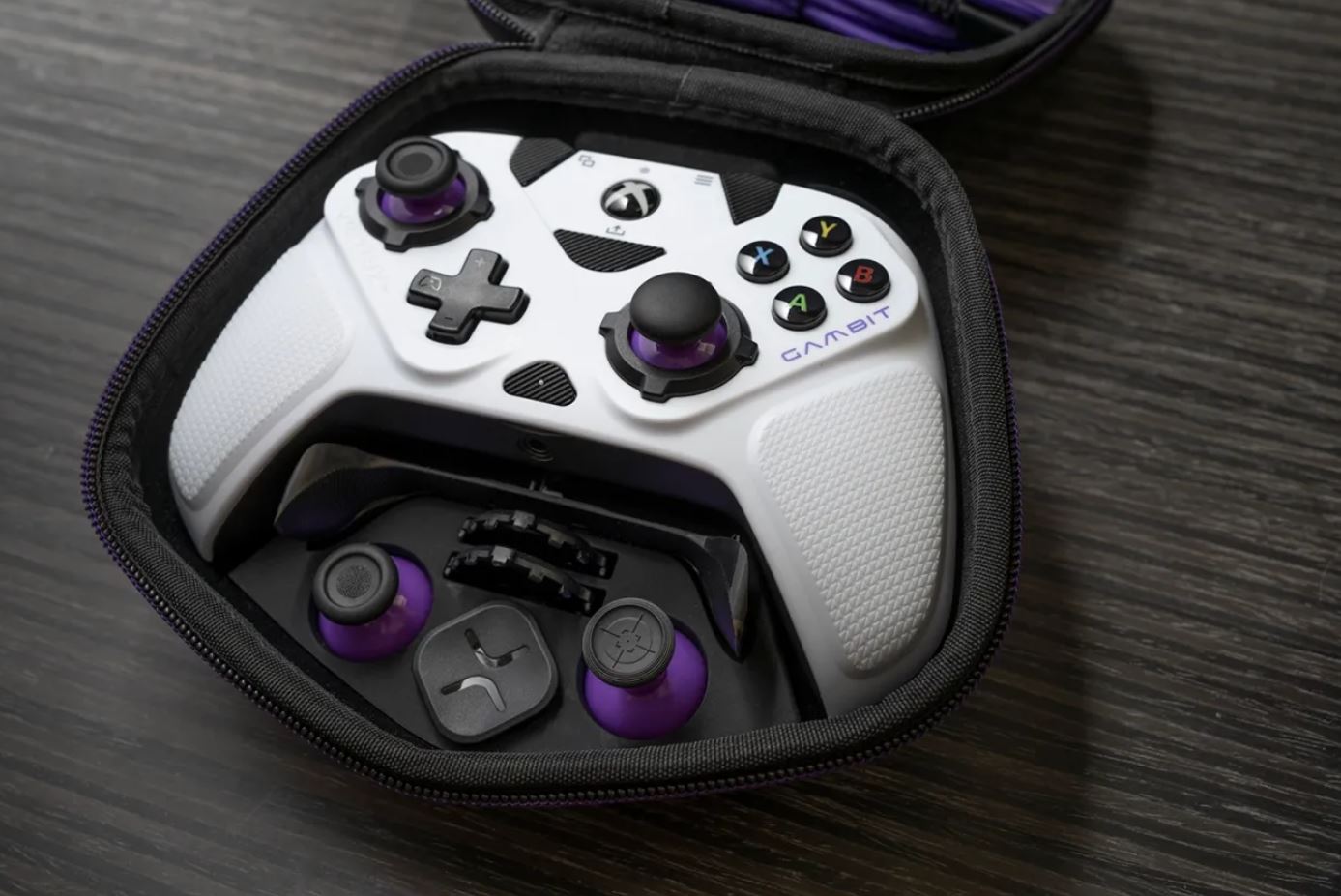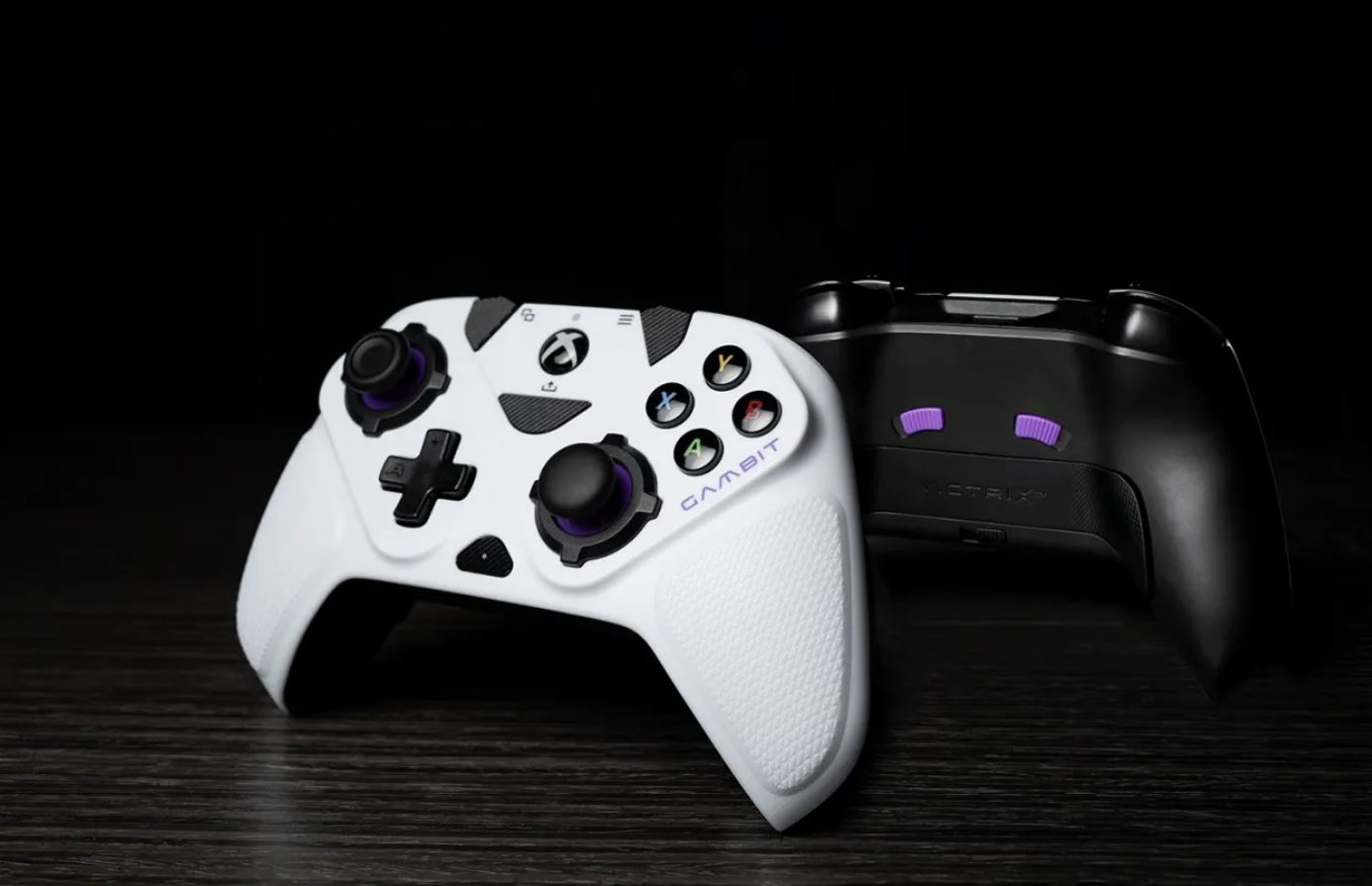 Highlights
8x faster input responses with Gambit Dual Core™ Technology
Customize controller settings with the Victrix Control Hub app
React faster with patented, adjustable hair triggers featuring five positional stops
14 swappable components for mods that fit your play style
Built-in Dolby Atmos capabilities for surround sound
Includes a durable, hard-shell carrying case that's perfect for tournament travel
Officially licensed by Xbox