PS4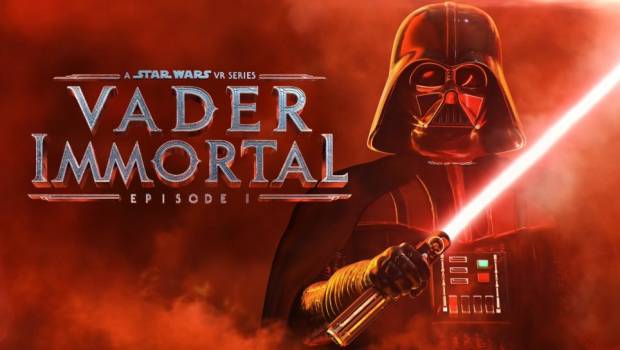 Published on September 27th, 2020 | by Adrian Gunning
Vader Immortal: A Star Wars VR Series PS4 Review
Summary: Wield a sabre like a Jedi Boss in Vader Immortal: A Star Wars VR Series!
While originally a game on the Oculus Quest VR system, Vader Immortal: A Star Wars VR Series is FINALLY available for the PSVR and if you have ever wanted to wield a lightsaber like a pro, this is the game you're looking for… however, as the game was designed for the Oculus Quest, it is a lightweight title but nonetheless, it is a fun and "interactive" romp through the Star Wars universe.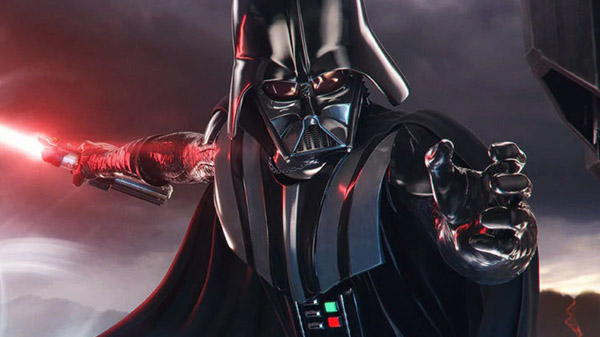 Speaking of the Star Wars universe, the three chapters is canon and is set between Star Wars Episode III Revenge of the Sith and Rogue One: A Star Wars Story. Finally, there is one important caveat, the main character is not Darth Vader but rather, you play as a smuggler who has ties to the former royal house of Mustafar which is where your adventure will begin. For the uninitiated Mustafar is the planet that Darth Vader called home after being defeated by Ben Kenobi.
Unfortunately for our smuggler, stealing a shipment of spice from the Hutts had a repercussion and that cost was being intercepted by the Imperials and when you pass the test that Vader puts in front of you, things start to get interesting. So why does Vader want you? Well, your royal lineage and a sacred item may hold the power to resurrecting Padme!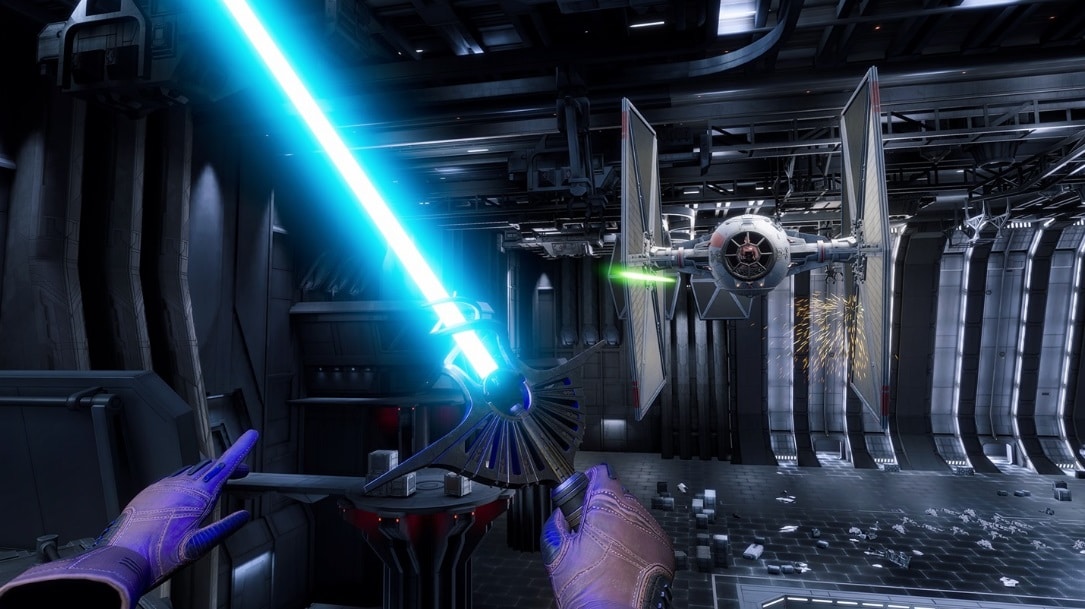 Thankfully you have your trusty droid ZOE3 (Maya Rudolf) to help you escape the clutches of the Dark Lord of the Sith himself, Darth Vader. There's also some clever story elements to be found along the way and writer David S. Goyer definitely has a good grasp of this universe that comes together even better thanks to the voice actors. Oh… and when you first come face to face with Darth Vader himself, man, it's a moment that definitely sends shivers up your spine.
As you explore this virtual world, the controls work relatively well as you move and explore, however where the game does shine is through its combat mechanics and it actually feels like you are wielding one of these legendary lightsabres. While the sabre works a treat, blasters are more of a hit and miss approach and yes, you do feel like an inept Storm Trooper at times.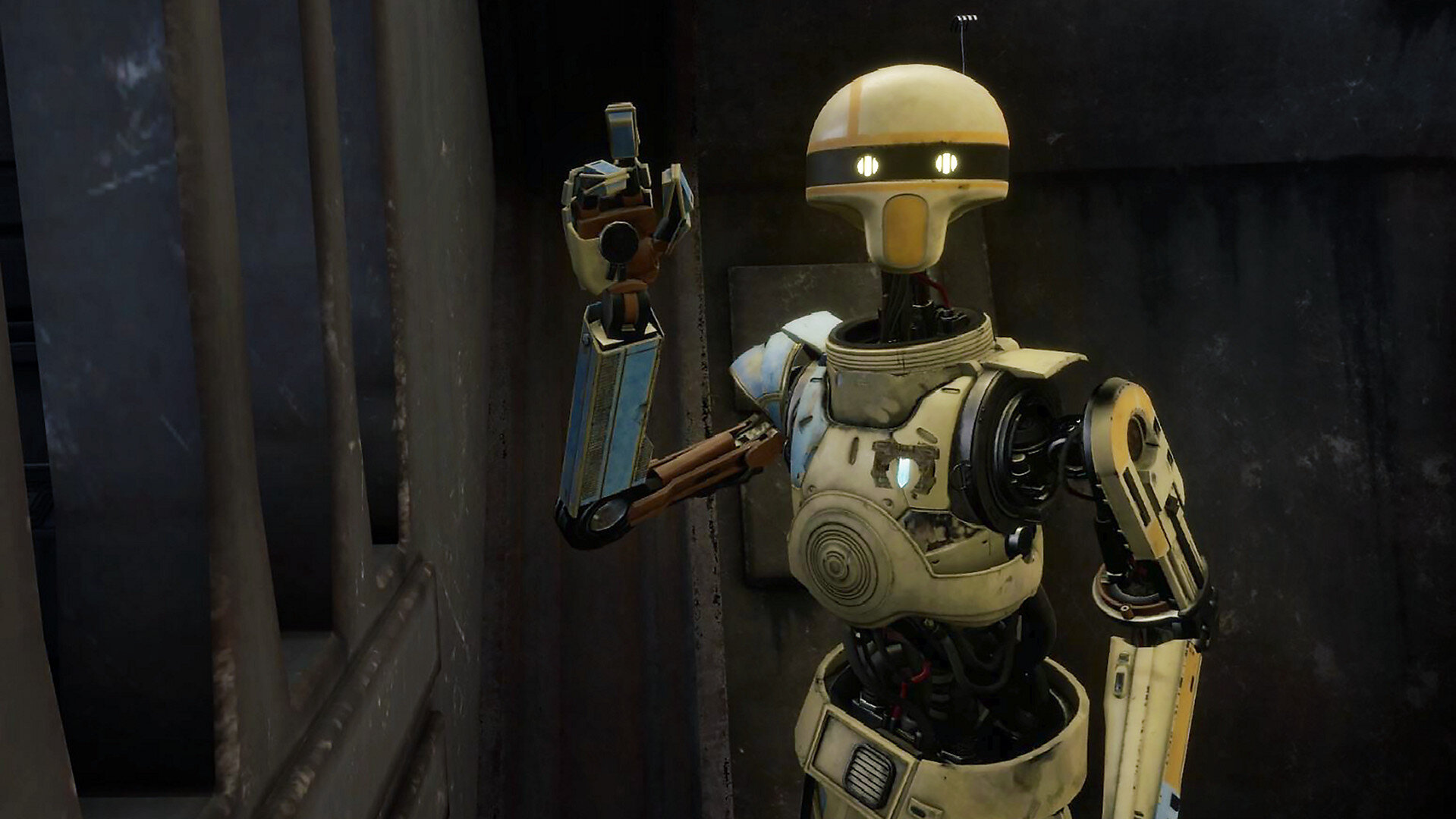 As you progress, particularly from chapter 2 onward, you will given access to the force that adds a different element into the mix and one that works well. By chapter three, you do become a boss as you use your ligthsabre to defect blaster shots, use the force and then slice and dice your enemies with this elegant weapon as eloquently stated by Obi Wan Kenobi.
Apart from the main story which is split over three chapters, the game gives you access to a Dojo as you experience waves and waves of enemies as you put your new found skills to use. These "missions" in the Dojo are super fun and really add to the overall value of this game, particularly those more challenging bosses.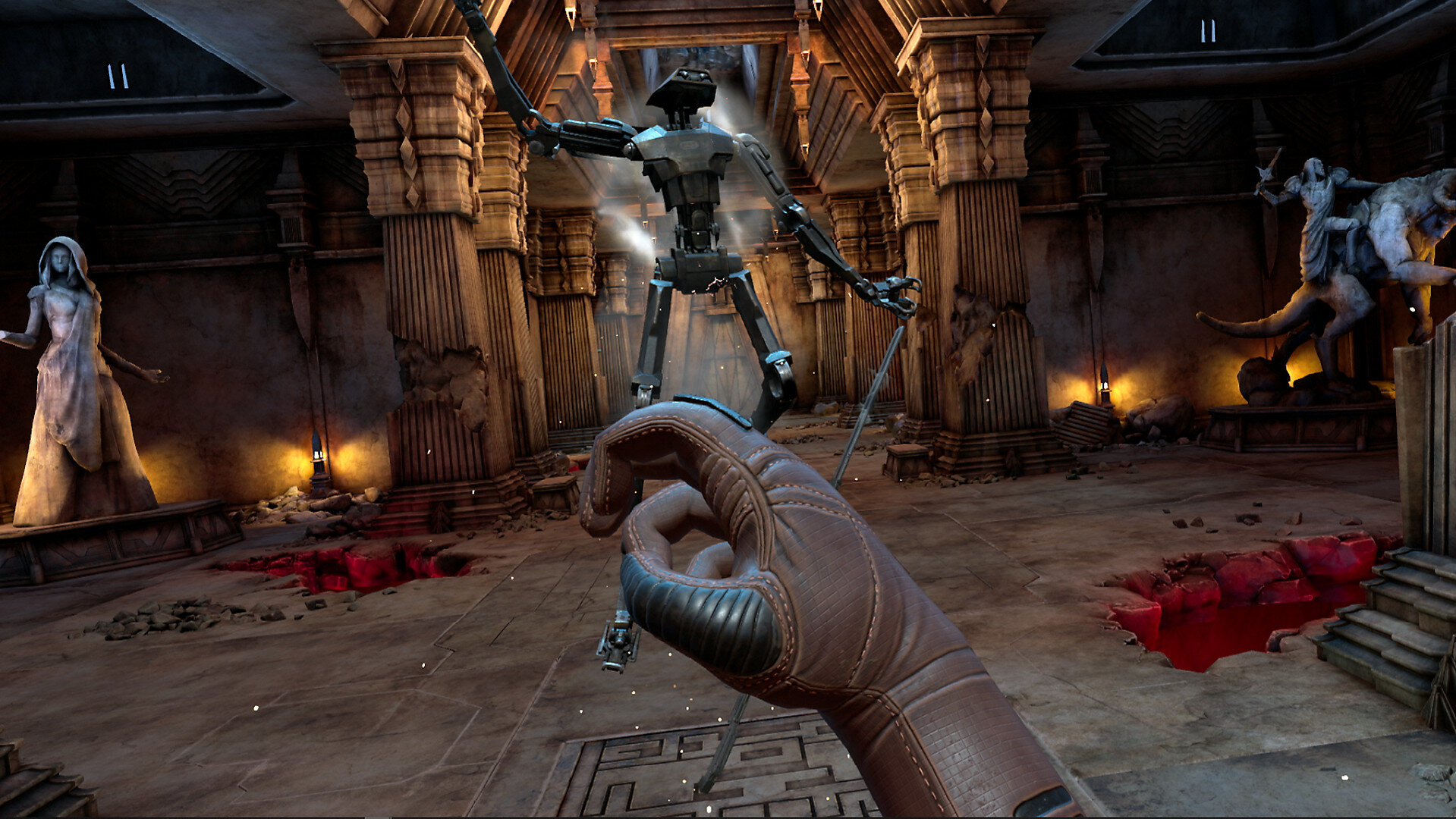 Graphically the game looks a little Spartan on the PlayStation 4 Pro, however the developers ILMxLAB should be commended on successfully recreating the Star Wars universe from its overall atmosphere. The special effects also work hand in hand with the gameplay and the lightsabre effects are perfect. Characters (e.g. the Storm Troopers) look like they have been taken directly from Star Wars and when you combine it with the professional voice acting, music and sound effects, it comes together rather well.
Final Thoughts?
If you need some escapism from COVID-19 Earth, then Vader Immortal: A Star Wars VR Series is your elixir to freedom and is truly a fun and immersive experience on the PSVR, albeit a little repetitive at times but it's the only place to feel like a Jedi Boss!
Check it out!
EPISODE LISTING
EPISODE I
Step into a galaxy far, far away and experience the first Star Wars story designed exclusively for virtual reality. Descend into Darth Vader's mysterious fortress alongside new allies and encounter fearsome enemies, including the Sith Lord himself. Be at the centre of a story in which you hold the key to the galaxy's salvation… or destruction.
.
EPISODE II
Continue your journey into the heart of Darth Vader's dark fortress in Vader Immortal: A Star Wars VR Series – Episode II. With the fearsome Sith Lord as your guide, you'll perfect your lightsaber skills against terrifying new enemies and master the Force as you discover the truth of an ancient mystery beneath the fiery surface of Mustafar.
.
EPISODE III
Complete your journey in Vader Immortal: A Star Wars VR Series – Episode III. With an ancient lightsaber by your side and the Force as your ally, you'll gain an army and launch an all-out assault on Darth Vader's fortress. Face legions of stormtroopers and a vengeful Imperial officer before facing off with the dark lord himself in a heart-stopping lightsaber battle that will determine Mustafar's fate.