Kid Zone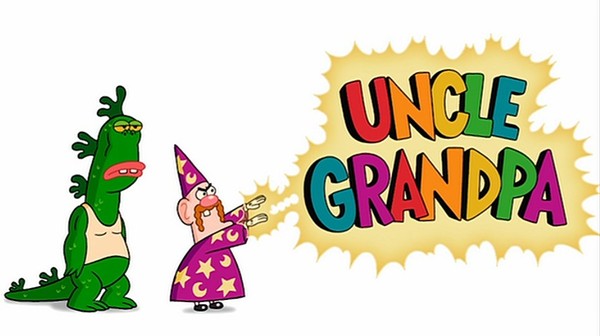 Published on March 31st, 2015 | by Sean Warhurst
Uncle Grandpa – Tiger Trails DVD Review
Summary: Viewed purely as a kids show to be enjoyed by kids Uncle Grandpa is, in my opinion, a rousing success.
3.5
Randomness Personified!
Uncle Grandpa Tiger Trails
Film Genre – TV Children's
Label – Madman
Audio – English (Dolby Digital 2.0)
Running Time – 176 Minutes
Aspect Ratio – 1.78:1
Region Coding – 4
TV Standard – PAL
Rating – PG
Year of Release – 2015
Primary Format – DVD
Reviewer – Sean Warhurst
Uncle Grandpa… Wow. Just wow. The dichotomy between what passed for children's entertainment when I was growing up compared to what's available now is just astronomical, with nearly every show to come out of the Cartoon Network stable over the last ten years straddling that fine line between good old fashioned fun and subversive, innuendo laden debauchery.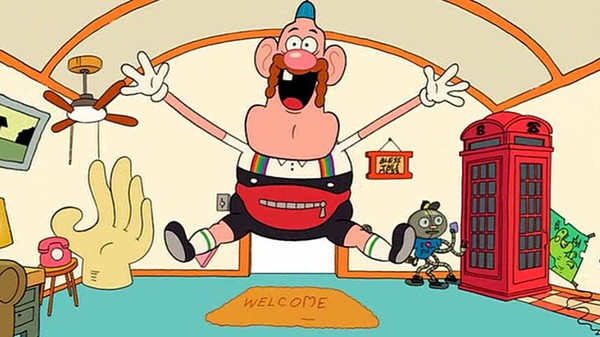 Uncle Grandpa has been pilloried somewhat by the internet community and it's kind of hard to work out exactly why – On the surface the show shares a lot of similarities with the network's flagship shows Adventure Time and Regular Show and once you actually watch a few episodes you realise that the stream of consciousness surrealism and overt attempts at randomness are actually quite astute in their efforts to appeal to their target demographic.
The slightly incestuously hinting name aside, Uncle Grandpa is actually quite innocent in many respects, with the whacky characters and vibrant colours appealing to the younger set.
The show doesn't really have a main storyline per se, instead it just follows the random daily adventures of the main cast: The titular Uncle Grandpa, a handlebar moustached buffoon with a heart of gold, his sentient fanny pack Belly Bag, an egotistical anthropomorphic slice of pizza appropriately named Pizza Steve, a still photograph of a Tiger named Giant Realistic Flying Tiger who flies by farting rainbows and the voice of reason, a giant reptile named Mr. Gus who speaks in the smooth, dulcet tone of Barry White.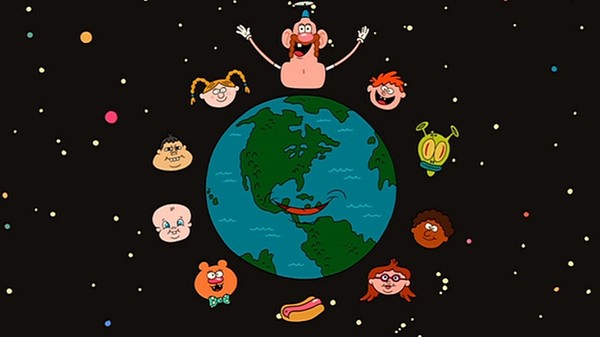 Together this motley crew embark upon a series of adventures such as teaching a young girl to drive, helping a slightly rotund young fellow become comfortable in his own skin or assisting a child in overcoming their fear of the dark.
Of course, from these simplistic premises a whole heap of bizarre non sequiturs occur, turning the mundane into a fantastical adventure through time and space. There are also bizarre little interludes that break up the episodes, such as a bear and a talking hotdog sharing ice cream together.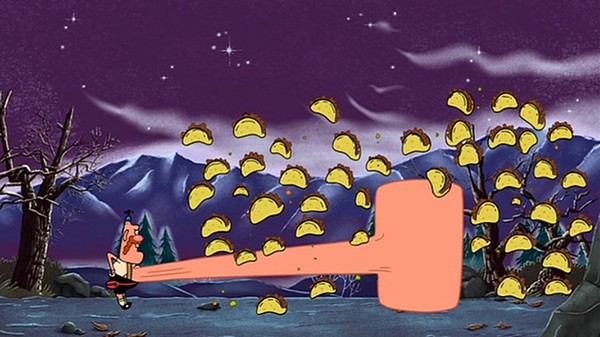 The humour can be a little juvenile at times, unsurprising considering it's a children's show at heart, but for the most part Uncle Grandpa is just goofy, innocent and slightly anarchic fun, with enough elements present for older viewers to find enjoyment in the show as well; for example, there's an amusing sequence at the end of an episode advertising a collection of songs sung by Uncle Grandpa that range from G.G Allin-esque Hardcore Punk to Eighties Electro to pure Scandinavian Black Metal.
The voice cast all perform admirably, with Adam Devine from Workaholics stealing the show as the Narcissistic Pizza Steve and the animation and art design is of the quality you'd expect from a Cartoon Network program – Whacky but fluid. John K. of Ren and Stimpy fame helped refine the initial character designs and his influence in not just the show's visual tone but also its sensibilities is clearly evident throughout.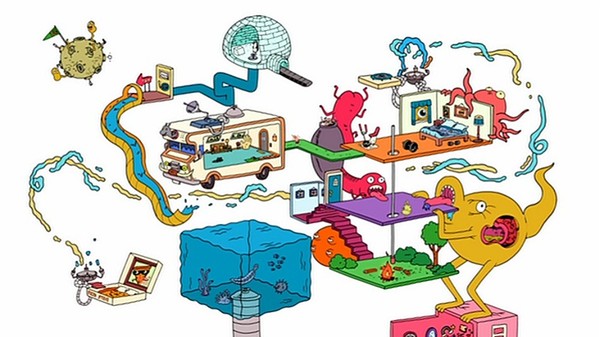 Episode Listing:
Belly Brothers
Tiger Trails
Funny Face
Space Emperor
Afraid of the Dark
Driver's Test
Uncle Grandpa for a Day
Uncle Grandpa Sitter
Treasure Map
Charlie Burgers
Perfect Kid
Future Pizza
 Special Features
Unfortunately there are no special features at all included upon this release.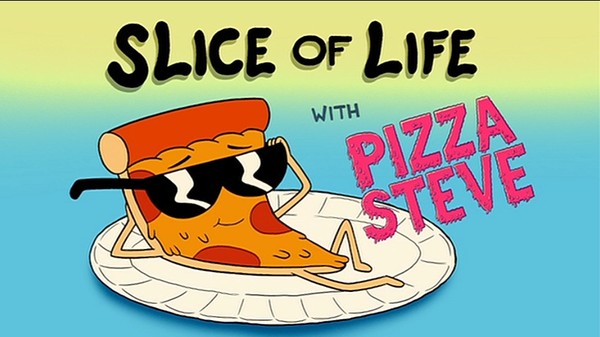 Final Thoughts
Sometimes it seems like Uncle Grandpa has drunkenly stumbled onto Cartoon Network from its sister programming block [Adult Swim], much moreso than the other cross generational animated hits like the aforementioned Adventure Time. This is due more to its unrestrained hyperkinetic quality rather than any puerile factors, although a few crude gags do slip in from time to time.
After watching the show on infinite repeat the last few days (My little ones are BIG Uncle Grandpa fans) I realised that a lot of the negative feedback from online commenters has more to do with the demographic being targeted – Viewed purely as a kids show to be enjoyed by kids Uncle Grandpa is, in my opinion, a rousing success.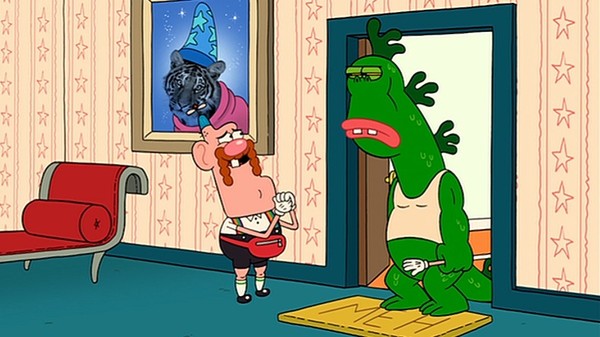 As the generation of adults raised on 80's and 90's cartoon programming attempt to nostalgically relive their youth through watching animated programs, some tend to forget that not every series has to appeal to both the target audience of children as well as the older market that view these shows as cult viewing. Sometimes a children's show will be *Gasp* geared more towards the comedic sensibilities of children and that's okay… Not everything has to be multilayered with social commentary or pop cultural references.
For bringing my children, and yes, even myself, hours of enjoyment, I recommend the quirky antics of Uncle Grandpa wholeheartedly, even if it seems like I'm somewhat out of step with the general consensus of vocal fans of animation old enough to express their disappointment on message boards.