PS4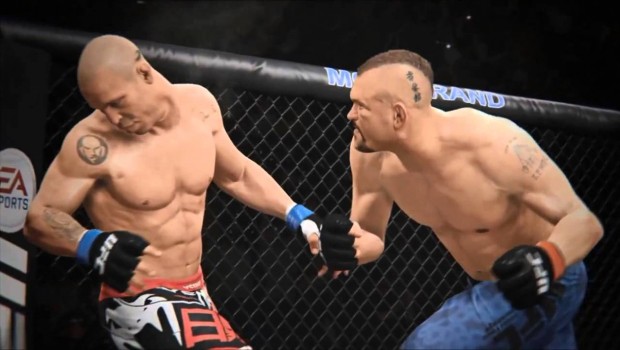 Published on June 25th, 2014 | by Admin
UFC PS4 Review
Summary: EA Canada successfully create a realistic fighter with UFC that is definitely nextgen gaming!
UFC
Developer: EA
Genre: Fighting / Sports
Rating: MA15+
Format: PS4 (Reviewed)
Reviewer: Jason Piec
EA Sports' UFC takes the sport of mixed martial arts (MMA) to a whole new level on the PlayStation 4 that boasts some exceptional nextgen graphics, sturdy gaming mechanics and a handful of gaming modes to keep even the most staunchest of fighting fans appeased. From single matches to an in-depth career mode that mimics The Ultimate Fighter TV series, there's something for everyone. What I liked about the "career" mode is that it teachers newcomers about the gaming mechanics and takes you through a fun career progression system.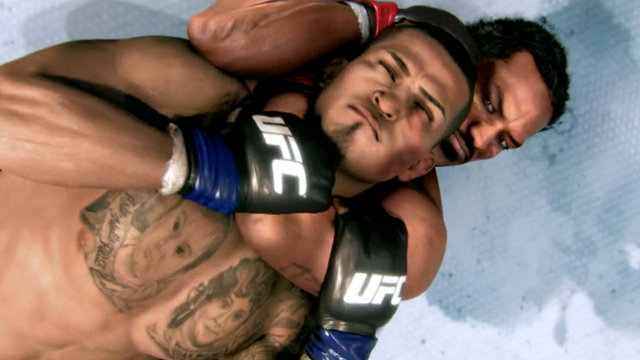 However unlike other fighters such as Mortal Kombat, Tekken or Dead or Alive, UFC is considerably more realistic and focuses on close proximity fighting which creates this immersive title that caters for both veterans and newcomers. The other great aspect about this title is the amazing roster of fighters which includes a myriad of fighting greats such as Jon "Bones" Jones, Alexander "The Mauler" Gustafsson and Jose Aldo. There's also a few great surprises in the line-up as well!
The gameplay of UFC is not like traditional fighters as it is a careful balancing act of offensive and defensive methodology. If you go out with fists and feet blazing, you'll soon find yourself out of stamina and like a new born lion cub, you'll be defenceless. With that said, advance strikes cause more damage to your opponent but they are also easier to read by your opponents and do use more stamina.
UFC is all about strategy as you balance your attacks and blocks in order to find a weakness in your competitor. You then need to incorporate all your other attacks into your strategy and to throw another gaming spanner in the works, you also have to deal with grappling and submissions. When a competitors has you in a submission hold, you need to use the analog stick on the controller to carefully work yourself out of this hold which can be challenge at times.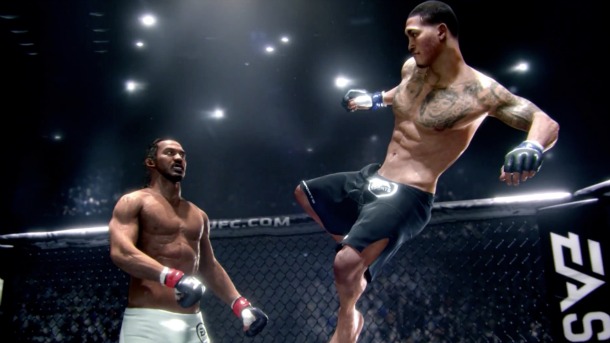 In terms of combat, the developers have successfully incorporated a variety of different fighting styles into the title which definitely increases the playability and longevity of the game. With that said, most players will of course drift to a particular style but all in all, it is well balanced. Thankfully the controls are well mapped on the DualShock Controller 4 with everything in reach.
I also like how footwork plays a key role to the gameplay which must be used in conjunction with your fighting strategy, especially when you're trying to perfect the ultimate combo. As there is no onscreen health bar, to successfully win, you need to reduce your opponent's stamina and then get them into a submission hold which depending on who you fight can sometimes be a little tricky.
UFC also includes multiplayer for both local and online matches. Although the AI in the game is quite responsive and will attempt to guess your next move, online players prove far more superior to fight, especially when a win means the difference between victory or defeat when they are gunning for that online championship belt. Overall EA have done a good job with the gameplay and although single-player is fun, multiplayer is once again where the fun reigns. My only downside to the game is that the career mode is a little lacklustre in terms of story.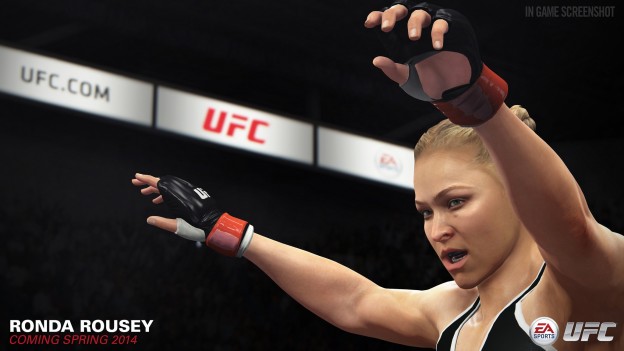 Graphics/Audio
Graphically, MMA is pure eye candy on the PS4 which features some of the most realistic characters to date. The developers have done a brilliant job at mapping these real life fighters into the virtual world from their hair to skin textures and amazing tattoos. The environments are a little Spartan but overall, the game looks great on the PS4, especially their movements and high resolution textures. Audio is equally as good and really compliments the gameplay well.
Final Thoughts?
In conclusion, EA Canada should be commended on creating a sturdy fighting title that replicates the world of the MMA well. With the inclusion of real world fighters, amazingly detailed graphics and a decent gaming engine, MMA is fun fighter that definitely takes realism to a new level. More importantly, the game feels like a nextgen title on the PlayStation 4 and thankfully the controls are quite responsive and not as clunky as some other titles.