PS4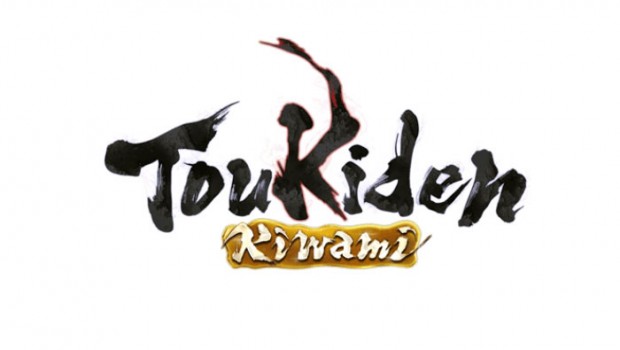 Published on March 30th, 2015 | by Admin
Toukiden Kiwami PS4 Review
Summary: Toukiden Kiwami is a fun game on the PlayStation 4 with some great gameplay that really sets itself apart for what is available on the console at the moment with games like this.
Toukiden Kiwami
Primary Format – Games – Playstation 4
Game Genre – Role Playing Game
Rating – M
Game Developer – Omega Force
Game Publisher – Koei Tecmo
Reviewer – Peter Bourke
Toukiden Kiwami is the latest action adventure from Koei Techmo who are famous for their Dynasty Warriors franchise that in this game gives players the opportunity to become "Slayers" or demon hunters as they attempt to wipe these creatures from existence.
Unfortunately for mankind, these demons known as the "Oni" have been fighting the Toukiden Kiwami for centuries and now it's time to take this battle to the next level in a game that has strong parallels to Capcom's Monster Hunter series. But before you can commence your hunting, you must first create your character who will be your avatar in the world of Toukiden Kiwami.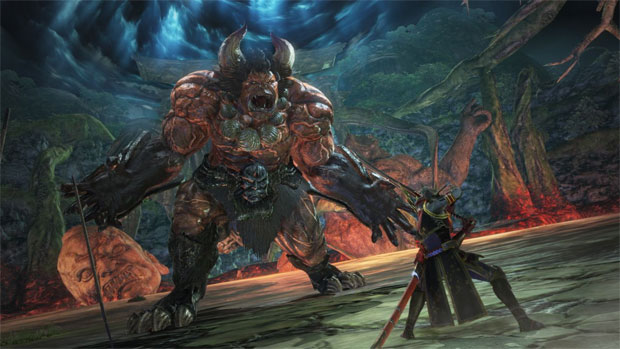 Boasting 13 chapters with 7 new ones for the PlayStation 4, the game also has cross functionality between the PlayStation Vita plus Remote Play which allows you to make this game mobile. Unlike Monster Hunter, this game definitely has a stronger narrative which makes it easier to get lost in the Japanese lore which this game is based on. However like the aforementioned game, some battles against these powerful demons can take quite a lot of time to defeat them which makes this title stand apart from its competitors.
At its demon killing heart, Toukiden Kiwami is basically a strategic hack and slash game which requires players to exploit the weaknesses of the enemies they fight. Add in a plethora of weapons plus a looting system and there's some great longevity in this title.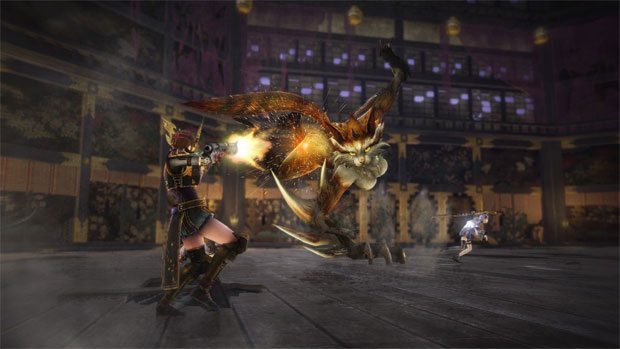 Combat is what makes this game tick and as mentioned, these battles can be quite lengthy and does require some strategy on the player's behalf. Thankfully you do have some additional members in your party who help the battles and must be used in conjunction with your character to successfully wear these creatures down.
You also have special attacks that are a key to defeat these demons, especially when you are targeting a particular part of their body. Finding these weak spots in the demons is through your native ability as a Toukiden Kiwami that when activated displays the areas of the creature where you must attack and although you can dissipate these creatures, sometimes their appendages to grow back so you need to be quick in doing as much damage as humanly possible.
In terms of controls, they have been well mapped on the PlayStation 4 controller to include attacks, dodging, special attacks, run and the ritual of purification. The ritual of purification basically allows you to loot the demons you have just killed in order to get items, weapons and armour. Also, items that you collect from your travels can be used to upgrade your weapons and given the amount of loot that you can sometimes find, it can be quite a daunting task at times.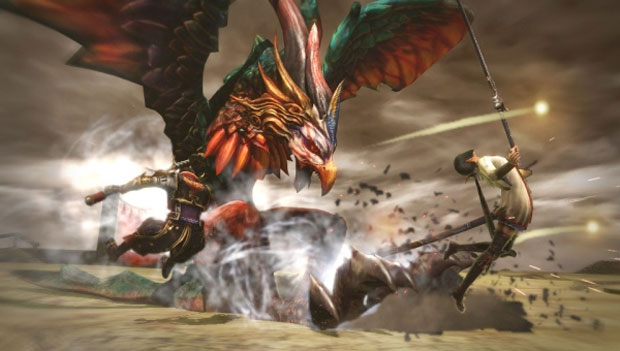 Another interesting element about the weapons is the ability to embed warrior spirits called Mitama into these items which basically give additional bonuses and abilities such as shields or additional damage which are needed to take down some of the tougher demons that you face. So basically each weapon has a set number of sockets which allows the player to add more Mitama to their weapons.
Graphics/Audio
Toukiden Kiwami is basically a PS Vita port of the original game on this console to the PlayStation 4 tweaked version that does make the game seem a little dated and even bland at times. Even though the game does support high definition, it does look Spartan but thankfully the gameplay is quite sturdy which for most, will see past the graphics.
Given that, the demons that you fight, especially some of the larger ones look quite spectacular and bigger than Ben-Hur with some taking up the full screen. It really gives the player a true epic battle sense that you would expect to see in something like God of War or Devil May Cry. Audio works well with the gameplay and the soundtrack for Toukiden Kiwami is quite fitting that gives the title this mythical feel to it.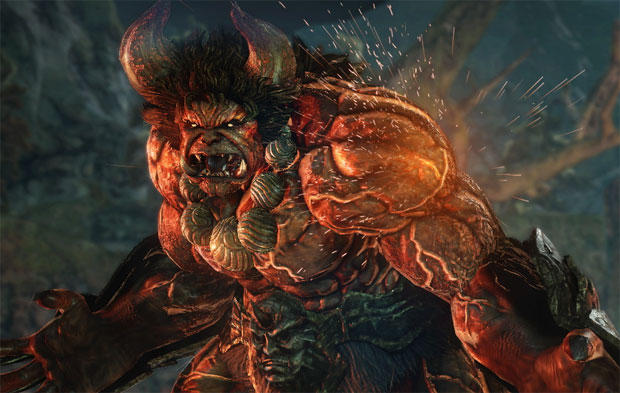 Final Thoughts?
Toukiden Kiwami is a fun game on the PlayStation 4 with some great gameplay that really sets itself apart for what is available on the console at the moment with games like this. Sure it does have parallels to Monster Hunter but I feel that Toukiden Kiwami is a much more narrative focus game.
The combat system is good and the upgrade system is comprehensive, albeit a little complicated, especially when it comes to modifying your weapons. Nonetheless, it's a fun title on the PlayStation 4 and if you're looking for a Monster Hunt fix without the crazy difficulty of something like Dark Souls than this is the game for you.
Key Features
24 All new Oni types – double the amount of the original Toukiden
13 chapters including 7 new ones
New battlefields – 2 new battle styles and 8 new battlefields taking the total to 14 battlefields
New Ultimate level making missions harder than ever before
3 all new allies – Aima, Reki and Horou
Weapons – 1,500 different variations, 140 different sets of armor and new weapons with different attacks and controls
Import saved data from original Toukiden
Cross Play/cross save functionality between Vita and PS4