Games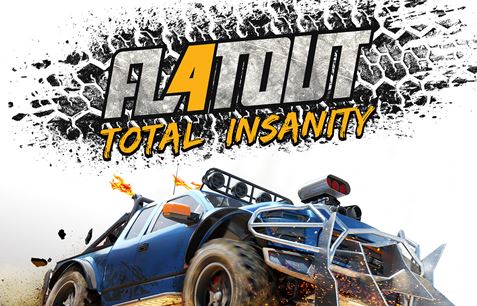 Published on February 3rd, 2017 | by Admin
Total Insanity Reveal Trailer drive players into crazy races
Sydney, February 3rd, 2017 – Bigben is pleased to unveil the first trailer and images for FlatOut4: Total Insanity. The latest instalment in the popular demolition derby racing franchise will combine classic fan-favourite features and modes with all new, all different soon to be fan favourite features and modes.
Developed by the Paris based studio Kylotonn Racing Games (WRC 5, WRC 6) FlatOut 4 will be available March 2017 in Australia for PlayStation®4 and Xbox One consoles.
FlatOut 4: Total Insanity is a return to the franchise's adrenaline – pumping arcade destruction roots. It features an exciting blend of nitro-glycerine and wild out of control race circuits. The game promises a high-speed demolition derby game featuring muscle cars, race cars, trucks and even a rocket boosted ice cream van which gamers will love!
Key features:
27 customizable cars, including tributes to fan favourites and new additions to the garage.
20 Tracks including traditional derby racing, time trials, arenas, assault levels, Carnage levels and much more.
High speed collision in fully destructible environments.
The legendary Stunt Mode: a mix of six new stunts and six re-imagined classic stunts where the driver is flung through the windshield.
Arena Mode: featuring 3 different game play styles – Death Match, Capture the Flag, Survivor.
New Assault Mode: use deadly weapons to slow or destroy your opponents!
Up to 8 players Online Mode and play locally with friends in a series of stunts.

FlatOut 4: Total Insanity will be available in March 2017.