XBox One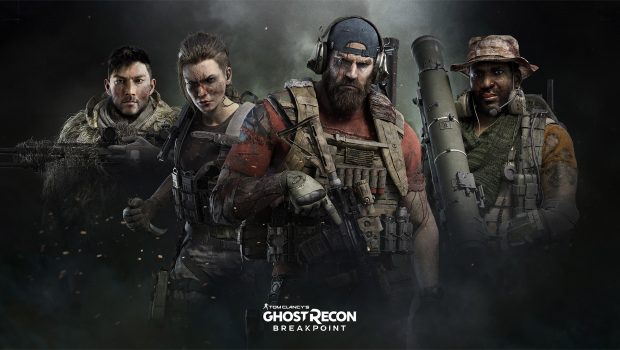 Published on October 16th, 2019 | by John Werner
Tom Clancy's Ghost Recon Breakpoint Xbox One Review
Summary: Take on a private army and their elite troops that have taken control of Auroa in Tom Clancy's Ghost Recon: Breakpoint
Overview
Tom Clancy's 'Ghost Recon: Breakpoint' is the squeal to 2017 'Wildlands' and the 12th title in the 'Ghost Recon' series. Once again, developer Ubisoft Paris and publisher Ubisoft return to add a new chapter into a series spanning nearly 20 years, and to further the legacy of the great Tom Clancy. This time, players are taken to the remote environment of Auroa, a former cold war military installation now under the control of a private robotics company called Skell Technology. However, the sinking of a navy ship off the coast of the island has warranted investigations into this mysterious company and the private army that guards many of Auroa's secrets.
Gameplay
To quickly recap, I was fortunate enough to be invited to play the beta in late September. The demo featured a handful of missions and a few regions for players to explore. Whilst the game was playable, it was, in my mind, nowhere near ready for a public launch. My biggest concern was that the developers had only a few weeks to deliver a complete game; time was not on their side. However, jumping back to the full game that is now publicly available, I must admit that I am quite impressed with how much Ubisoft has managed to fix in a short amount of time.
Much like its predecessor, 'Breakpoint' is a tactical 3rd/1st person shooter that uses an RPG weapon and skill point system. The game does well to build upon the foundations set out by 'Wildlands' and manages to take them further, just as any good squeal should. This time round, players get much more freedom in developing their character and play style thanks to the new and improved equipment system. Rather than just being stuck with a handful of predetermined weapons that need unlocking through game play, weapons and armour now has their own unique stats and perks. Furthermore, weapons can be customised and upgraded to suit the player's needs. These upgrades then become a permanent improvement on all weapons of the same type, thus providing players with more incentive to try new equipment without becoming too attached to a low-level gun. The tricky part is deciding what gun is worth investing resources into. Each weapon class also now comes with at least half a dozen different weapons, meaning that whilst there might be six different guns that will suit your play style, choosing the ones to invest in might be tricky for some players.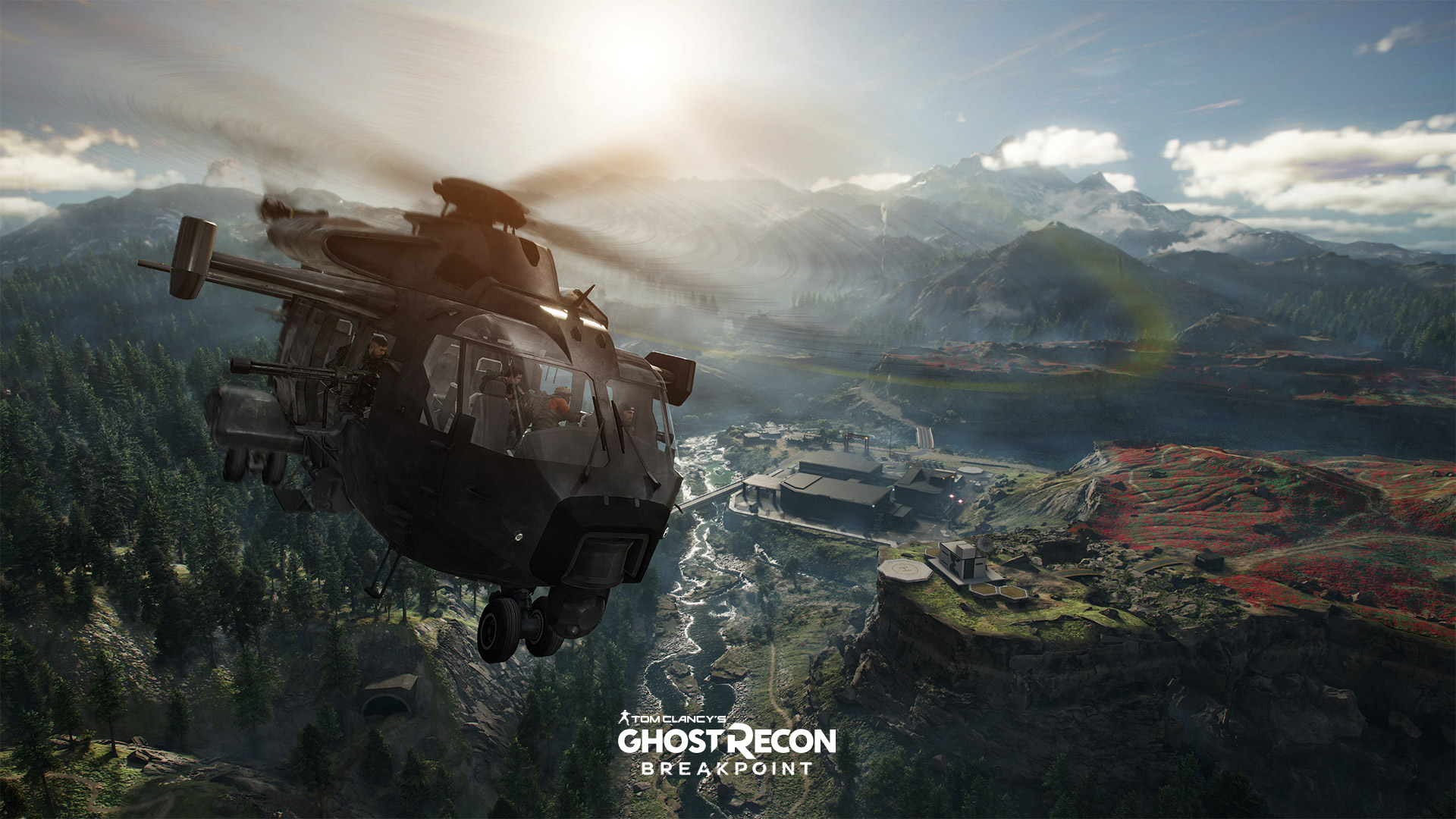 For me, I think that this is a very innovative approach to creating an equipment system for a game of this genre. Compared to other games that also use an RPG/Loot drop system where players will farm enemies for rare loot, 'Breakpoint' is more about giving players a good gaming experience regardless of what weapon or tactic they want to adopt. As long each player is equipped with a loadout that has a high enough equipment score, players shouldn't have too much trouble completing any mission the way they choose.
'Breakpoint' offers quite a diverse and much more challenging experience for completing missions and objectives, regardless of skill level or approach. Having played and completed 'Wildlands', I found 'Breakpoint' to be quite a large step up and forward when it comes to 'Playing your way'. Instead of just telling players where to go and who to kill, 'Breakpoint' has an option to disable 'Guided Mode', meaning players must figure out the location of an objective based on the directions they've been given. For example, in one of my missions, I had to locate some stolen equipment and return it to its rightful owner. Had I used guided mode, a marker on my map would have shown me exactly where I needed to go. But with guided mode disabled, I had to study my map to find an enemy camp that was located in the south eastern part of the 'Lake Country' provenance, and east of 'Drone Station W121'. Then, when I did arrive at my location, I had to use my drone to scout for enemy soldiers that I could interrogate for further details on the equipments location. Then, to top it all off, I reconned the camp, planned my approach, and took out the entire enemy force without sounding the alarm. As someone who enjoys sniping and stealth tactics, I found this much more fun than simply rolling in, guns blazing. Sure, some players might prefer the loud and proud method of firing off every bullet they can carry but as a gamer, I feel that 'Breakpoint' has so far been one of the best games when it comes to having true creative freedom in carrying out a campaign story, mission or side quest.
Combat on the other hand has left me somewhat unsure. I can't decide if I like it or not, mostly because I feel that the enemy A.I is a bit dim to say the least. I really love the challenge that comes with fighting enemy forces consisting of different unit types such as drones and elite troops carrying all kinds of weapons but, unless they can see you, they're not much of a challenge. Even when the alarm has been sounded and I'm hiding inside one of the buildings, shooting my unsilenced gun through an opening, the enemy still have a hard time trying to find me. It's like trying to play hide and seek with Helen Keller. They can feel the bullets ripping through their limbs but can't seem to figure out where they're coming from. The enemy will move towards where you are but still seem to struggle on pinpointing your location. During the beta, I didn't have this issue. In fact, I chose to play on a harder difficulty just for an extra challenge. I'm hoping that this will be fixed or at the very least, improved with a patch or update.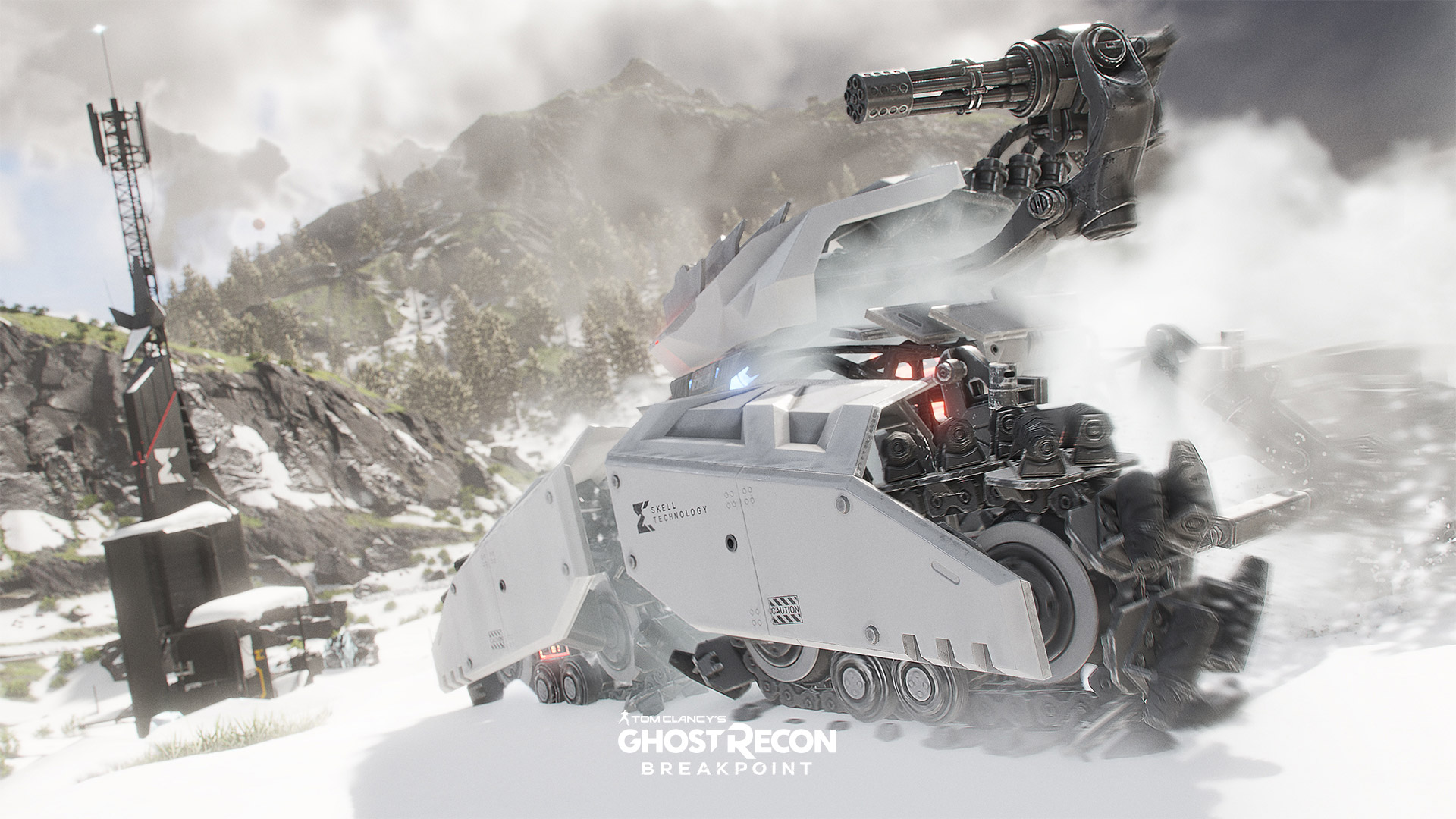 While 'Tom Clancy's Ghost Recon: Breakpoint' does offer a lot, and I really do mean a lot, of freedom when choosing how to play the solo/co-op campaign, the game still has its noticeable downsides. My biggest issue is with the graphics. Normally, I don't have an issue with stuff like this unless it is noticeably broken or impacts the game play. In this situation, it's a bit of both and that does concern me, but I don't feel that surprised after my experience with the beta. What does come as a surprise is that the issues that I had with the beta have been fixed, only to be replaced with new ones. Players, like myself, who prefer sniping or aiming down the sights while shooting will most likely encounter situations where they are unable to see through the scope. It's almost as if the graphics are having trouble rendering when switching from a third-person view to a first-person perspective. This issue is particularly annoying when using the 'hold breath' ability during sniping. As the scope increases it's zoom, the view within the scope becomes particularly blurred making it impossible to see, resulting in players having to wait for the graphics to render before taking the shot. In that time, you've already lost several seconds of the abilities function. The other main issue I have with the graphics is the random flashes of different coloured squares that appear on the screen. These can occur at any point, including during cut scenes. While many of you may think that this is a hardware issue with my own equipment, I have already tested this with other games and haven't noticed any such problems when playing something other than 'Breakpoint'.
Final Thoughts?
If there is one thing that I can say about any Tom Clancy game, it is that the player always knows what they're going to get. Throughout all of the games I've played, I've always found Tom Clancy games to improve upon themselves and bring a particular level of storytelling and adventure to the table. If I'm being honest, I've never been disappointed by a Tom Clancy game, and 'Breakpoint' is no exception. It's still got a bit to go before it's worthy of been called 'Game of The Year', but the attention to detail in storytelling and innovation that players have seen in other Tom Clancy games such as 'The Division' are clearly there. I personally have a lot of respect for a studio that can produce a consistent level of quality rather than trying to strike it rich with a game centred around some kind of wacky gimmick. Tom Clancy's 'Ghost Recon: Breakpoint' offers an unmatched level of story and replay value for a game of this genre. Daily faction missions offer an endless amount of extra content and provide players with extra reward. I would recommend 'Breakpoint' to gamers but not just yet. 'Breakpoint' has a lot of potential but still just needs a bit more tweaking before it's perfect. That said, it is still very enjoyable for anyone who loves a story driven game with a deep back-story as its foundation.