Films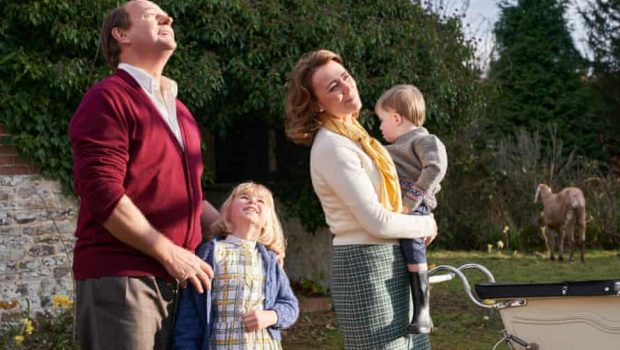 Published on August 14th, 2022 | by Natalie Salvo
To Olivia Film Review
Summary: This film is another example of a quiet bio-pic about a writer. It is not fit to hold a candle to its protagonist's genius.
Roald Dahl was one of the world's greatest storytellers. This same compliment cannot be extended to the scriptwriters of his bio-pic, "To Olivia." This drama is an understated one that lacks the magical pixie dust we all associate with its protagonist.
"To Olivia" is based on a biography of Dahl's wife by Stephen Michael Shearer. John Hay directs this film, which stars the loveable, Hugh Bonneville, as the big, friendly giant, ahem author. It is quite a sober portrayal, as the story focuses on a few years where the Dahl family grappled with the aftermath of a tragedy.
Fans of Dahl's will enjoy the little Easter eggs in this film. For instance, we see the inspiration behind Augustus Gloop, a character in "Charlie & The Chocolate Factory" and the scrumdidlyumptious ever-lasting gobstopper in the same book. These are the lighter moments in a tale that ultimately examines the grief and loss flet when Dahl's favourite daughter Olivia dies from encephalitis induced by the measles.
Geoffrey Palmer plays his final role as a priest helping Dahl and his American film star wife, Patricia Neal (Keeley Hawes) through their loss. The couple would become vocal pro-vaccinators. Some big emotions are considered here, but only at the surface level. This has a quiet and subtle pace, and sadly Dahl is portrayed as an immensely dislikeable and cantankerous drunk, which may be true but is disappointing in a film that is liberal with the truth.
"To Olivia" could have been a sweet slice of escapism about the eccentric and beloved children's author. Instead, it pulls back and examines how a family negotiate their way through grief. It is a handsome enough period piece but one ultimately lacking the heart-warming irreverence and smarts we love and associate with all things Roald Dahl.