Blu-ray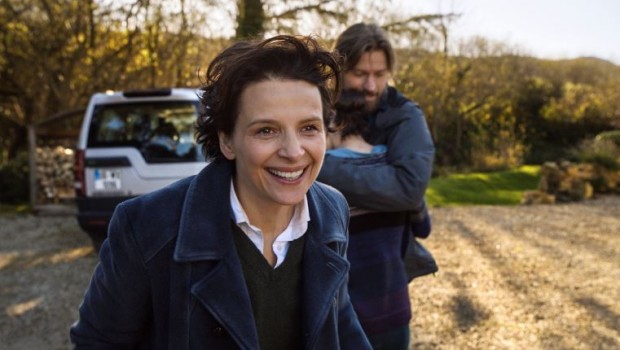 Published on April 27th, 2015 | by Natalie Salvo
A THOUSAND TIMES GOODNIGHT BLU-RAY REVIEW
Summary: A Thousand Times Goodnight is a relevant and important film that is an intense character study of a committed and ambitious woman torn between loyalties
In 'A Thousand Times Goodnight', the main character, Rebecca (Juliette Binoche) faces an important dilemma of whether to work or be a wife and Mum. These roles are mutually exclusive because she is employed as a war photographer and she's had a number of brushes with death. This film is ultimately a beautifully-shot family drama that offers a complex and nuanced portrait of its heroine.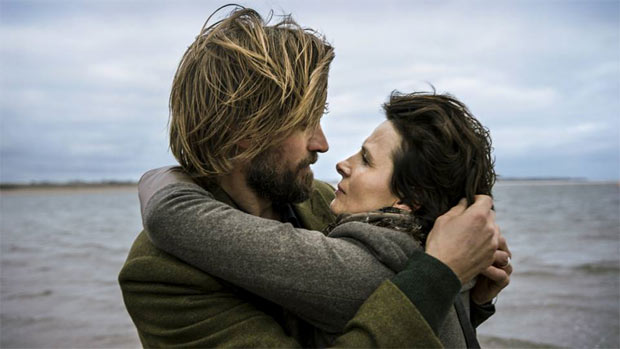 'A Thousand Times Goodnight' is directed by former war photographer, Erik Poppe. There are moments in the film where his shots are used which help lend the proceedings an air of authenticity. The story was co-written by Poppe along with Harald Rosenløw-Eeg and is clearly a labour of love for the former. But the story does occasionally falter on the dramatic front as it suffers from being a little too slow and contrived at points.
The story begins with Rebecca taking the last photographs of a group of Afghani women who are preparing a suicide bomber. In the resulting blast, Rebecca suffers physical and mental injuries. When she returns home to her husband Marcus (Nikolaj Coster-Waldau (Game of Thrones)) in Ireland he forces her to make a hard choice. If she decides to continue shooting conflicts it will spell the end of their marriage.
The couple's eldest daughter (a promising, Lauryn Canny) is equally fascinated and frightened by her mother's choice of work. When the youngster receives a school assignment about Africa, an opportunity poses itself for some reconciliation and mother/daughter bonding. This chance feeds Rebecca's sense of determination and resolve to take photographs that make a difference and inform an ignorant public who are only interested in stories about Paris Hilton not wearing any underpants.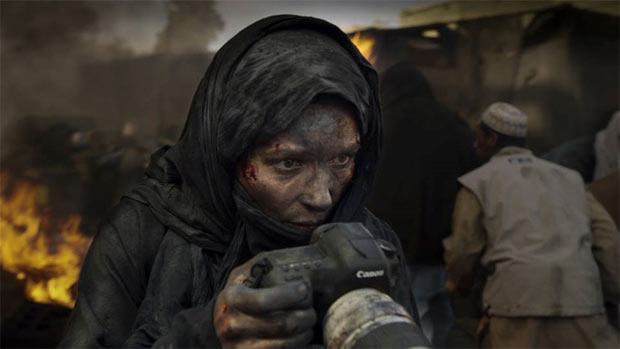 Juliette Binoche puts in an excellent, heartfelt and emotional performance as Rebecca. You really do get a sense that she is hell-bent on exposing injustice and suffering. There is also a cameo from U2's drummer, Larry Mullen Jr., who plays a family friend. The film has a quiet tension as it reflects on various elements and is a gritty look at the ethics of war photography and its impact on relationships and the public.
'A Thousand Times Goodnight' is a relevant and important film. It's an intense character study of a committed and ambitious woman who is torn between loyalties. And while it is by no means perfect, it will make you stop and think twice about the actual costs associated with photographers and photojournalism, in particular. In short, it's deeply affecting.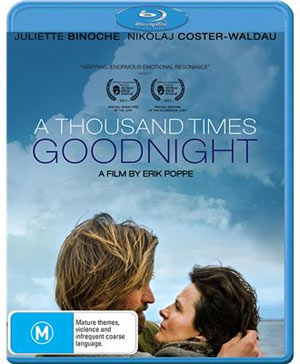 A Thousand Times Goodnight
Director – Erik Poppe
Actors – Juliette Binoche/Nikolaj Coster-Waldau/Larry Mullen Jr/Adrianna Cramer Curtis/Chloe Annett/Lauryn Canny/Mads Ousdal/Maria Doyle Kennedy
Film Genre – Drama
Label – Shock
Audio – English (Dolby Digital 5.1 )
Running Time – 113
Aspect Ratio – 1.78:1
Region Coding – B (Blu-Ray)
TV Standard – PAL
Rating – M
Year of Release – 2013
Primary Format – Movies/TV – Blu-Ray
Reviewer – Natalie  Salvo