Films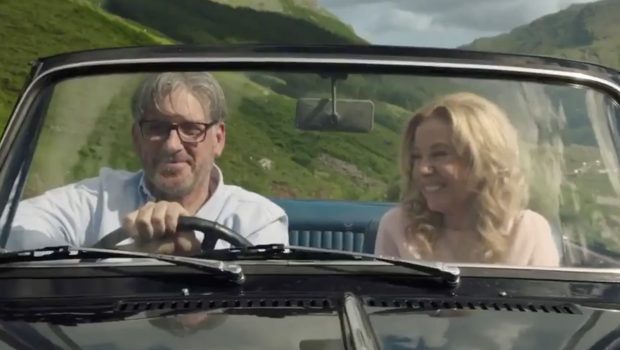 Published on March 5th, 2021 | by Natalie Salvo
Then Came You Film Review
Summary: This is a sweet little film that relies on contrivances and stereotypes. Don't overthink it and you may find it pleasant, if rambling.
"Then Came You" has the makings of a breezy little rom-com. We have a man and a woman who dislike each other at first. They have their differences but lo and behold, opposites attract. If you can get past the clichés and contrivances, this is a pleasant piece of escapism.
There are times where "There Came You" should be called "Me, me, me." This comedy is essentially a one-woman show for star, Kathie Lee Gifford. She plays the romantic lead, Annabelle Wilson and the roles of producer, writer, singer and composer. One of the roles Gifford doesn't have is director, this is performed by Adriana Trigiani.
This film should be commended for showing a love story involving a mature couple. An American woman, Wilson, leaves her home in Nantucket to travel to Scotland to scatter her late husband's ashes. She is ostensibly on a journey through the pair's favourite films and she is starting with "Braveheart." It's a nice idea in theory but it feels quite tacked on, especially when you consider that the only other ones discussed are "Forest Gump" and "Funny Girl."
Gifford's "Today" show co-star, Craig Ferguson plays Scottish innkeeper, Howard. He is a rather brusque and sarcastic man. He often pulls out jokes and describes these as "Scottish" humour. It is obvious that Gifford and Ferguson have an easy chemistry with one another.
Elizabeth Hurley has a blink and you'll miss it cameo as Howard's entitled fiancé, Clare. Howard is a widower who is on the verge of marrying Clare for her money. It will be a marriage of convenience because Clare only wants to receive a ladyship because Howard is a lord. At least Howard's employee (Ford Kiernan) actually seems normal, because a lot of the other characters verge on cartoonish.
The cinematography by Reynaldo Villalobos is positively stunning. Those of us unable to travel due to Covid will be enraptured by the verdant green of the Scottish isles. It is pretty to look at, but this doesn't stop the film dragging at times. The film relies on overused tropes (Gifford trots out all manner of horrible tartan clothes) and implausible situations. In terms of the latter, consider that Wilson is happy to don tools and attempt to repair the crumbling castle she is paying to stay in. I know I do that on all my holidays!
"Then Came You" feels like a vanity project for Gifford. It has some nice moments but it is let down by its weak script. "Then Came You" will leave you pinning for travel and a rom-com with a little more heart and pizazz. This may ultimately be pleasant-enough but it is obvious that it is not a patch on any of the movies it refers to.