Films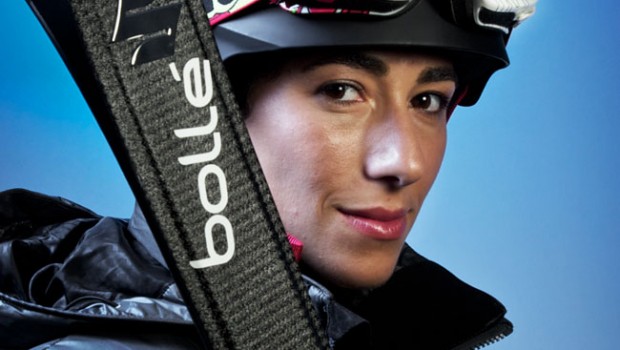 Published on March 10th, 2016 | by Natalie Salvo
The Will To Fly – Film Review
Reviewed by: Natalie Salvo on the 9th of March 2016
Binding Films presents a film by: Leo Baker and Katie Bender
Produced by: Leo Baker and Katie Bender
Screenplay by: Leo Baker
Starring: Lydia Lassila, Frank L. Bare II and Alisa Camplin
Cinematography: Leo Baker
Edited by: Ellen Dimler and Jane Usher
Music by: Thomas Rouch
Running Time: 99 minutes
Rating: G
Release Date: the 10th of March 2016
Australia needs more women like Lydia Lassila. The Olympic gold-medal winning aerial skier is nothing short of an inspiration. She's also the subject of a new documentary film that is about her ascent to the top. Ultimately, this is one strong and informative sports feature film that should encourage more women to participate.
The film is directed by Lassila's friends, Katie Bender and Leo Baker and is a chronicle of her sporting journey as well as where her tale intersects with two of her closest sporting peers from the Australian Olympic team (Jacqui Cooper and Alisa Camplin). These former athletes are interviewed here along with Kirstie Marshall as well as Lassila's family, coaches and other key members in the field of winter sports. It's a detailed account but one that provides a good amount of context and information about a sport that looks so easy and graceful but is often anything but.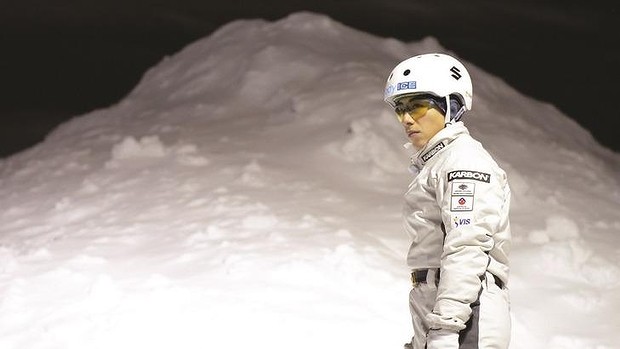 There are moments in Lassila's story where I am reminded of the Jamaican bobsled team. Here is an example of some other athletes who live in a hot climate where snow is a rare commodity. But Lassila is undeterred, she uses her steely resolve (even if it means training in a dam) in order to be competition-ready for the Olympics. For Lassila, the competitive streak and ambition was apparent from an early age. She had great success as a gymnast but was forced into early retirement. Aerial skiing with its crazy flips and twists off larger-than-life jumps seemed to be a logical next step.
Lassila's journey was an important one that was filled with success as well as setbacks, injuries and further tests to her resolve. But as this film proves, her determination prevailed and she would go on to be ranked world number one and score her first Olympic gold medal at the 2010 Winter Olympics in Vancouver. That is noteworthy enough in itself but she always had the idea of pushing harder and being better and stronger. This would culminate in an exquisite first for the sport, a woman completing a quadruple twisting triple somersault (a complex manoeuvre that only men had tried previously) at the following Olympics in Sochi. The fact that this also occurred during her comeback season after having become a first-time Mum to her cute-as-a-button son, Kai is just remarkable.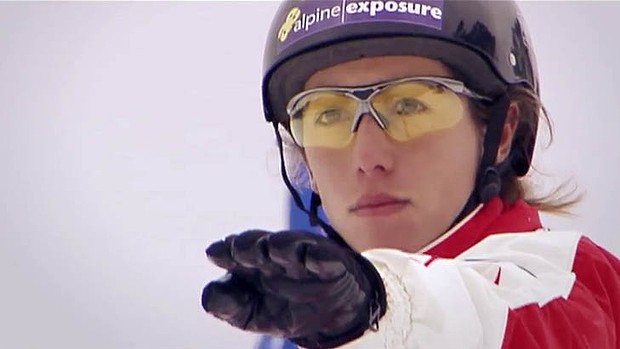 The Will To Fly is a little choppy at times because there are moments where it is hard to know whether this wants to be the story about the whole Australian women's aerial ski team or whether it is Lassila's own individual tale. Thankfully, this is a minor quibble and the more important messages about pursuing a relentless, single-minded passion and maintaining focus in the face of danger, excitement and adversity should outweigh any negatives. In all, this is one gutsy and inspirational sporting documentary that wills us all to overcome fear, be the best we can be and climb every mountain.
Summary: Ultimately, this is one strong and informative sports feature film that should encourage more women to participate.