PS4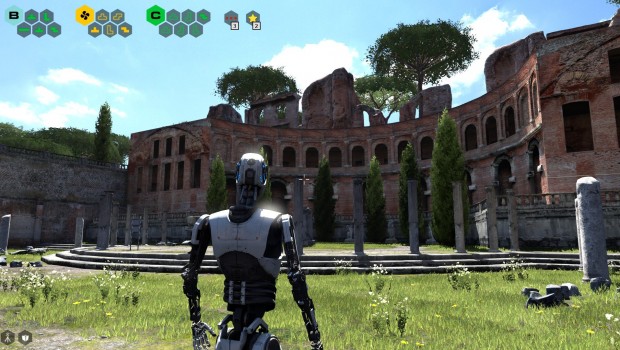 Published on October 22nd, 2015 | by Shael Millheim
The Talos Principle Deluxe Edition PS4 Review
Summary: The Talos Principle Deluxe Edition is a must play title on the PlayStation 4
If you enjoy a surprisingly excellent game where your brain is picked in more ways than you can count, the Talos Principle may be just the right game for you. Set in a world full of puzzles and things that make you question your character's existence, the Talos Principle Deluxe Edition is certain to keep you busy for quite a while. Once you get through the main game there is an expansion included that is certain to challenge you even more than before, called Road to Gehenna.
When you start in Talos Principle, the world you are introduced to appears to be quite ancient as strongly hinted through the architecture, however elements are present that insist otherwise. You soon enough find out that you are some sort of a robot, and early on you discover that you are being tested for some purpose.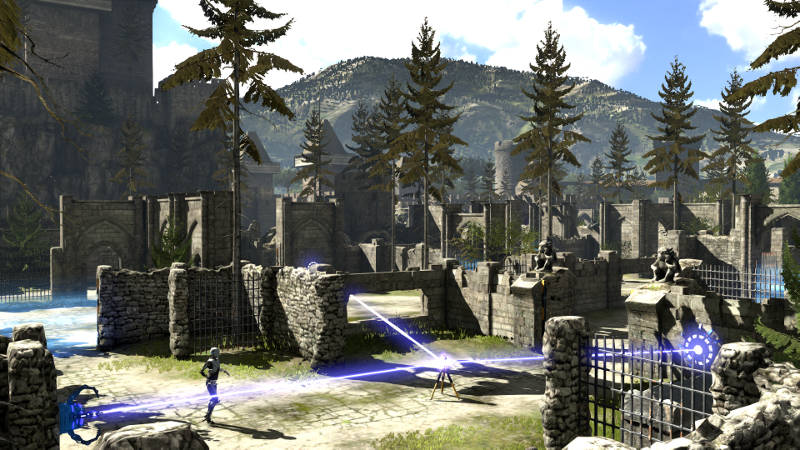 The game eases you into the style of game play that persists evenly throughout, introducing the types of tasks you must perform bit by bit in easily digestible parts, so nothing seems too overwhelming. In the oddly ancient and serene setting there are obviously highly advanced systems at work, which causes one to question what is going on in this world. As you proceed, you use jamming devices to aid you in manipulating electronic objects, force fields and other obstacles so that you can collect sigils, which are items that allow you to move on to doors that were previously locked before.
Furthermore, as you move along in this beautifully juxtaposed world, various computer stations also help piece together bits of what may be happening, where your existence came in, what happened with humanity, and other burning curiosities that stack on top of one another the more you read into it.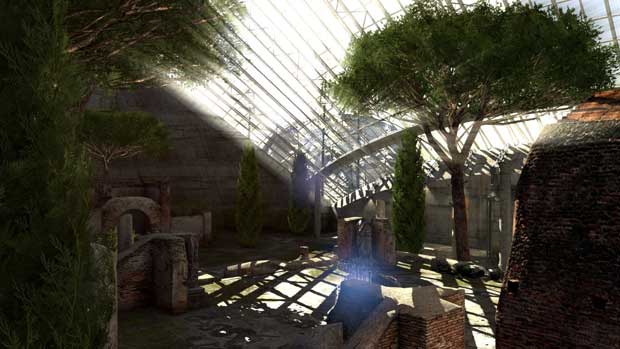 Through this journey of puzzle solving and discovery, you hear a voice every now and then that offers a bit of assurance about your trials and gives quotes hinting that this being could be the equivalent of God. This unfolds a whole new way of thinking when you look at the world around you as you try to understand your place and purpose. Another interesting point about this world you run around in is that it doesn't seem like it could be real in the first place, as random bits of scenery glitch occasionally, giving the impression that everything around you is just fabricated.
No matter how much time you spend running around solving puzzles and staring in wonder at the beauty of everything around you, the ever-pleasant music never gets old. The soundtrack gives a nice, relaxed ambiance as you work your way around. Even the more difficult puzzles seem to never get too frustrating as the music keeps you feeling just plain…calm. No matter how many times drones surprise you around a corner, track and beep at you before exploding, causing you to restart a section, it's nearly impossible to get truly angry at the game.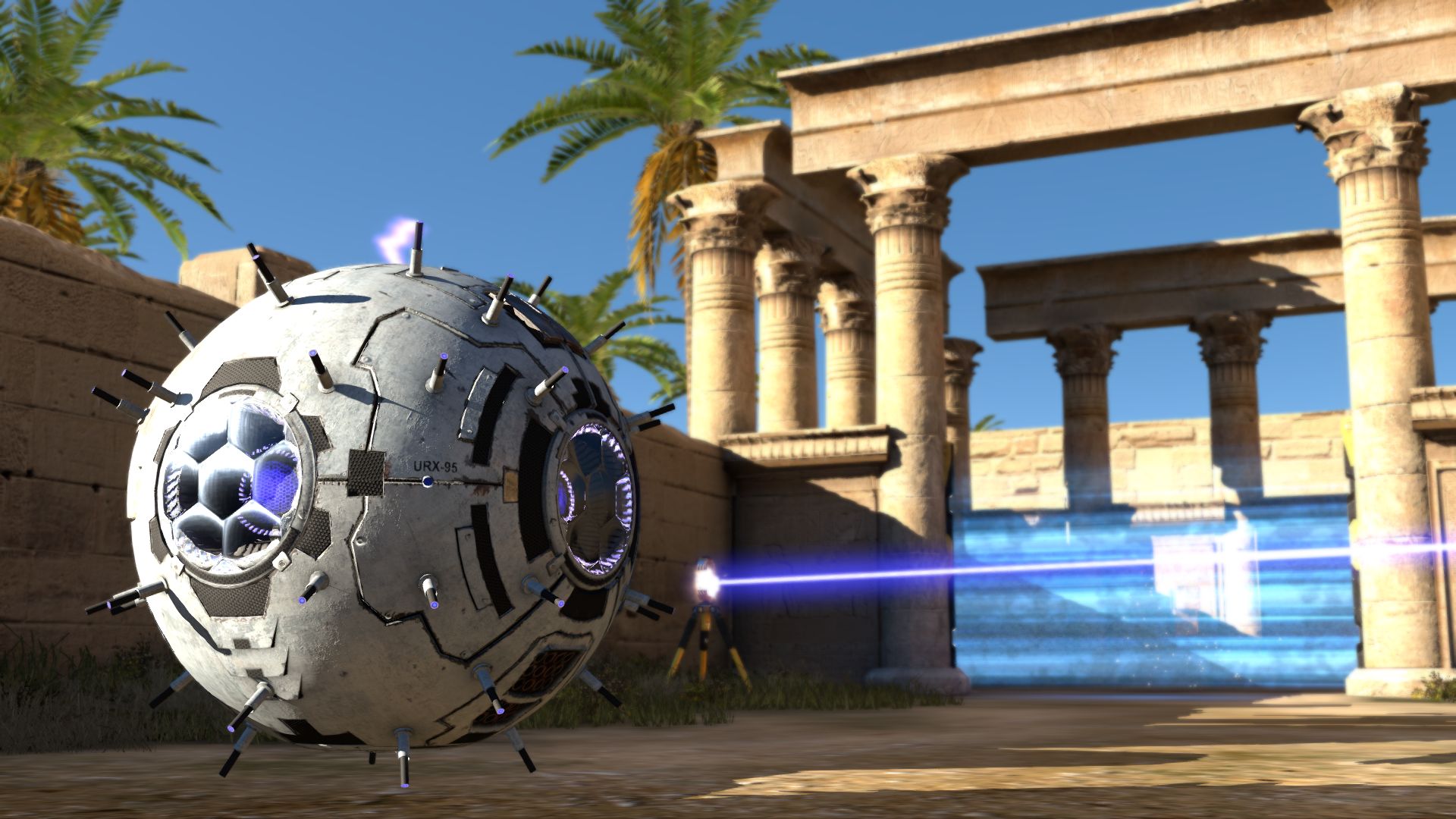 If puzzles and beautiful scenery are your cup of tea, check this game out.
If you like to ponder the grand scheme of things within the game while you think hard to solve puzzles that you sometimes need to come back to (then realize it was stupid-simple to begin with), then once again, check this game out. You will not regret it.
Game Details

Title: The Talos Principle Deluxe Edition
Developer: Croteam
Publisher: Devolver Digital