PC Games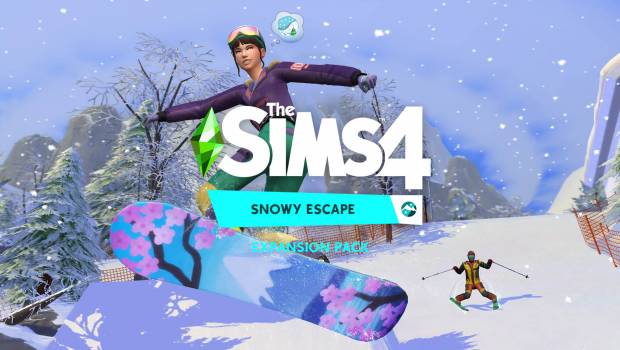 Published on November 26th, 2020 | by Hugh Mitchell
The Sims 4: Snowy Escape Review
Summary: The Sims 4: Snowy Escape is the best (and only) way to go on a thrilling adventure to Japan right now
Whoever is in charge of choosing the new Sims 4 content over at EA really seems to be on my wavelength. I'm still enamoured with having Star Wars characters in my Sims game, and now I can take them on a winter vacation to Japan? The new Sims 4 expansion pack, Snowy Escape, has come at the perfect moment in my life – here in Brisbane it is currently 30 degrees outside, I'm stuck in my apartment and I haven't been on a holiday in what seems like forever. I've always found The Sims to be the best way to live a vicarious, digital life, and Snowy Escape is exactly what I needed right now.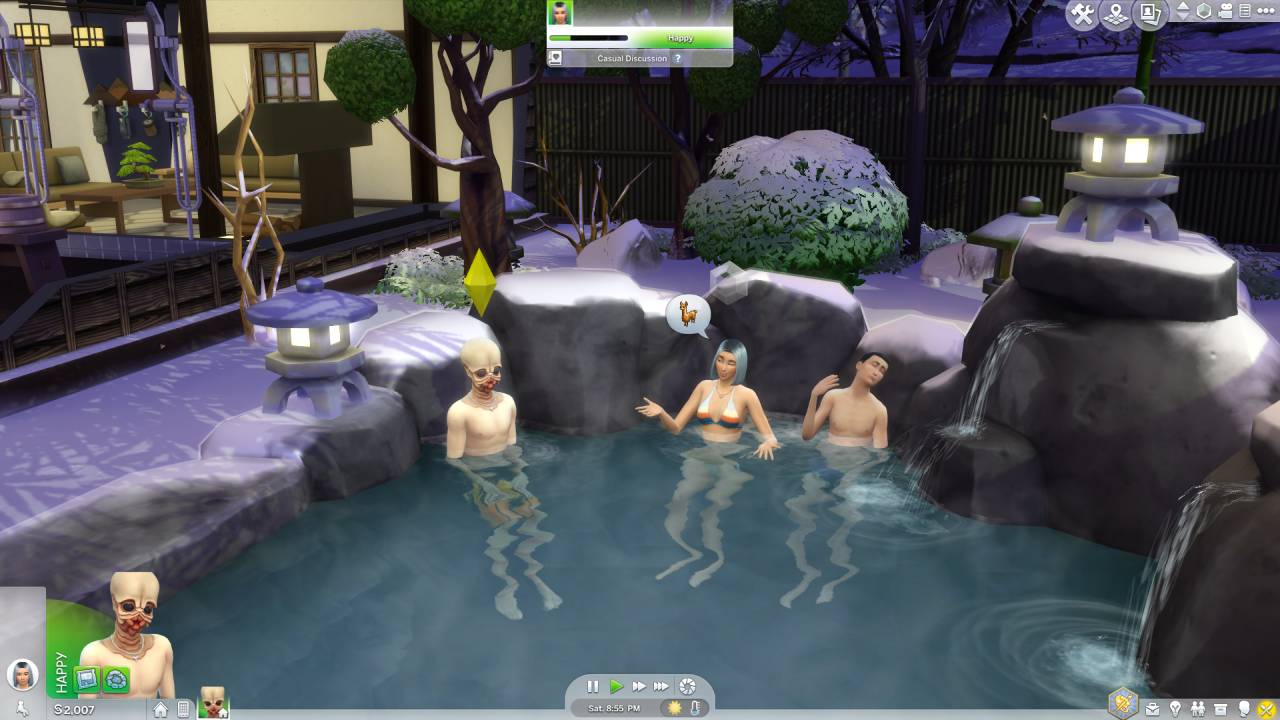 Snowy Escape is the latest expansion pack released for The Sims 4, and if you haven't quite got your head around the difference between 'expansion packs', 'stuff packs' and 'game packs', check out our review for Sims 4 Star Wars: Journey to Batuu, where we previously went through the nuances between the 'pack' titles. In short, an expansion pack features the most new content and generally adds new areas or new gameplay systems to the core Sims 4 experience.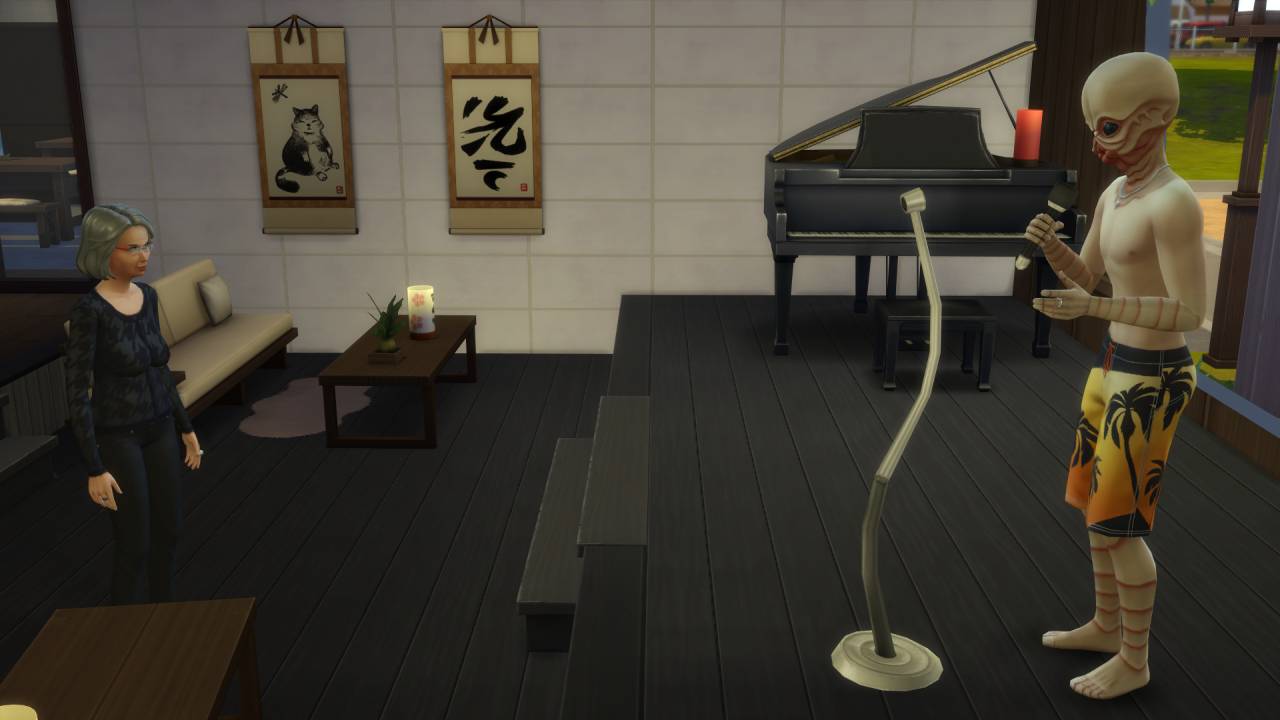 Sims 4: Snowy Escape firmly lands into the category of the former, as it offers a whole new world for your sims to live, play and vacay – welcome to Mount Komorebi! This gorgeous  Japanese-themed, mountain town features a ski-resort, traditional Onsen, beautiful forests to explore, a bumpin' karaoke bar – pretty much everything I wish I could be doing myself if I was allowed to visit Japan right now.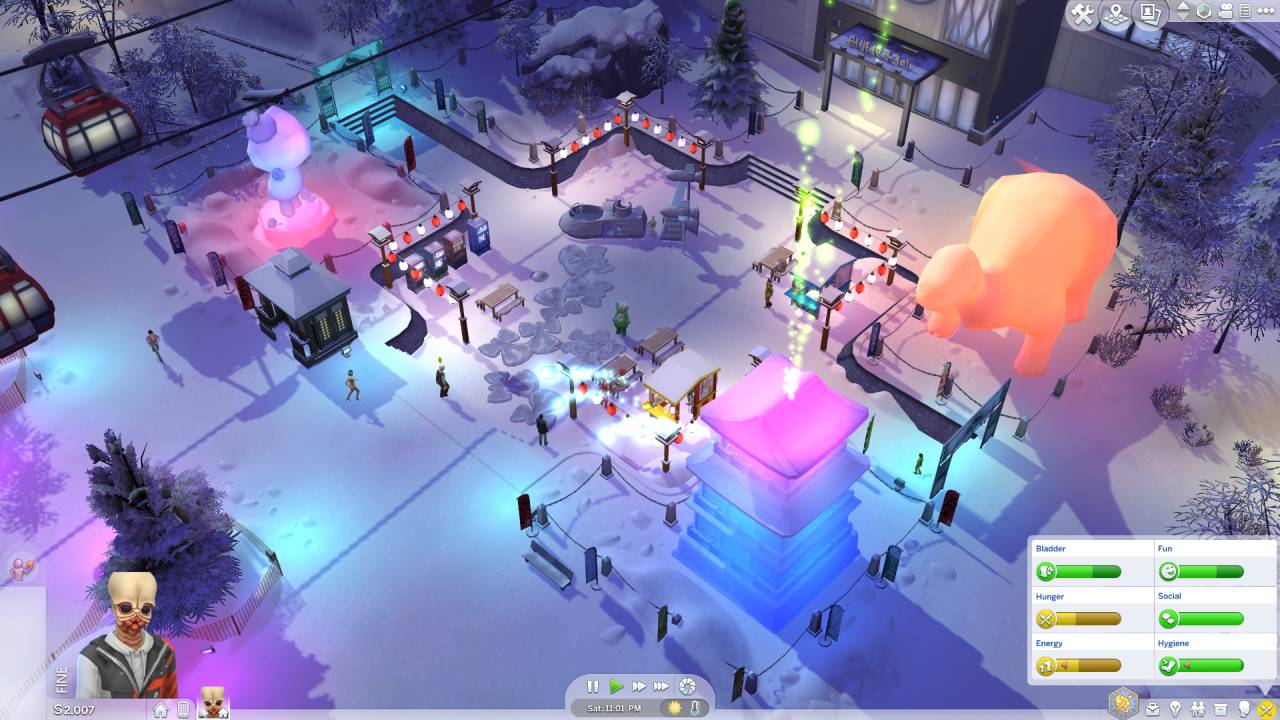 Mount Komorebi is a separate world in the Sims 4 and features multiple neighbourhoods with a number of vacant lots, prebuilt houses or rental properties for you to move your family of Sims into whenever you so choose. There are also a number of long-time residents that call Mount Komorebi home for your new Sim family to meet and befriend, or for you to play as. Unfortunately the number of available plots of land for you to build upon in the Mount Komorebi world feels a little too sparse for my liking. There are 14 available plots of land in total, two of which are vacant, four are destinations, three are occupied by residents and the rest are occupied by prefabricated houses. I understand there are limitations to the size of the game worlds, but it would be nice to have a few more vacant plots of land for me to build my own houses or restaurants  without having to remove some of the excellent pre-existing structures.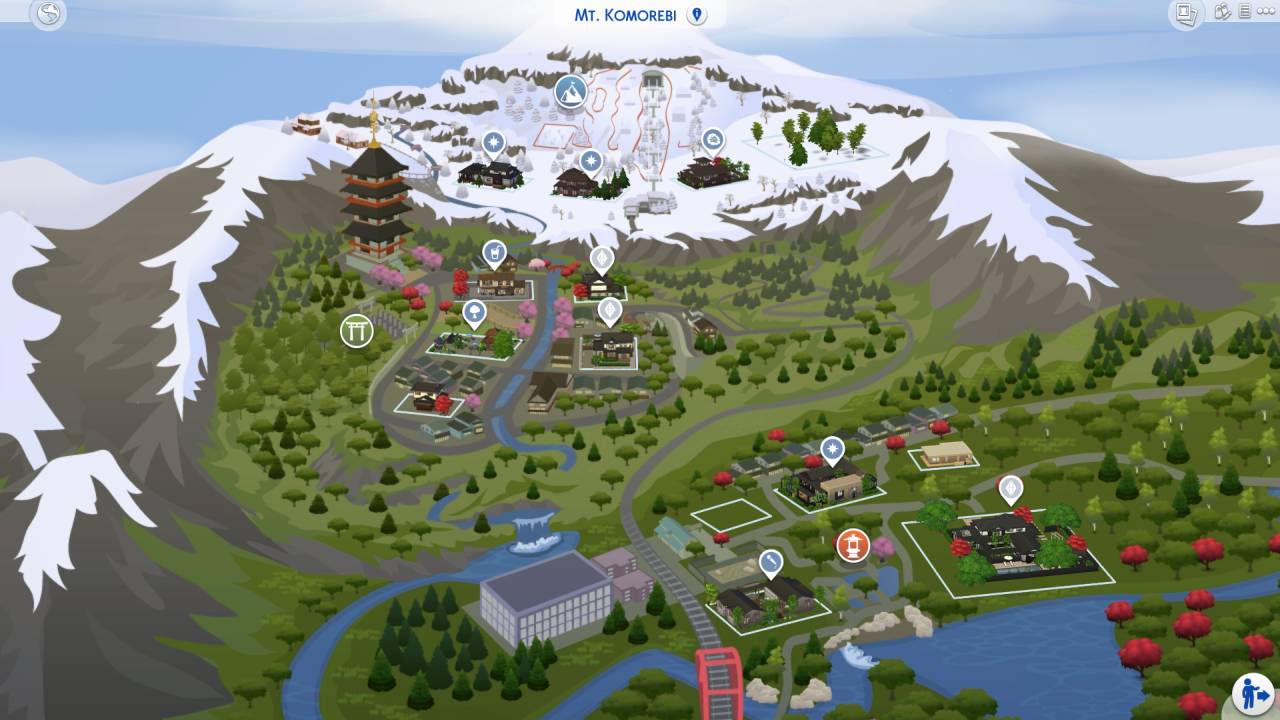 Snowy Escape introduces a number of new aspirations, traits and lifestyles for your Sims to acquire that are specific to Mount Komorebi, such as the Extreme Sports Enthusiast or Mount Komorebi Sightseer aspiration. I really enjoyed creating characters that had these aspirations, as the requirements to progress towards fulfilling both these aspirational paths are not only fun to pursue, but also encourage you to get your Sim out and about to see what the world of Mount Komorebi has to offer.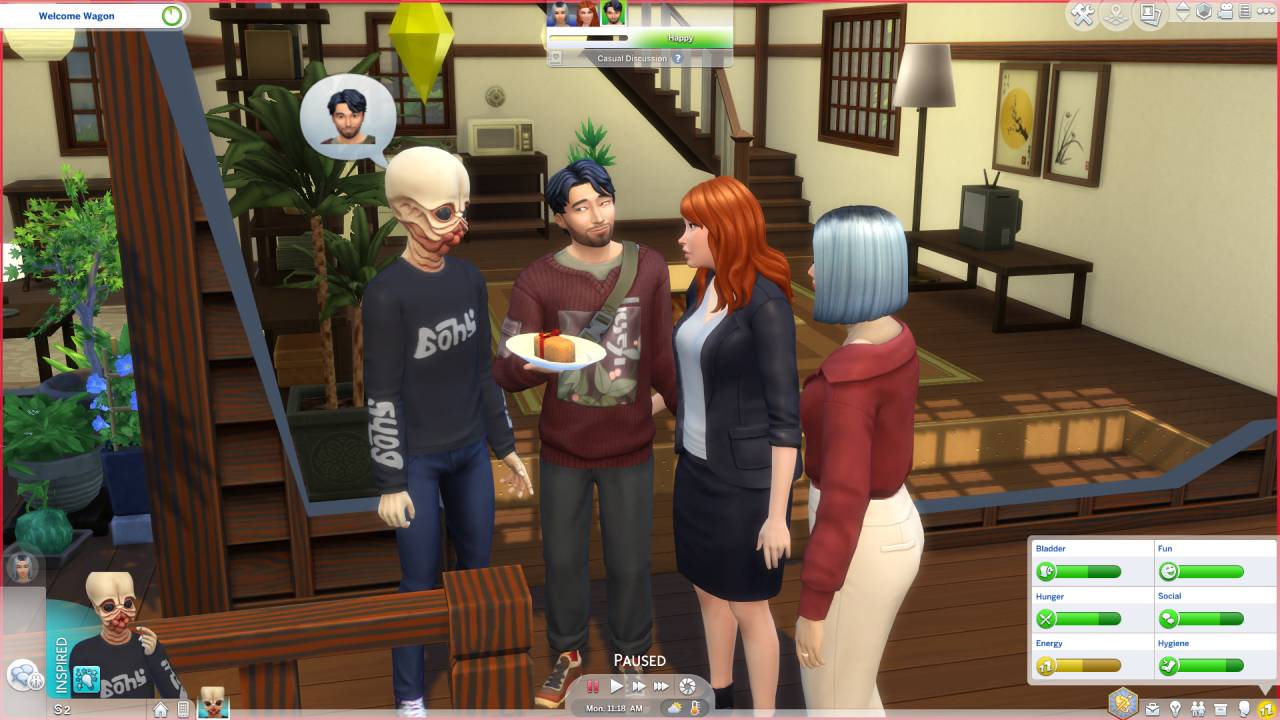 Sims 4: Snowy Escape also comes chock full of fantastic Japanese-inspired furniture and building materials that I absolutely adore. The pre-built homes and neighbourhood locales are an incredible showcase of the new building components and furniture pieces, whilst also offering great inspiration for how you can utilise these materials in the design of your own home. My personal favourite piece of furniture is the Kotatsu, an ingenious table/blanket combination that I am actively seeking for my actual home.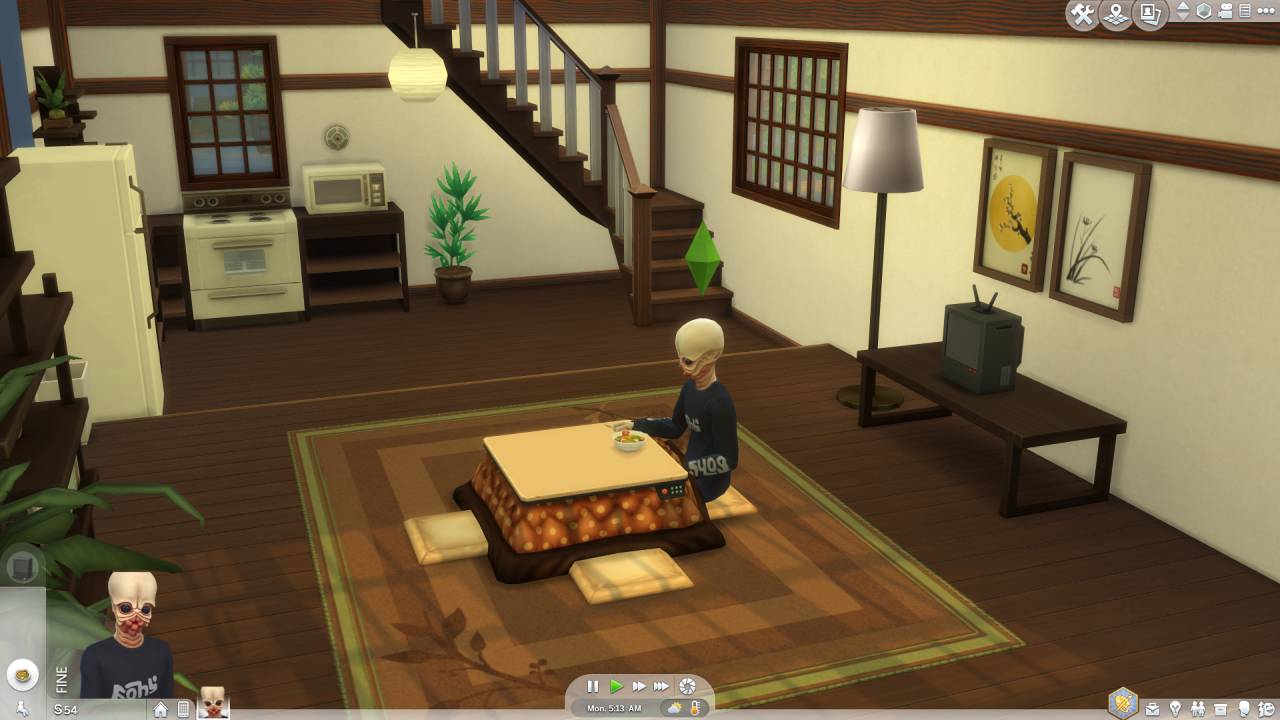 It should probably go without saying but Snowy Escape also comes with a fabulous selection of trendy new fashion items for you to outfit your Sim. The new clothing pieces run the gamut from the expected casual winter snowboarder shirts and jackets, through to a variety of traditional Japanese kimono.There's also a great selection of hairstyles and accessories to pair with the new threads to complete the look. If you haven't noticed from the screenshots already, I chose to take my Bith Star Wars character to Mount Komorebi and he looks quite stylish in his Superdry-style casual attire.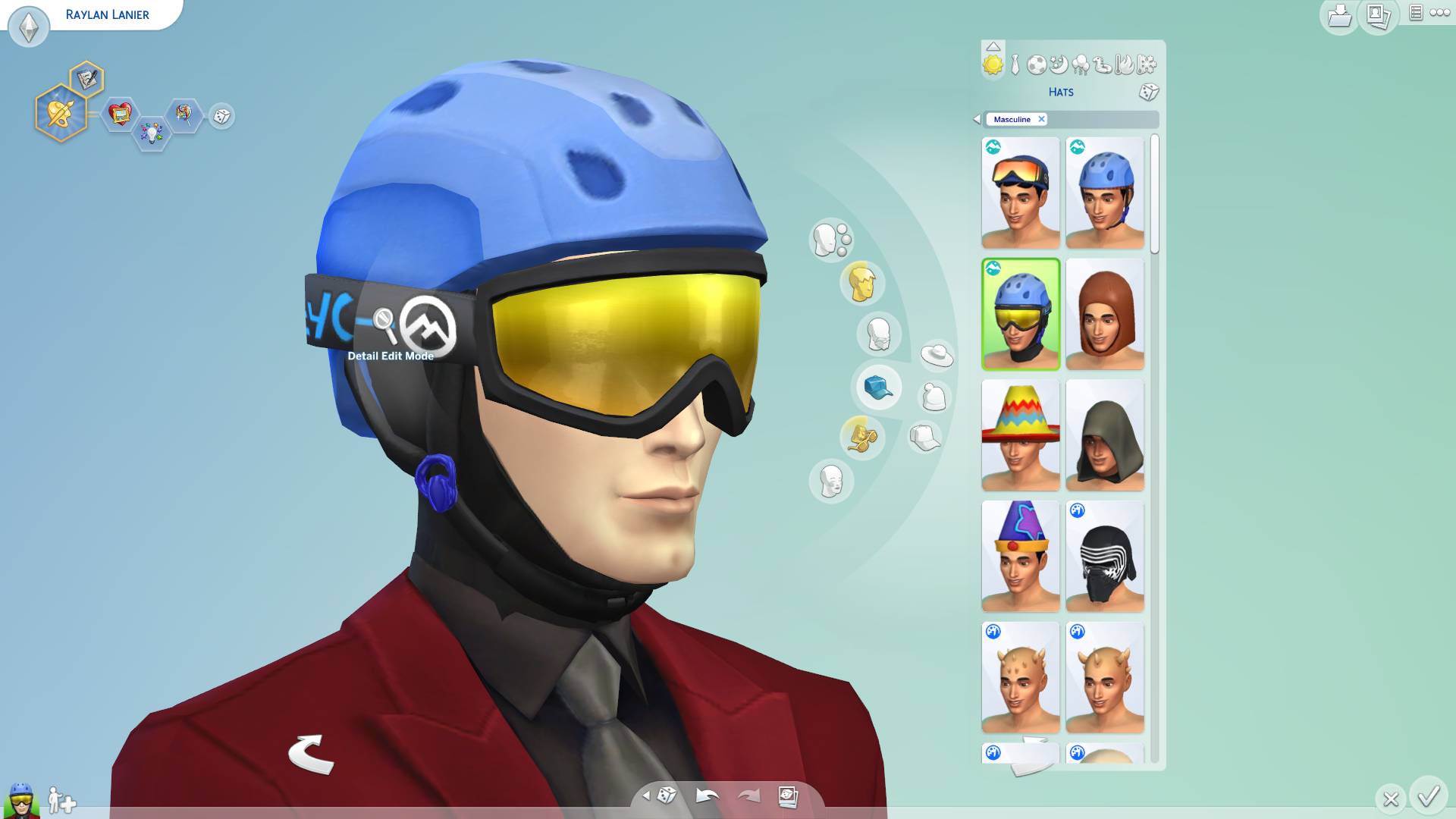 Final Thoughts?
The Sims has always been one of the best forms of escapism in video games and right now, a lot of people could really do with a fun, overseas holiday to a winter wonderland. Turns out I am one of those people and for this reason, The Sims 4: Snowy Escape has been an absolute treat. The Japanese-themed clothing, furniture items and building materials are sensational and feel refreshingly unique among the standard array of other items available in similar packs. I would have liked to see a few more plots of land to build upon in the Mount Komorebi world, but this is a small criticism of an otherwise excellent Sims 4 expansion pack. Do yourself a favour and get it while it's currently on sale for 50% off in EA's Black Friday event!