XBox One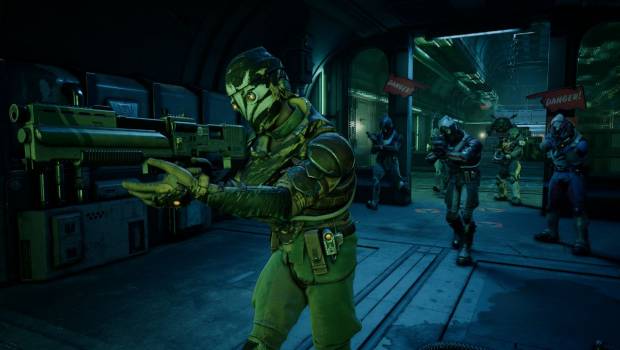 Published on September 16th, 2020 | by James Wright
The Outer Worlds: Peril on Gorgon DLC Review
Summary: The Outer Worlds: Peril on Gorgon DLC successfully returns players to this delightful yet dangerous sci-fi universe!
Firstly, I loved The Outer Worlds on the XBox One and when I heard there would be new DLC content, I was over the moon and if it delivered the same fun as the main game, we would be in luck!
Did it meet my expectations? It certainly did because revisiting this diverse, challenging and entertaining virtual universe was like going home and more importantly, I could stick it to the man (aka the Corporations) again. Like the main game, you will become involved in all sorts of messy underworld deals and this time, your "quest" master is the Minnie Ambrose, a women with once wealthy ties who has asked you and your ratbag crew to investigate a mystery on the Gorgon Asteroid.
Once a bustling and black-ops scientific facility for Haylcon, it's now even more off the radar thanks to the nefarious experiments that occurred here. However as you investigate this facility and engage in new enemies and NPC's, you soon discover that Minnie is far from the spurned heiress she claims to be and is using your talents and resources to return her to power. Like the previous game, your character actually holds the power and the choices you make in the game are not only sometimes amusing but have ramifications on your adventure, including how the ending will pan-out. Adding to the overall features of this new DLC is a new level cap plus new perks and flaws.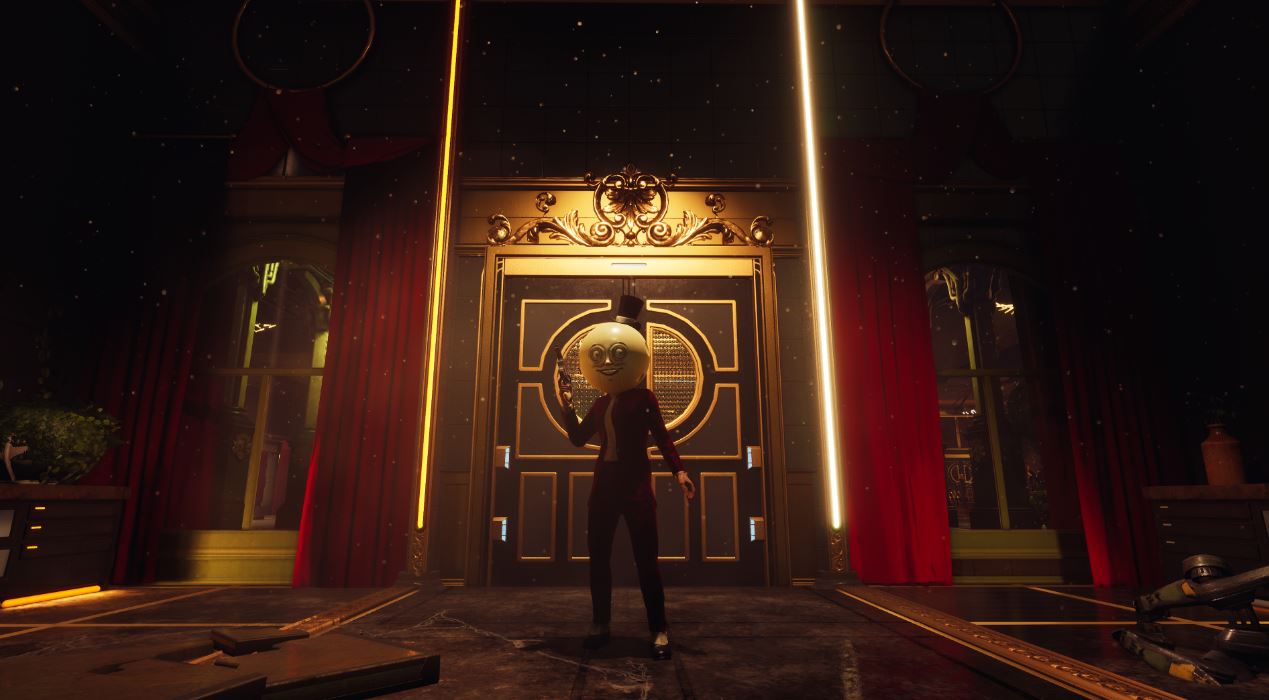 While the game is open-world, the main aspect of the title is the choose your own adventure style of responses at your disposal and even the most vile of NPC's you meet are interesting and you have to carefully pick and choose what your questions and answers will be. Sure it can be a little quirky at times but so is this whacky universe. Thankfully exploring and moving around the world via the XBox controller is a flawless experience as is the combat where you take on all sorts of devilish creatures and human thugs from across the galaxy.
Combat allows for both melee and ranged weapons, including the option of swapping during combat and accessing power-ups and health to keep you upright. Another clever feature is a special power called Tactical Time Dilation that is like bullet-time from the Matrix that you acquired due to your time in hibernation. This allows you to pinpoint critical spots on your enemies. Further to this, I like how developers Obsidian have linked this DLC into the main game as it doesn't feel like something just tacked on and without spoiling the story, the main mission and some of the side-quests will take around 5 to 6 hours which is good value. You'll even find some new weapons along the way as you explore these new destinations and even visit a few familiar places with new areas.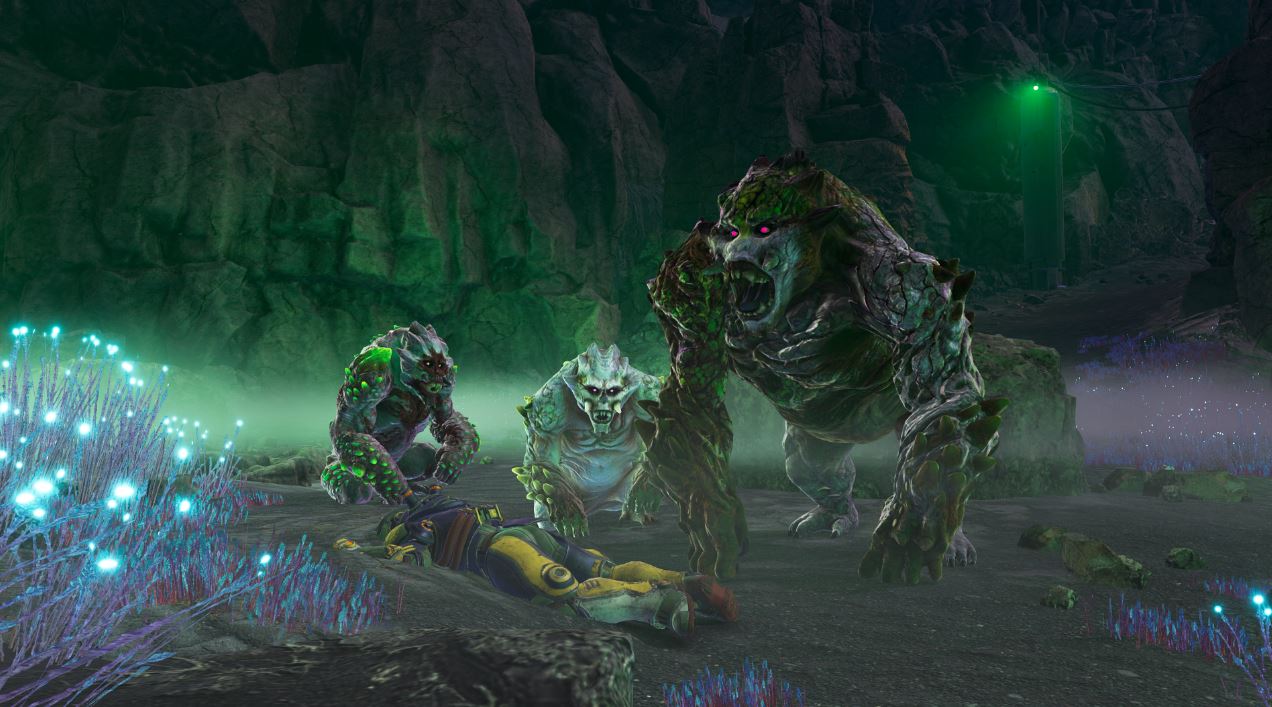 Graphically, the title is almost a mirror installment of the main game which delivers some exceptional graphics that look amazing on the Xbox One X thanks to its detailed environments, lighting, character design, special effects and the overall atmosphere of The Outer Worlds. Equally as good is the audio department that is made up of the professional voice acting, immersive music and sound effects that when merged with the gameplay and graphics, it creates a memorable experience for lovers of Sci-fi RPG's. Also, the asteroid scientific facilities looks fantastic as well and I really love that "glow" look in the game as you can see from the above screenshot.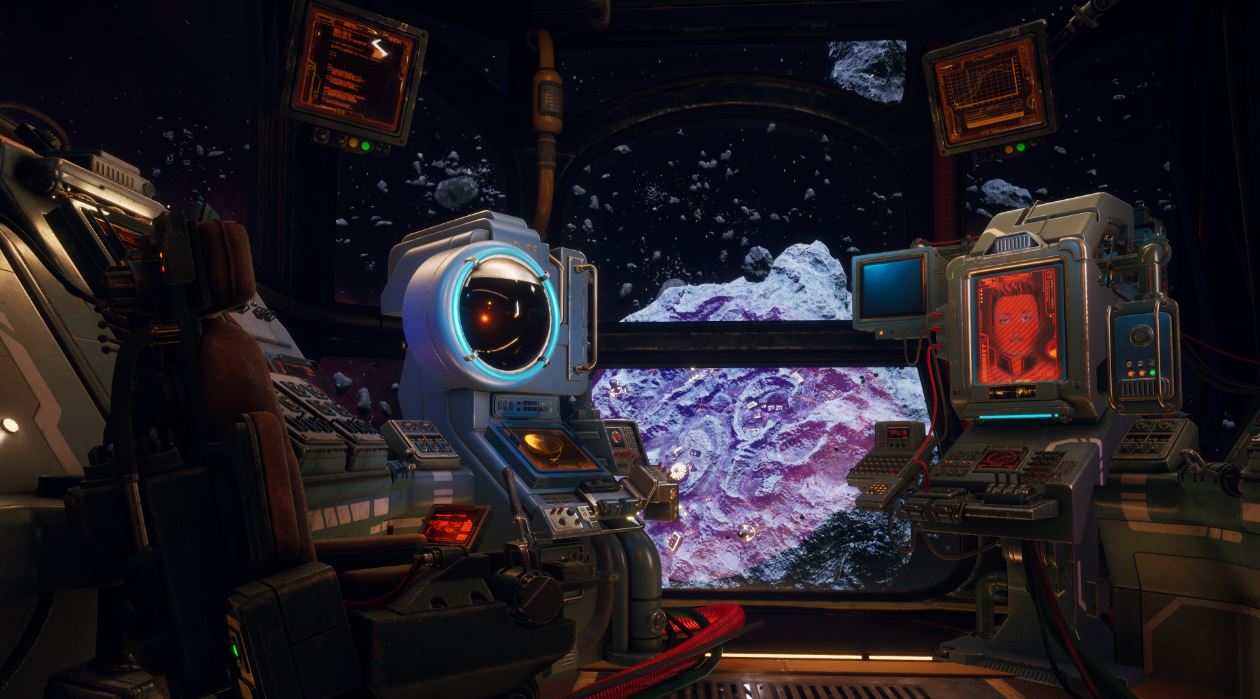 Final Thoughts?
The Outer Worlds: Peril on Gorgon DLC is a truly enjoyable return to this franchise and given the cost, it's good value for your money. So if you have a hankering of returning to the universe of Halycon, this DLC is your panacea and is probably a nice distraction in this COVID-19 world. All in all, a well-written and carefully crafted DLC that works from the get go!
Recommended!
Gallery