Horror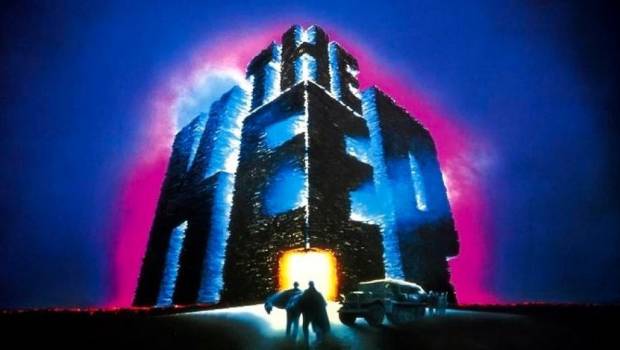 Published on February 25th, 2020 | by Tim Chuma
The Keep (1983) DVD Review
Summary: In the mountains of Translyvania some Nazis unleash an ancient evil from its' prison and lose.
4
Evil vs. Evil who will win?
Michael Mann's second movie and never before released on DVD or Bluray due to rights issues with the soundtrack and the director disowning it. This movie is a supernatural thriller with an ancient evil being inadvertently released from its' prison by Nazis. We a spared having to barrack for the Nazis by the arrival of a Jewish doctor who is an expert on the occult.
Ian McKellen actually has to wear old man makeup in this, should have just waited a few years.
There are quite a few famous actors in this who went on to do a lot of other movies. It is interesting to see them here and also Michael Mann doing his one attempt at a supernatural horror film being that he is mostly known for his crime films.
Jürgen Prochnow who broke out in Das Boot is the "nice Nazi" in this and gets some dramatic lines. Unfortunately most of the lines are whispered so it is hard to hear a lot of the time.
I have read about the problems with this movie and that there was originally a 3.5 hour cut that resolves a lot of the issues with the continuity. Also the main special effects supervisor died two weeks into post production so a lot of effects shots could not be completed. The studio would not stump up the money for the big final battle scene so most of the Nazis die off screen, it rained and production had to be extended. Basically everything went wrong on it and the director ended up not wanting anything to do with it and the original author hated it.
Still it is an interesting failure if you could call it that and looks a lot better than it has the right to. The scenes at the start with one of main character's eyes is a motif that pops up throughout the movie and the supernatural themes are supported by what visual effects were completed.
The main theme of the movie of making a deal with the Devil to stop a greater evil is explored but they decide not to not unleash it on the world. In real life the Allies did support Josef Stalin and had to deal with him and the Cold War after.
It is set in Carpathian Mountains in Romania during World War II but was not actually shot there. Good use of a heavy lore location as it is already well known what other famous monster of the movies came from that region. You will be happy to know there is no such place as the Keep in Romania but there could have been a long time ago.
I would recommend this one if you have an interest in horror and supernatural movies or even an interest in film making there are some really great shots in this that you could frame and put on the wall and I would recommend it just for that.
Head over to the Via Vision Entertainment Facebook page for the latest releases, giveaways, great deals and more!
Movie details:
Director: Michael Mann
From the novel by F. Paul Wilson with screenplay by Michael Mann
Starring: Scott Glenn, Alberta Watson, Jürgen Prochnow, Robert Prosky, Gabriel Byrne, Ian McKellen, William Morgan Sheppard
Soundtrack by Tangerine Dream
Trailer: