Comics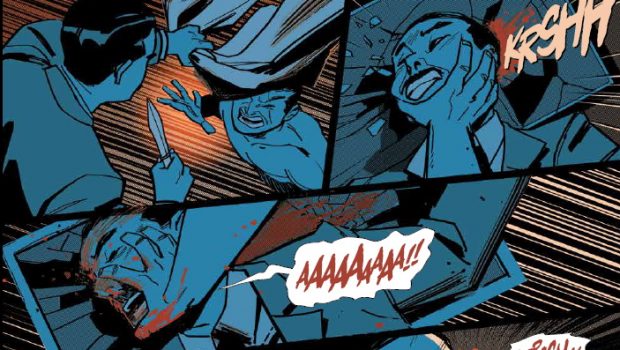 Published on September 27th, 2021 | by Tim Chuma
THE GOOD ASIAN Volume 1 Trade Paperback (2021) Review
Summary: An excellent expansion on the story. If you have not been getting the issues as they come out you can get this one to catch up on the story.
A collection of the Good Asian 1 to 4 with the continuing story of Chinese American cop Edison Hark called back to San Francisco to investigate the disappearance of his adoptive father's lover.
I had read the first one of the series and was waiting for the trade paperback so I could read more of the story. Having the other parts of the story does add to the story and introduces a lot more characters and settings.
While they are based on real places the names have been changed  and all these people are made up characters.
Everything that I said about the first issue still applies here but it does expand on some of the characters to give you more of their motivations over the course of the wider story. I did enjoy the part where one of the relatives of the person he helped to stop running away from the cops comes back for a confrontation and he says "free shot" also when he complains about combatants always kicking and not engaging in a proper fist fight.
There is more blood and sex scenes in the combined story so that would make this series more for the adult market. If you can have it in movies you should be able to have it in a graphic novel.
I would recommend getting this if you wanted to get all the stories for the first part of the story together and were not buying them as they come out. An excellent series so far and well worth a purchase.
Comic details:
Writer: Pornsak Pichetshote
Artists: Alexandre Tefenkgi, Lee Loughridge
Cover Artist: Dave Johnson
Publisher: Image Comics
Published: September 29, 2021
Advisory: Adult themes, violence, sex scenes
Genre: Crime/Thriller