PS4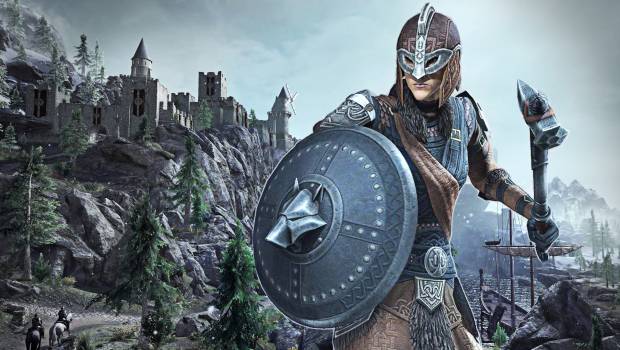 Published on June 17th, 2020 | by James Wright
The Elder Scrolls Online: Greymoor PS4 Review
Summary: Elder Scrolls Online: Greymoor adds another great expansion to this already vast MMORPG universe!
The Dark Heart of Skyrim beats from the depths in The Elder Scrolls Online: Greymoor. Explore the snow-swept region of Western Skyrim and face an ancient vampiric army as part of a year-long gothic adventure.
Welcome back to Elder Scrolls Online with the new Greymoor chapter as players venture to Western Skyrim were they face an ancient army called The Gray Host that is led by a nefarious Vampire Lord who threatens the very fabric of the world by creating powerful Harrowstorms that destroy the living. It's a classic story of good vs evil and a much needed expansion of this series.
Dubbed as the "dark heart" of Skyrim, these lands known as the Nords add a dangerous and exciting new area to the Elder Scrolls Online (ESO), including familiar locations for fans of Skyrim (The Elder Scrolls V: Skyrim) such as Morthal and the legendary Dragon Bridge. While some of the heroes of ESO join the players, you will also be joined by Fennorian, a vampire from Ravenwatch who rallies to your cause.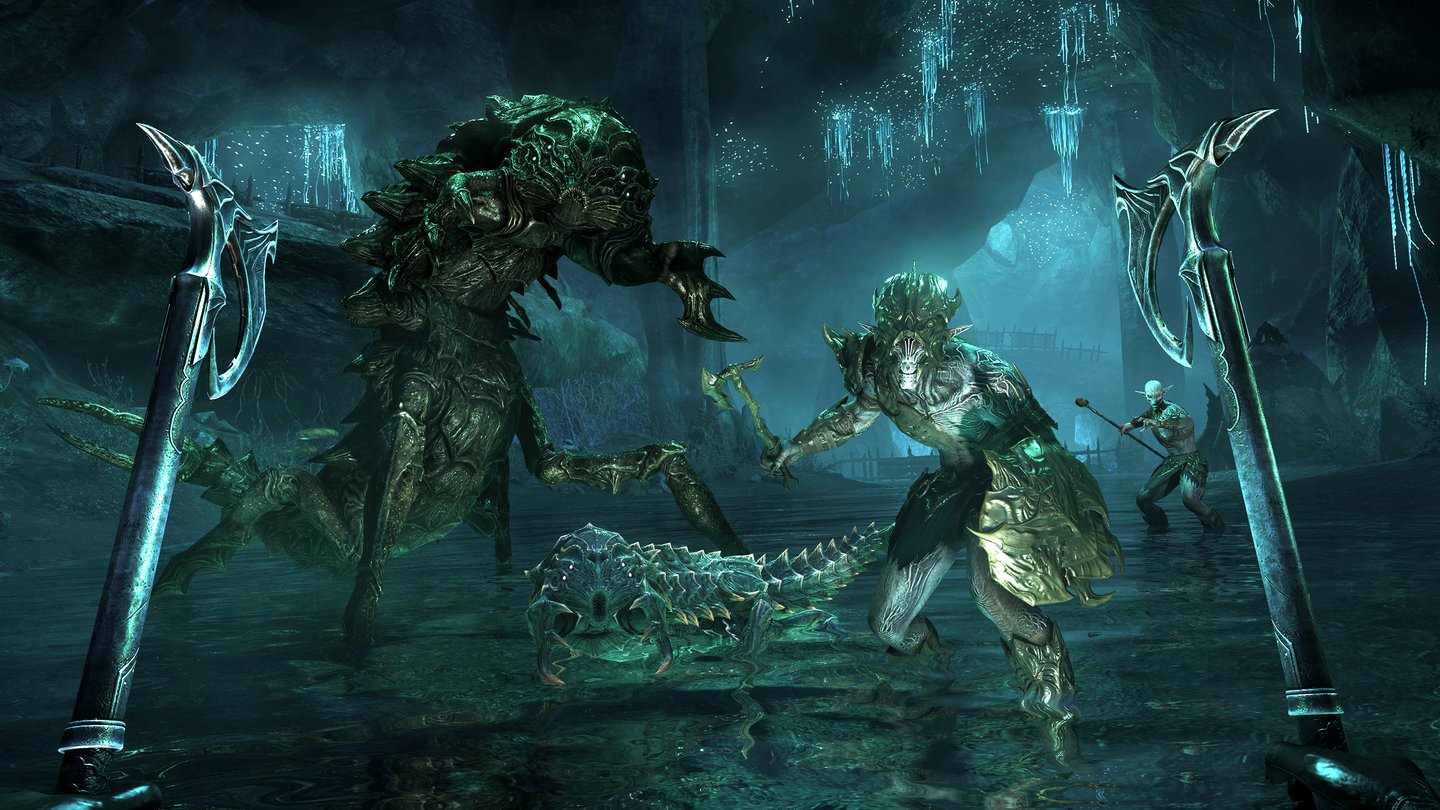 Additionally, there's plenty of multiplayer fun to be found in the game from trials to new bosses that must be completed with others. Another tweak to the system is the inclusion of the antiquities skill that adds a touch of archaeology to ESO as you search for ancient artifacts and who knows, you might even find some impressive gear along the way as well where you channel your very own Indiana Jones! The vampire skills have also received a slight makeover in order to make them more powerful, however there is a balance as well.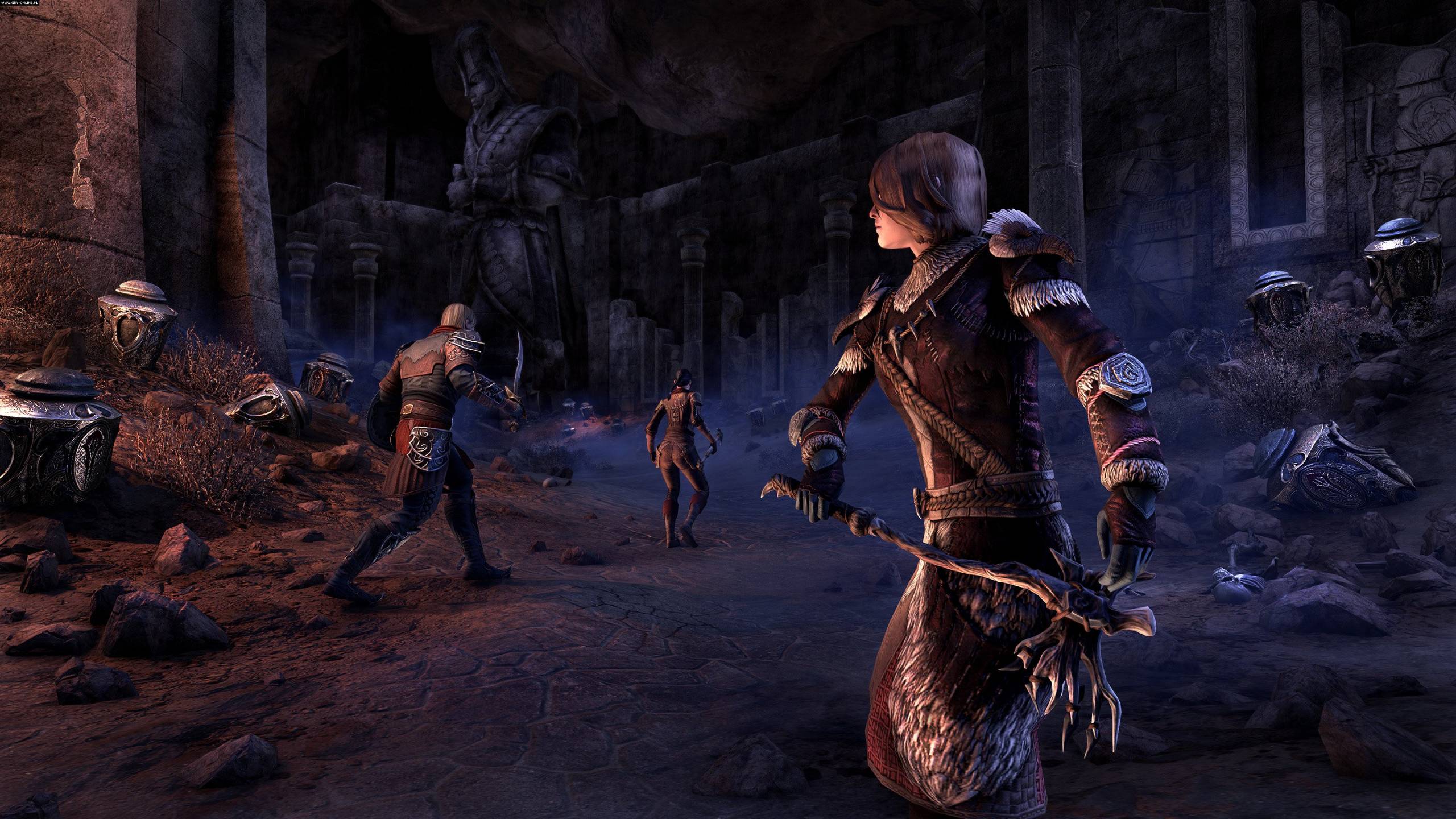 At its core, this latest expansion for ESO takes the excellent game mechanics from this franchise and creates a new area that is filled with new allies and foes with seven interesting and exciting chapters. While you can follow the main story that revolves around the Vampire Lord, there is a considerable amount of side quests which greatly increase your game time and after defeating the main villain, I really enjoyed interacting with the good vampires of Skyrim, including fighting some of the darker enemies like witches and werewolves or those crazy zombies running around like, well, madmen! Thankfully the story is presented well and helps draw you into this new expansion, especially if you're a fan of the series. Sure the villain is cliched and a little (yawn) but most villains generally are in this fantasy genre.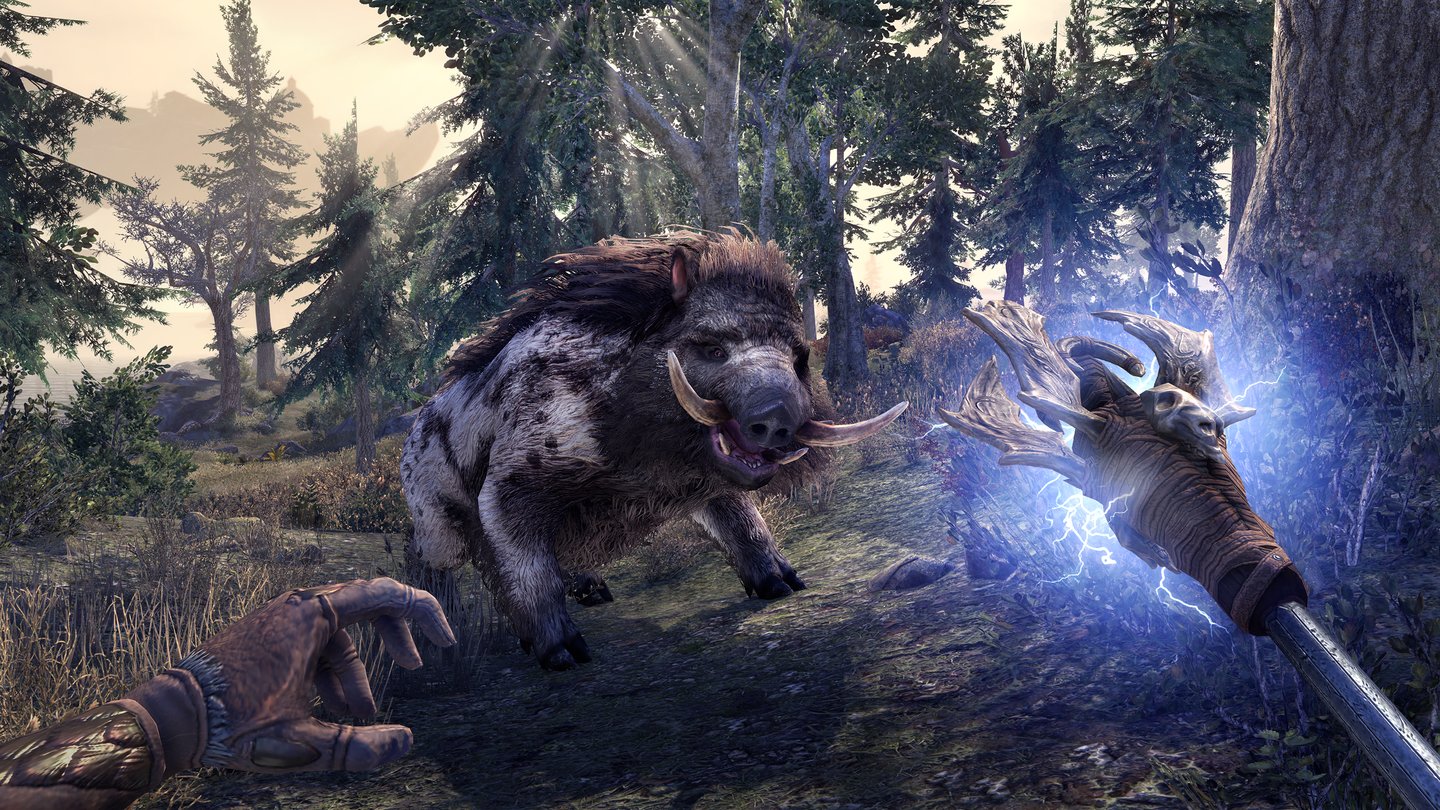 Graphically, this expansion looks fantastic on the PS4 and considering the age of the engine, it's still impressive to say the least, particularly its vast open worlds and the city of Solitude which looks spectacular. Then you have the area of Blackreach that has been infused with fantasy and Gothic influences. Audio is equally as good that really helps you get lost in the game, especially when matched with the great voice acting, particularly Jennifer Hale who plays the hero Lyris Titanborn and of course the cliched yet soothing soundtrack.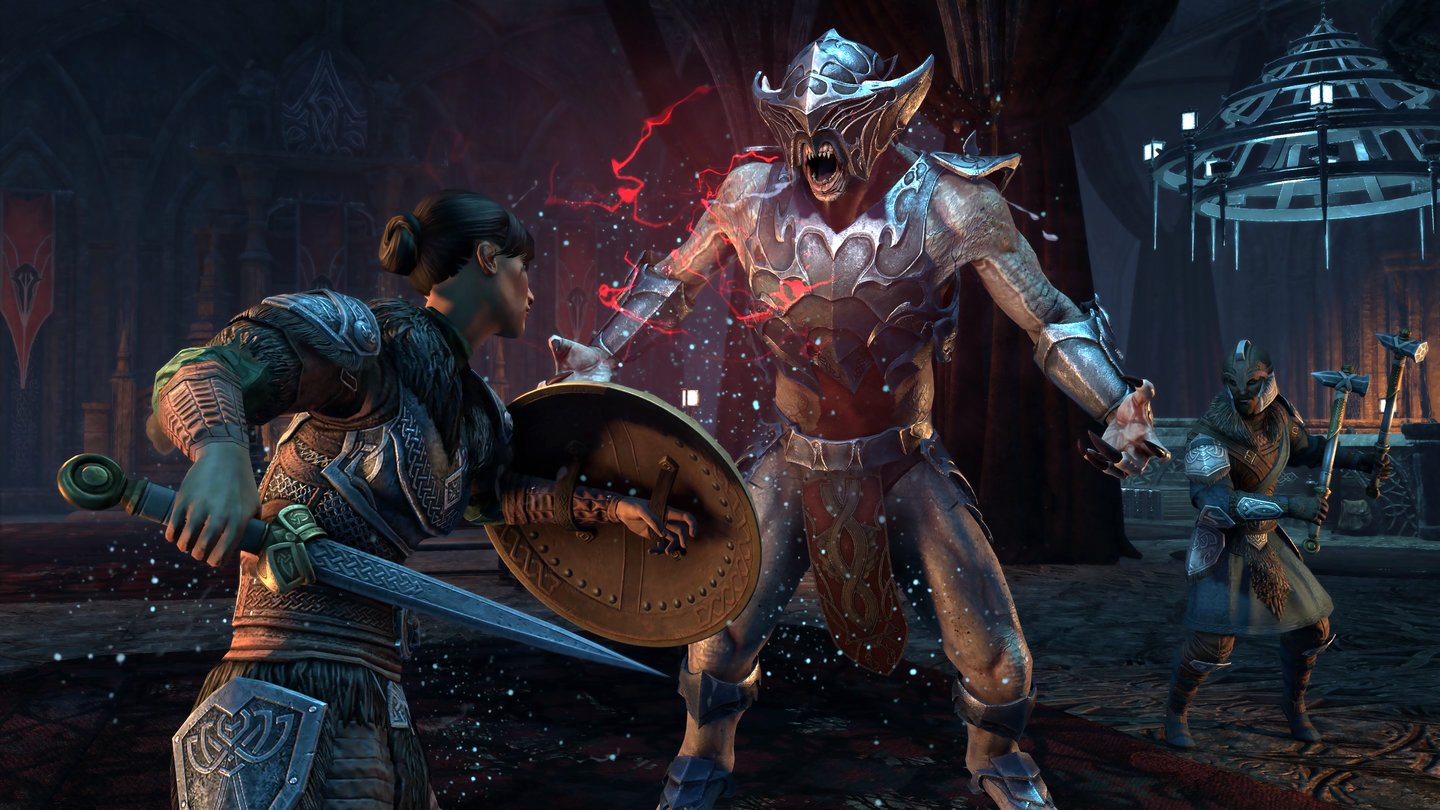 Final Thoughts?
If you're a fan of ESO, then the Elder Scrolls Online: Greymoor chapter will add a much needed area into this vast world that boasts some graphically impressive places that really makes you wonder at the marvel of Skyrim. While the main story is quite cliched, including the villain, there's still plenty to find, fight and do along the way with engaging NPC's, clever enemies and more exploration then you can poke a sword at. Furthermore, the main game may take you around 15 hours to complete but if you invest in additional exploration, you could easily double this time and then some!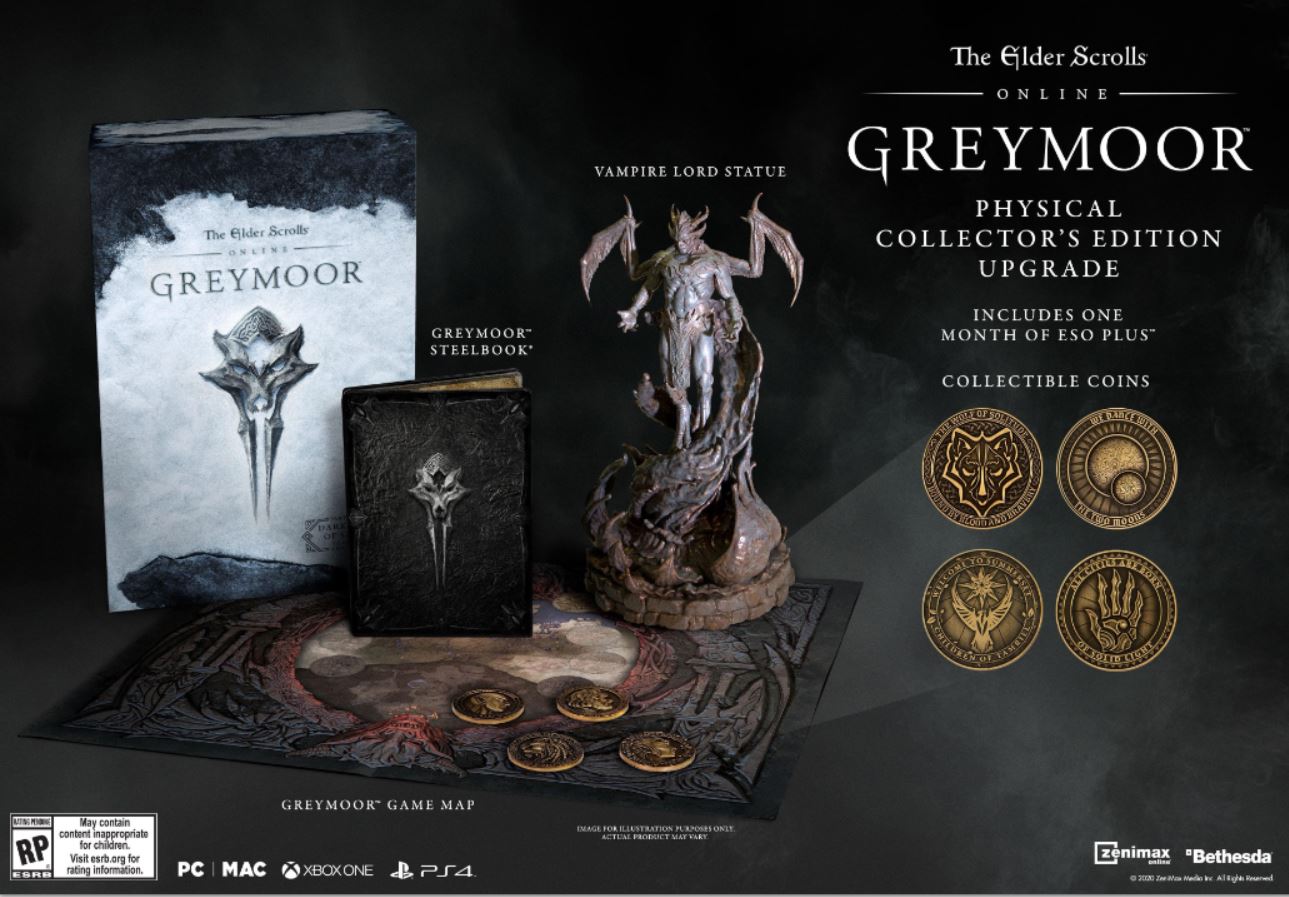 Lastly, there's a collector's edition of this game which features a wealth of both physical and virtual bonuses. The Vampire Lord Statue which comes in the collector's edition is to die for! The attention to detail on this statue is great and will definitely be your next statement piece! Needless to say, it's quite a well presented bundle and you also get the equally cool pet called the DeathHound.
Definitely one for fans!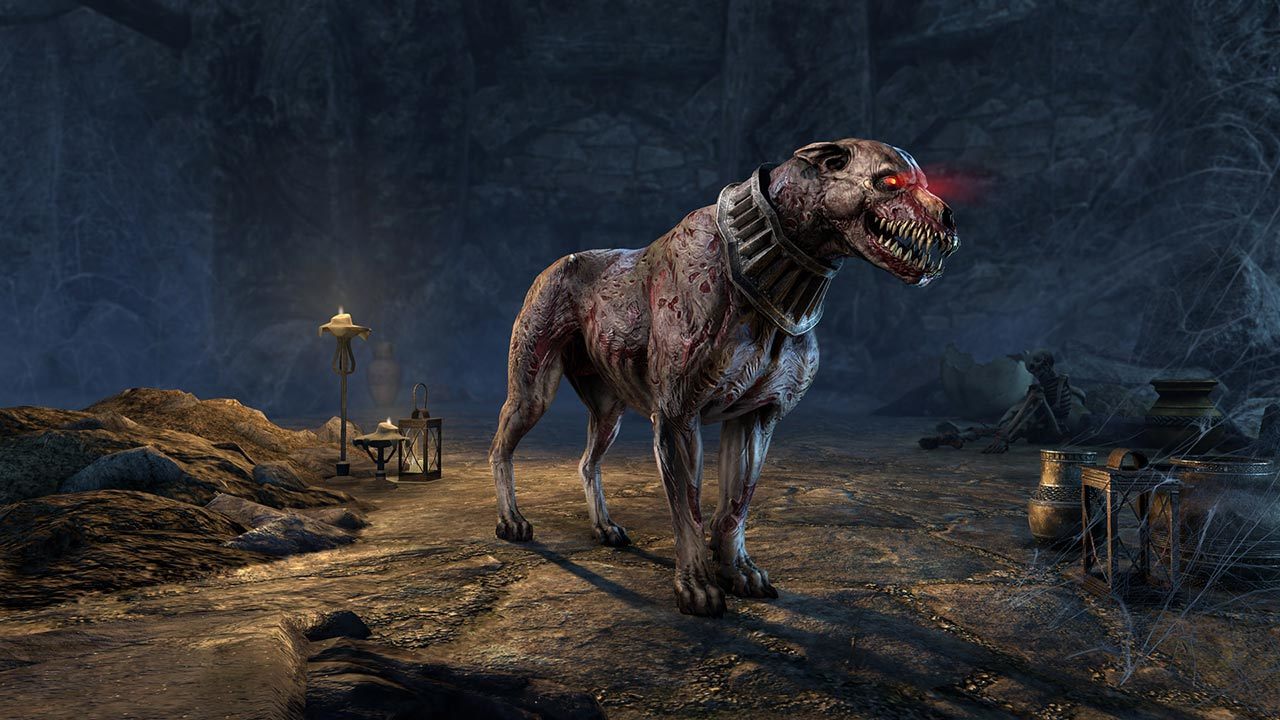 The Elder Scrolls Online: Greymoor Collector's Edition
Physical:
Vampire Lord Statue
Set of four Collector's Coins
Exclusive Steelbook
Map of Western Skyrim
One month ESO Plus
In-game digital content:
Exclusive Mount: Crypt Warden Death Hound
Exclusive Pet: Death Hound
Exclusive Skyrim Emote Pack
Exclusive Outfit Style: Sword Thane Outfit Style
Exclusive Memento: Orb of Magnus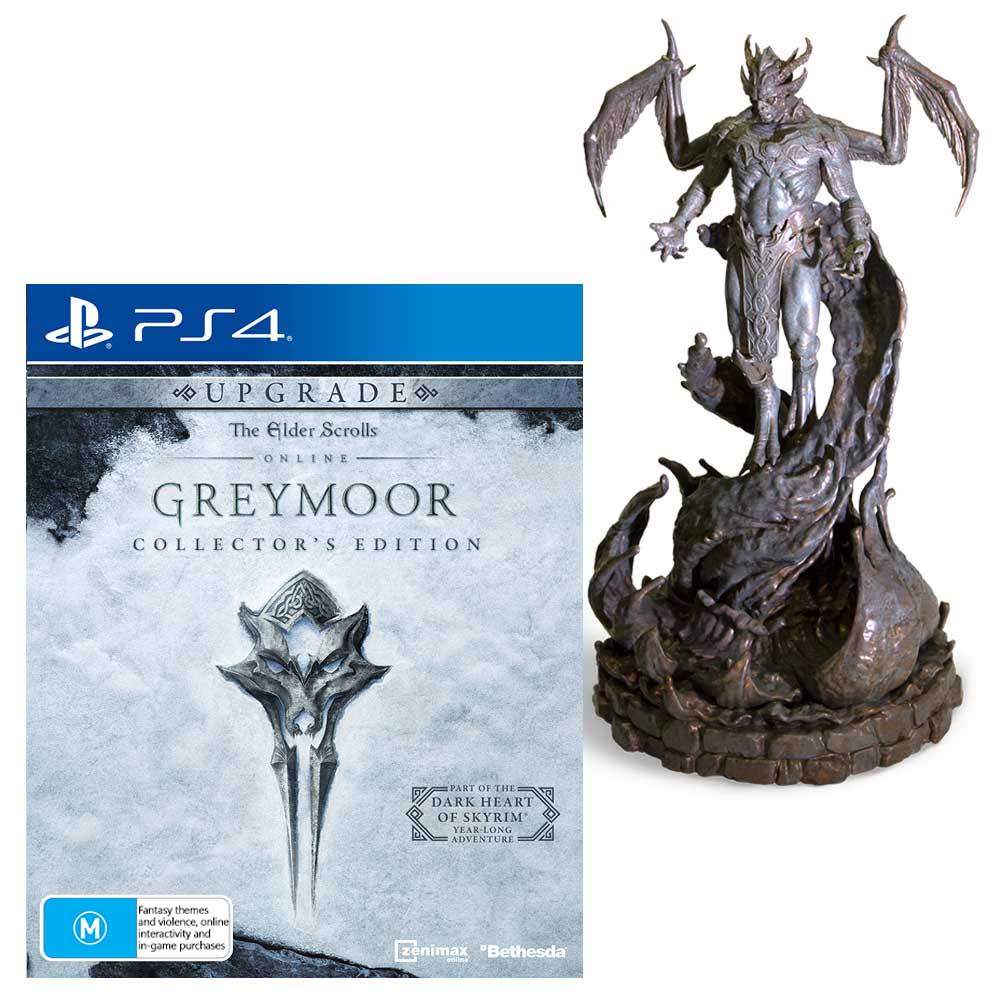 Features:
Part of a year-long gothic adventure – Stop a powerful Vampire Lord from enslaving Tamriel in the Dark Heart of Skyrim, a gothic tale of sinister secrets and deadly betrayals. The Elder Scrolls Online: Greymoor is the next stage in the epic story that begins with the Harrowstorm DLC and continues throughout the entire year.
Explore Western Skyrim – Venture through an iconic land, almost 1000 years before the events of The Elder Scrolls V: Skyrim. Traverse the frozen tundra and snowy mountains of the Nord homeland and delve into the perilous depths of long-forgotten Blackreach.
An ancient evil – Terrible monsters, led by a Vampire Lord, rise from the depths of Blackreach, intent on devouring souls to fuel their fiendish plans. As darkness consumes the land, Skyrim needs heroes to restore the light.
Discover Tamriel's history – Travel across Tamriel to recover lost artifacts with the new Antiquities System. Scry the location of ancient relics and excavate them to uncover Tamriel's hidden history and become a world-renown Archaeologist!
All-new adventures – Explore the land of the Nords and encounter a people as unique and stalwart as Skyrim itself! This all-new zone features a macabre main story, exciting side quests, terrifying world bosses, dangerous delves, and more.

A new trial: Kyne's Aegis – Defend the island bastion of Kyne's Aegis in a massive 12-player trial and protect the besieged villagers from invading Sea Giants. Battle hordes of monstrous raiders and three challenging bosses in this new PvE group challenge.
New world events: Harrowstorms – Supernatural Harrowstorms plague Western Skyrim, draining the life energy of anyone caught within and transforming them into ravenous monsters or mindless zombies. Band together and shut down these world events before the very soul of Skyrim is lost.
New rewards: Skyrim's Bounty – Earn, unlock, and loot a massive selection of new and unique rewards found within the snow-swept region of Western Skyrim, including six armour sets, tons of collectables, Achievements, items, and more!