Blu-ray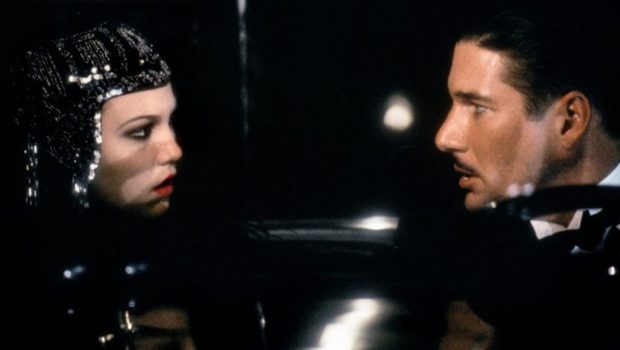 Published on October 10th, 2018 | by Natalie Salvo
The Cotton Club Blu-ray Review
Summary: A pedigree cast and crew and an interesting enough story are not enough to save this ambitious film. It may be all that jazz but this one is ultimately a sprawling mess.
There are some things that are greater than the sum of their parts. And then there's "The Cotton Club." Francis Ford Coppola's 1984 film boasts an amazing pedigree and the idea for the plot wasn't a bad one. But this film tries to tackle too much and in doing so, becomes little more than a sprawling mess.
This film was marred with issues in its production from the start. Robert Evans was earmarked to direct, but he would turn this over to Coppola. The latter did what he could to salvage things but this wasn't enough. There is a claim that there was some 200,000 feet of extra footage left on the cutting room floor. There is no evidence to support that claim in this current Blu-ray release, because the only special feature is a single trailer for the film.
A young and charismatic Richard Gere stars as Dixie Dwyer. He is a musician and artist who falls in with the mob after saving the life of gangster, Dutch Schultz (James Remar). Gere plays his own coronet solos but his acting performance is quite understated and flat, despite his playing such a central role. Dwyer is tasked with minding the Dutchman's mistress (a very young and green, Diane Lane). No surprises that these two fall in love in such impossible circumstances. The pair also have ambitions that extend beyond their mob lives.
The film's namesake provides the setting. The Cotton Club was a famous nightclub in Harlem. The story takes place throughout the roaring twenties and the great depression amidst: bootlegging, violence and segregation. While the club featured African-American artists on the stage, these individuals were unable to enter as patrons of this establishment.
One of the secondary plots involves a tap dancer named Sandman Williams (Gregory Hines) and his brother Clay (Maurice Hines). The pair perform well-choreographed and energetic numbers in the club. Sandman also falls in love with an African-American artist named Lila-Rosa (Lonette McKee) who dances up a storm. Lila-Rose has a lighter skin tone and attempts to pass herself off as white in order to break into the Broadway scene. There are some interesting ideas tackled here but they are not fully developed – or they don't get the chance to – because there are too many other things stuffed into this film.
Nicholas Cage plays Dixie's brother, Vincent, a violent and crazed man. He has ambitions to climb up the mob ladder and does so with varying degrees of success. Laurence Fishburne plays a Harlem gangster while Bob Hoskins is the Cotton Club's owner. "Dirty Dancing's" Jennifer Grey appears as Vincent's wife in a couple of scenes and musician, Tom Waits also has a cameo.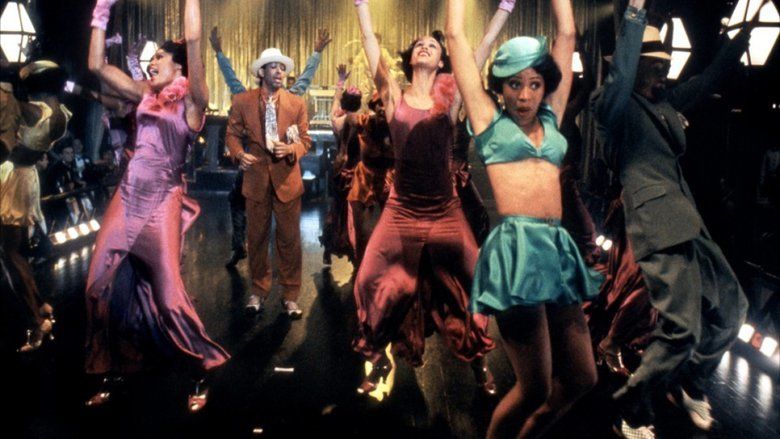 This film is lavish and beautifully-shot but there was room for this video to be restored. The costumes and settings feel authentic to the flapper and art deco styles. The problem here rests with the narrative. The script by William Kennedy and Coppola along with "Godfather" author Mario Puzo is all-over-the-shop. It cannot decide whether it wasn't to be a drama, comedy or romance. The cast of thousands means there isn't much in the way of character development. Some of the plots dangle with the kind of loose threads that would make a tailor scream. It makes the story feel quite dissatisfying, regardless of how pretty everything may be.
"The Cotton Club" is an ambitious film that tries too hard to cover all that jazz and does so with varied results. The end product is an uneven story that has its moments, but for the most part is superficial and unsatisfying. While someone like Baz Luhrmann would appreciate the production values and the nostalgic style offered here; this exuberant film is seriously lacking in substance.
Director – Francis Ford Coppola
Actors – Richard Gere, Gregory Hines, Diane Lane, Bob Hoskins, James Remar, Nicolas Cage, Laurence Fishburne
Film Genre – Drama
Label – Umbrella Entertainment
Audio – English (Dolby Digital 2.0 mono)
Subtitles – English for the hearing impaired/French/German/Italian/Spanish
Running Time – 129
Aspect ratio – 1.78:1
Region Coding – B (Blu-Ray)
TV Standard – HD
Rating – M
Consumer Advice – Medium level violence, medium level coarse language
Year of Release – 1984
Primary Format – Movies/TV – Blu-Ray