Films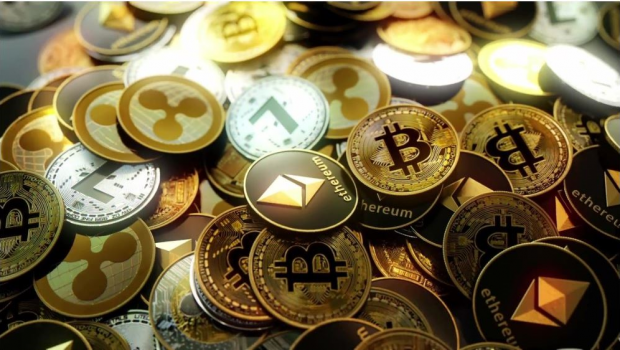 Published on May 30th, 2022 | by Natalie Salvo
The Bitcoin Field Guide Film Review
Summary: A documentary about bitcoin and blockchain including the implications for traditional banking systems. A smart documentary about complicated subject matter.
Bitcoins and blockchain technologies are complicated topics. So it's great to see documentary like "The Bitcoin Field Guide" educating viewers on the topic. While the filmmakers are clear at this film is not intended to provide financial advice, it succeeds in informing people about the history and developments in digital finance.
Darcy Weir directs this film which he has co-written along with Ryan LaPlante. They interview some different individuals from across the technology industry. This includes contributors who are crypto influencers and specialists, as well as founders and entrepreneurs of FinTech start-ups.
This film offers a balanced view on the topic. There are scenes with the likes of Warren Buffett calling bitcoin 'rat poison.' Fellow businessman, Charlie Munger is also critical. But those offering an alternative view include Jamie Dimon, CEO of JP Morgan, who credits bitcoin with facilitating large business deals. He also notes the growing number of transactions in this decentralised digital economy.
The contributors talk also about the potential for this technology into the future. There is the very real possibility for assets to be exchanged, loans to be facilitated, and deposits to occur in an environment that does not include the big banks. This has some huge implications for the current banking world.
An argument for the affirmative is that by taking place in an open ledger, this places more control in the hands of users. It also argues that bitcoin is supposedly safer than the fiat currencies (y'know the legal tender backed by governments). We'll leave you to form your own opinions but suffice to say this is fascinating stuff with great potential to disrupt the world economy.
The documentary is divided into a series of different chapters. These are almost like vignettes where the viewer learns about different types of bitcoin and supporting technologies from the professionals' mouths. Various graphics are used throughout and while these aren't big budget ones, they do help drive the story.
"The Bitcoin Field Guide" is a timely film and deep dive into digital currency. It walks viewers through the mechanics at a comfortable speed by offering up adequate context about its history and developments. At the end of the day, it is clear that people have both made and lost money in this environment. But one thing you cannot deny is that this documentary is a smartly coined one about a complex and exciting topic.