XBox One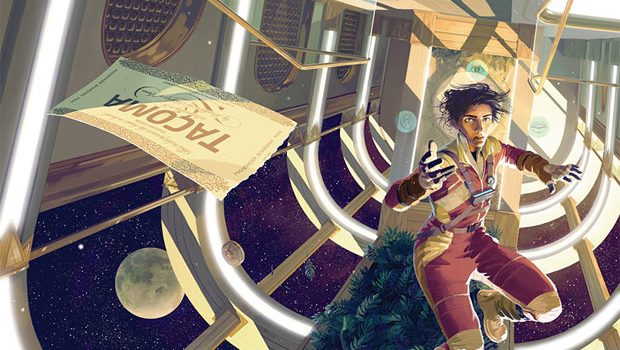 Published on August 13th, 2017 | by Tony Smith
Tacoma Xbox One Review
Summary: Tacoma is a very haunting experience on the Xbox One
Tacoma is not your standard first person shooter but one that is nonetheless as engaging as you explore a mystery on board the abandoned Lunar Transfer Station Tacoma. In the game, you play Amy Ferrier, a contracted AI Communications Specialist who has been sent to retrieve the AI information from this station in order to complete their investigation of what went wrong. However as you investigate, you learn the story of the other astronauts and their doomed story as you explore this now very lonely space station.
So as you explore the Tacoma, you need to access computers and sort through the belongings of these astronauts which at times feels like an invasion of their privacy in order to gain a bigger picture on what happened. Given that, the story of Tacoma is very well-written and although you can complete the game in just one or two sittings, it makes it a very intimate experience as a result. Furthermore, it's very interesting piecing together the story of what started as a normal day for these astronauts and how it turned into something much more nefarious.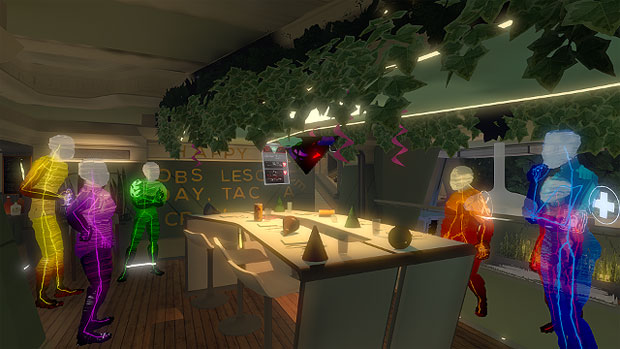 What makes Tacoma even more appealing are the in-game augmented reality (AR) holograms of recordings that puts an element of realism into the story and allows you to watch the story unfold as an observer with no methods to intervene. The gameplay is also quite refreshing because there's no killer xenomorph hiding in the shadows or some otherworldly entity waiting to take your sci-fi soul. With that said, you can interact with quite a few elements on board the Tacoma that helps with the overall realism of this XBox One title.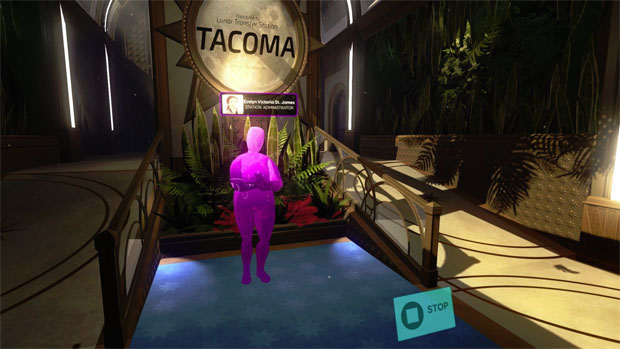 Another interesting element of the game is that there are some parallels to the story 1984 and even the Truman Show as the crew of the Tacoma are observed by the AI of their corporation 24×7 which furthers the experience. Needless to say, these scenes can be quite powerful at times and even the subtle moments of everyday living, including their personal secrets and relationships is really fleshed out. However when their fate is on the line, it makes the story even more gripping but also relays a sense of dread and helplessness for the gamer.
So while you scour through computer logs, read emails and find passcodes to get a bigger picture, it does lend itself well to the story, particularly exploring the characters who all have their own unique personalities, nuisances and dreams. Sure the world is relatively static but how you explore or watch these AR recordings is all up to the player and to help with the mystery, some of these recordings have becoming corrupted due to the course of events. It's also interesting seeing the AI perspective on the situation with ODIN, although I wish this was explored a little more.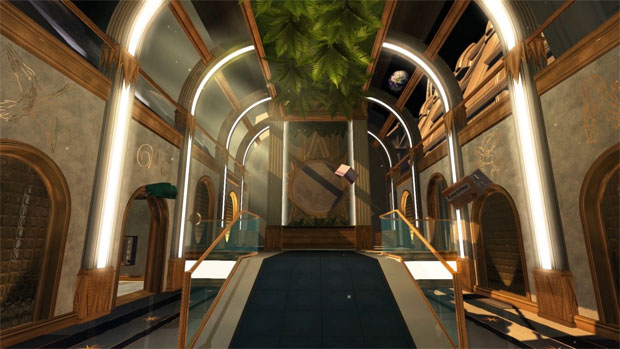 Additionally, there's some fun level design to be found in Tacoma and the developers have successfully recreated a variety of different segments to this space station from crew quarters to an ecological garden in space and even a basketball area plus some fun zero gravity moments. It's definitely quite a clever use of this engine that compliments the mystery.
Graphics/Audio
Graphically, Tacoma is contemporary and although it may lack the finesse of some of the bigger blockbuster games, it definitely suits the premise well. There's some good level design and variety on board the Tacoma, even with some of the more claustrophobic areas. Complementing the graphics are the voice actors who really capture the emotions and tribulations of the crew of Tacoma. All in all, it's a well presented title on the Xbox One.
Final Thoughts?
By the end of the game, I felt like I knew these crew members quite intimately which I'm guessing is part of the charm of Tacoma. Like us, these people are flawed individuals and given your involvement as an observer, it almost feels like a psychological experiment. On that note, Tacoma developer Fullbright should be commended on creating a very original game and given they were responsible for Gone Home, it's great to see them using this premise and adding another layer of complexity with some very clever story telling.
Game Details
Title: Tacoma
Developer: Fullbright
Publisher: Microsoft
Genre: Adventure
Release Date: 2 August 2017