Switch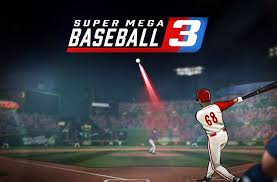 Published on May 25th, 2020 | by Paul Stuart
Super Mega Baseball 3 Switch Review
Summary: An already solid baseball title is now a great one.
4.3
Third time's a winner
If you're a baseball fan who's never heard of or played Super Mega Baseball, shame on you. It's arguably the most playable hardball game available, a sneaky good combination of arcade and simulation backed by rich gameplay depth and highest fun factor.
Thus and despite my affinity for MLB The Show on the PlayStation 4, I surprisingly keep coming back to Super Mega Baseball as my baseball game of choice. Not only does the series fail to take itself too seriously, it offers an amazingly plethora of modes via tightest gameplay. No, it will never compare to The Show in presentation, but it is arguably a much better playing title.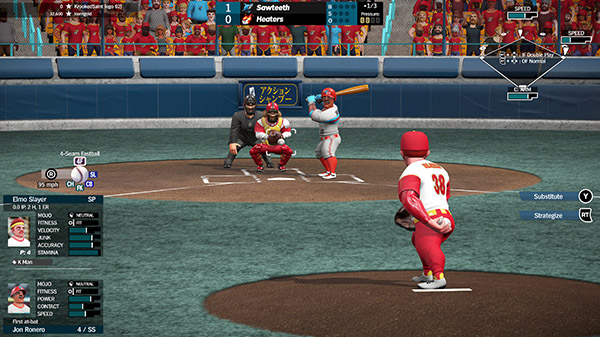 The discrepancy between these two titles, however, just a got whole lot smaller with Super Mega Baseball 3. In every way, shape and form, developer Metalhead Software improved an all already pretty solid Super Mega Baseball 2. This latest iteration looks and sounds terrific, with much sharper player models, ballparks and menus. Let alone deeper franchise and season options to explore, nested in tighter simulation, mathematical engines, and now mixed in with personality-based variables (depending on player). Also noticeable are the little touches. Nicer player and now team cards, individual player skill bonuses and situational traits, and a pitching and hitting system buoyed by improved physics and reflective of actual game situationsb. Finally, new 'reminders' on what buttons to press in particular situations are terrific.
As a long-time player of Super Mega Baseball, most noticeable is the long overdue introduction of a pickoff move plus a massive overhaul of stealing mechanics. Both add considerable strategic utility to the game, as player speed a core component of team selection and execution. I'm also a huge fan of the now wild pitches and passed balls, which – in turn – make games feel fresher.
Everything that was good is now great. Fielders move and react more realistically to airborne and ground balls. Pitchers get rewarded or punished for missing spots and/or overthrowing. Defensive throwing mechanics (based on an improved accuracy meter) are spot-on. Batters now truly can cover a strike zone, keep counts alive. I honestly found little areas of gameplay improvement, in exception to a 'Road to the Show' mode and/or play card systems so popular in The Show.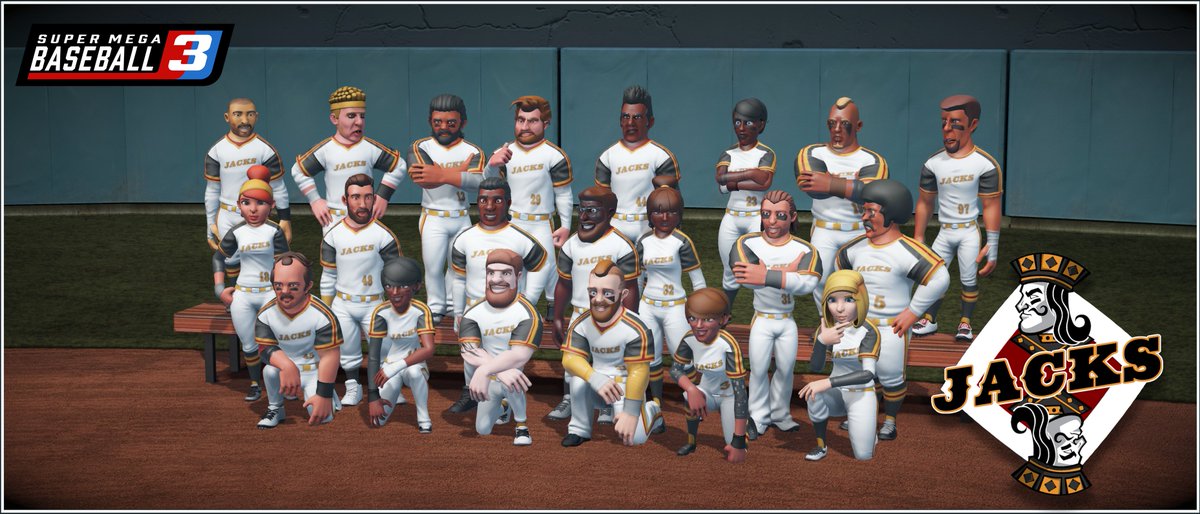 For those new to Super Mega Baseball, it still may not be for everyone. There are only a limited numbers of teams available, and rosters – while rich – are not robust. Each team (in exception to the intentionally balanced one) is comprised of players conducive to a stated play style (e.g. power, contact, speed, starting pitching, relief pitching, fielding). Also, it leans toward comic versus realism in appearance, as players literal caricatures. Teams are filled with men and women of all shapes, sizes and ethnicities, and with clever names to match.
Related, statistics are present…and tracked…but are anything but sabermetrics friendly. Don't expect trends to predict into anything. A pitcher will implode seemingly out of nowhere, and Super Mega Baseball's ego (difficulty) system is useful but not consistent. Similarly, home runs seem random more than pitcher/batter strategy based. Amazing catches – while derived from player traits – are a product of button press timing. Super Mega Baseball 3 aspires toward an 'anything can happen at any time' versus rewarding for managerial or player decision making. This may work for some, other will loathe it.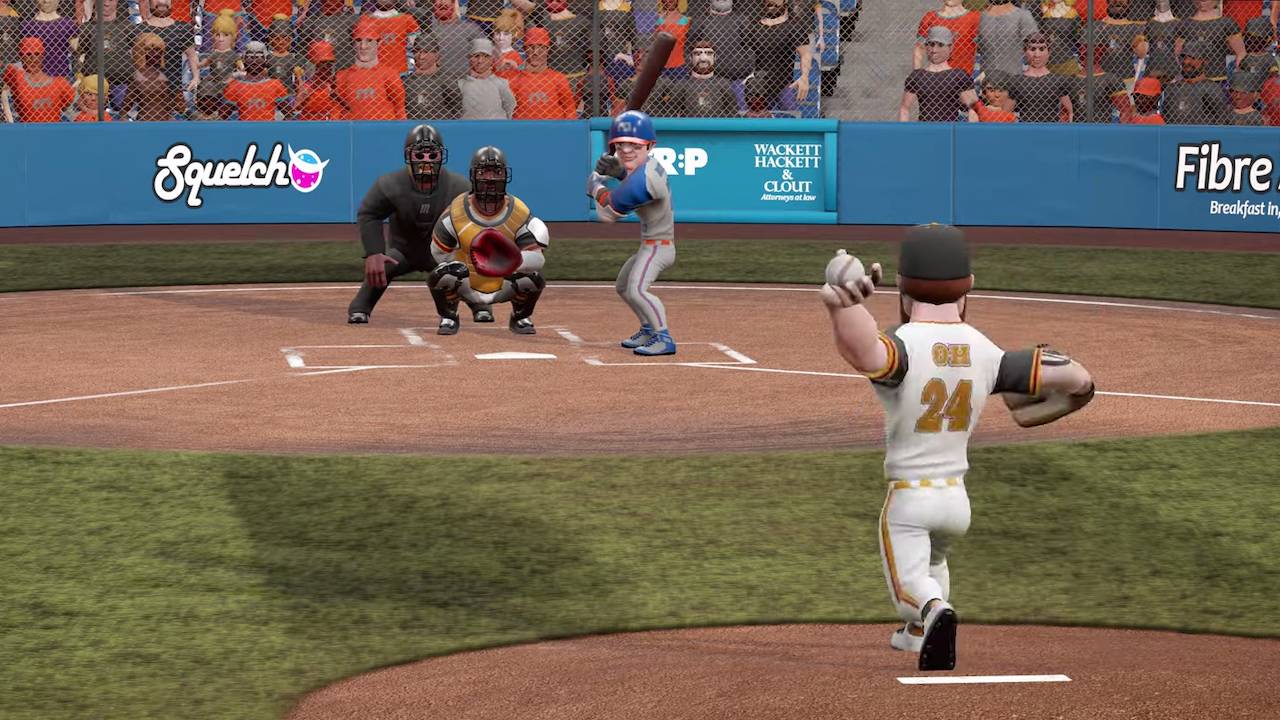 Lastly, what you see is what you get. Being fictional, there are no regular updates to rosters and/or incentives to keep the game 'live.' The only real option is to try another mode or team. I confess to losing interest with prior Super Mega Baseball offerings a few months in, for this reason. But damn, it's a great game of hardball along the way
Final Thoughts
If you're a Switch owner with a passing interest in baseball, Super Mega Baseball 3 is a must buy. One of the best independent titles to date on the platform – and arguably the best indy sports title, period –  it does everything its predecessors did…only better.