Films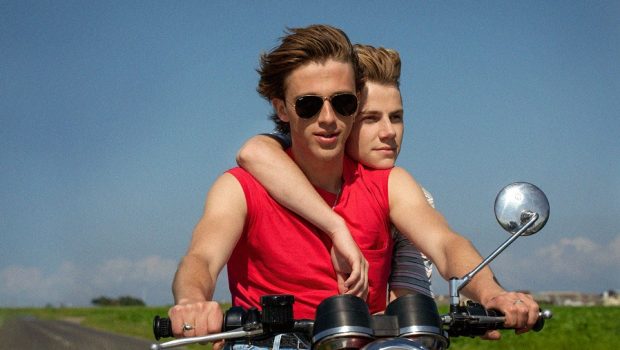 Published on March 5th, 2021 | by Natalie Salvo
Summer of '85 French Film Review
Summary: A love story, mystery and black comedy this film tries to tackle too many different textures. It is a veritable soup- pretty to watch but ultimately lacking emotional punch.
It is easy to see why "Summer of '85" is being compared to "Call Me by Your Name." Both films are luminescent dramas about a first love. They both star a teenager who is romanced by a man. The similarities are there to be sure, but "Summer of '85: doesn't quite reach those same heights because it gets a bit too bogged down in different tones and plotlines.
François Ozon, the famed French director helms this film, which boasts an excellent 80s pop soundtrack. Songs by The Cure, Bananarama and Rod Stewart work well in a narrative set in Normandy in the eighties. The cinematography is warm and a little grainy. It all serves as an evocative reminder of summer and that particular time period. The film itself is a French-language adaptation of a novel by British writer, Aidan Chamber.
Félix Lefebvre stars as 16-year-old Alexis. He is introduced to the viewer early on in handcuffs. He admits that he caused a death and then proceeds to tell us what happened. At times this can feel like a cautionary story about not rushing into love, even though young love can be quite seductive.
One day, Alexis capsizes a boat. This event could have been tragic but instead provides the catalyst for his meeting David (Benjamin Voisin), a charming young man and free spirit. David brings Alexis home to his quirky mother (Valeria Bruni Tedeschi) who takes care of Alexis. She also encourages a friendship between the two boys. Sparks fly and this relationship grows into something more than that.
The story moves along with a series of sensitive flashbacks. Alexis and David fall passionately in love. It's a shame that the chemistry between the two leads is nice but not as smouldering as Timothée Chalamet and Armie Hammer in "Call Me by Your Name." Alexis serves as the film's narrator, relaying the different episodes in this film. This is fine but it does occasionally place a wall up with the audience.
In terms of tone, the mood in this film does tend to shift and jump around. In some scenes it is quite dramatic and sensual. The proceedings play out here like a boy meets boy love story. But there is also an element of the absurd when Alexis dons a dress and goes to the morgue with Kate (a sweet, Philippine Velge). It's a bizarre turn of events with a girl who had proved one point in the boys' love triangle just minutes earlier. As a viewer you are left wondering whether Ozon wanted this to be a mysterious noir that revealed details about David's death, a black comedy or a sensual love story. It really could have been any of these things.
"Summer of '85" is a pleasant and warm film. What could have been a nuanced and highly emotive story gets a little lost in translation. Viewers will enjoy the sumptuous visuals including the breezy beach scenes and the handsome male leads, and the result is quite wistful. This summer had a lot of things happening in it but ultimately it was not an unforgettable one.