Films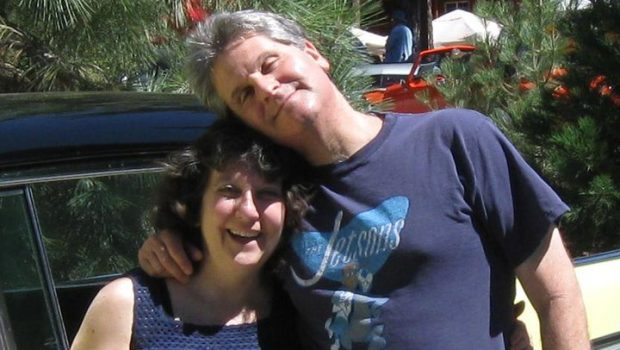 Published on May 1st, 2022 | by Natalie Salvo
Stu's Show Film Review
Summary: This is one quirky and utterly charming documentary about TV's ultimate fan and his partner. Fans of the golden age of Hollywood will enjoy this insider's look from someone who was in the front row.
Stu Shostak knows there's no business like show business. This TV archivist and historian has been working in Tinseltown since offering tickets to live tapings and playing the warm-up guy. His love of TV is infectious, as the documentary "Stu's Show" proves. The film is warm and bubbly look at love, loss and a lady named Lucy.
This film from CJ Wallis has two major narrative arcs. The first is a nostalgic look at classic TV by one of the medium's biggest fans. Shostak has many feathers to his cap, as he is also known as a podcaster. He interviews his famous friends from the golden age of TV and waxes lyrical about his love of old programs like "I Love Lucy" and "The Flintstones." In some ways this is like an answer to "I Used to be Normal: A Boyband Fangirl Story" for TV's Golden Age.
The other part of this story is about Shostak's own leading lady, Jeanine Kasun, and she also loves television. She had a brain aneurism and Shostak was a protective partner who railed against the failings of the US healthcare system. It is quite a different change in tact and yet it somehow all comes together and works. Shostak and Kasun prove that they have had one rich and intriguing life, even if they aren't household names.
No surprises that this film has cameos from those famous TV stars the couple admire. In a way this documentary becomes like a Lucille Ball documentary, as Shostak reminisces about working for he during her twilight years. These scenes should appeal to fans of her show and the other programs by contributors like "The Munsters," "The Mod Squad" and "The Facts of Life," etc.
In the doom and gloom of a post Covid-world "Stu's show" is like a technicolour burst of life and an enthusiastic love letter to pop culture. The stories are interesting and you will sit there wishing you were friends with these delightful souls. "Stu's Show" may have some dark elements at times but ultimately this is a fun look at TV's ultimate fan. "Stu's show" proves life can be rich and fun, if you remain true to your authentic self and find your people.