PS4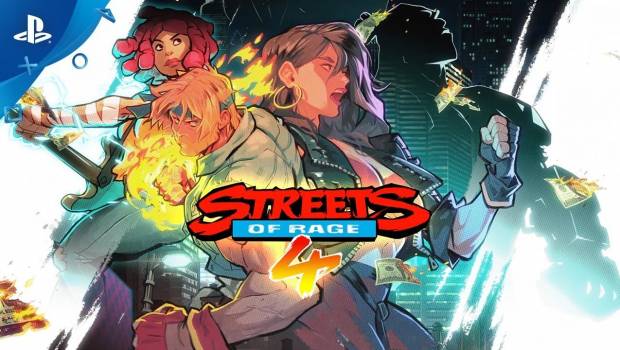 Published on May 11th, 2020 | by Marcel Deer
Streets of Rage 4 PS4 Review
Summary: Iconic retro beat-em-up gets the well-polished sequel it deserves.
For somebody that remembers waiting patiently in line for one of the first copies of Streets of Rage 3, 26 years has been a long wait.
Was it worth it? 100%! The developers have completely revamped the SoR franchise, with new characters, a fantastic soundtrack, and the thrilling beat-em-up dynamics that gave the original trilogy a place in gaming history.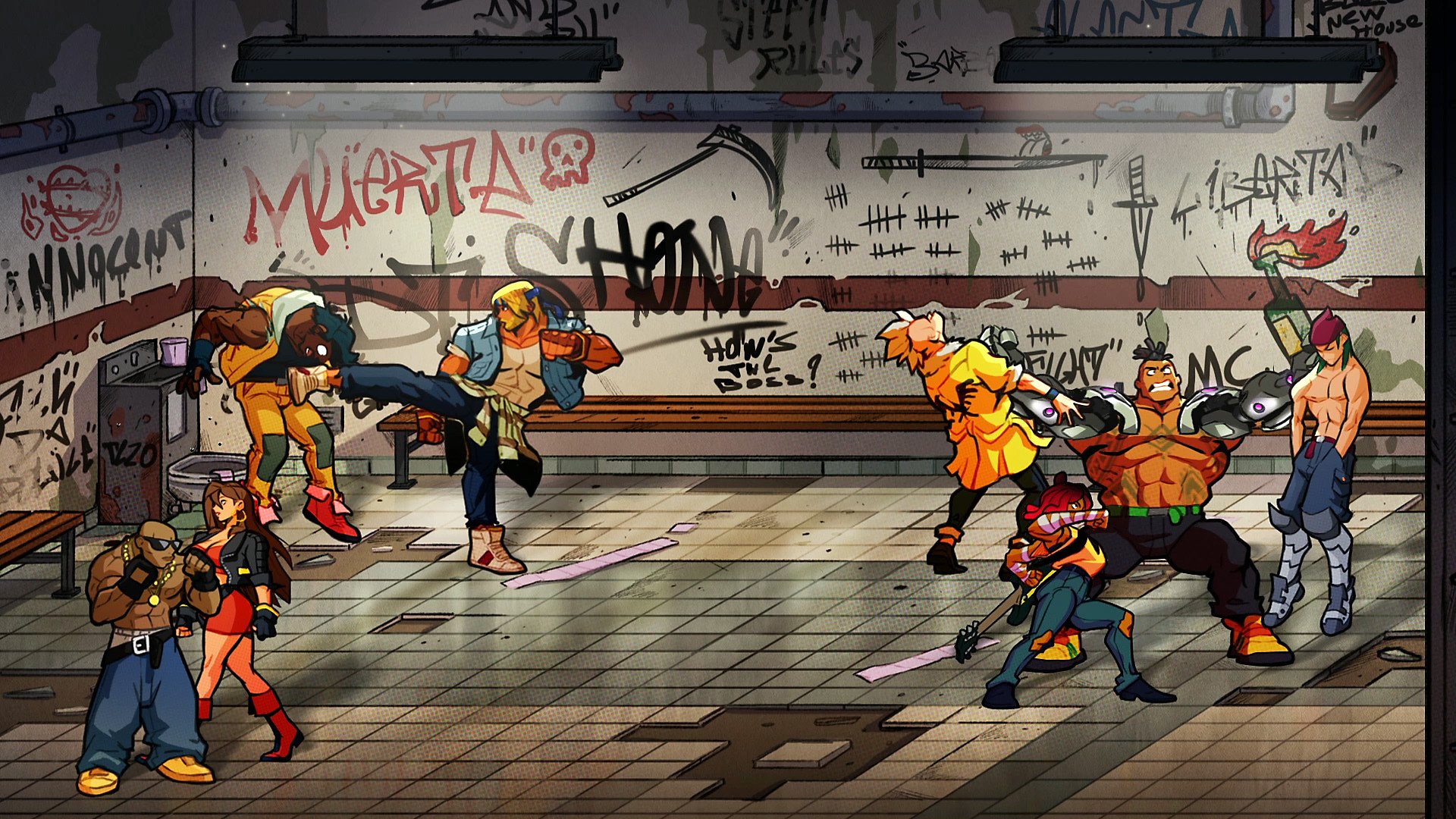 Of course, the challenge of pleasing old-timers like me, alongside new audiences brought up on next-gen consoles must be difficult when resurrecting a classic title. SoR4 executes this resurrection perfectly, combining all the elements from previous titles with dazzling graphics, sharp gameplay, and a soundtrack that gets your heart thumping as you progress through the game's 12 stages.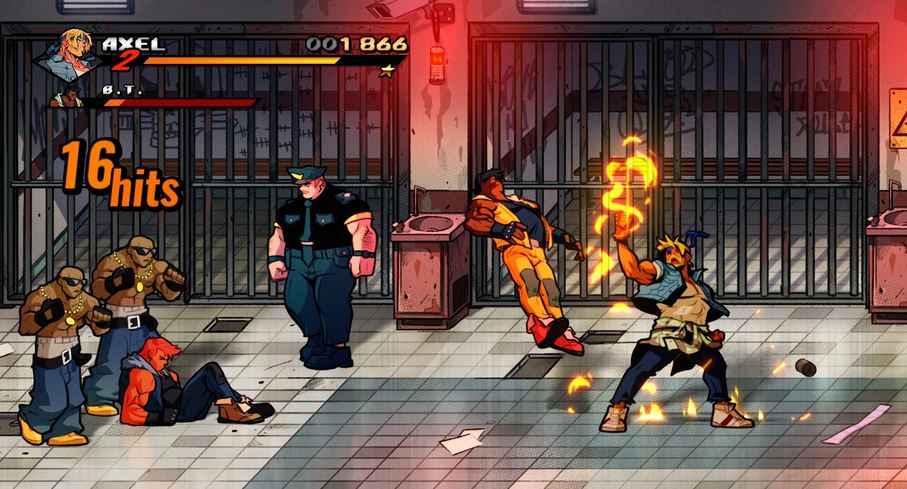 Streets of Rage 4 brings back fan favourites Axel and Blaze while introducing two new playable characters to the game. There's Cherry, a rock chick with swift moves and deadly guitar riffs, and Floyd, a metal fisted cyborg who packs a serious steel punch. As the game progresses, you'll encounter dozens of characters from the original trilogy, alongside some new faces, challenging bosses, and fantastic locations.
Play through Chinatown, the police precinct, the top of a moving train, and nine more stages until you meet the crew's nemesis in the final battle. The combat is fun, and you'll spend hours frustratingly trying to increase your combat score. Then there are the weapons! Along the way, you can pick up and damage enemies with an impressive arsenal including wine bottles, golden turkeys, grenades, samurai swords, lances, knives, and more.
Not forgetting the rare 'stars' that drop roughly 1-2 times per stage. These can be used to activate deadly power-ups, and are worth saving up for the boss fights at the end of each stage. The bosses are great fun, ranging from slick muscle men surrounded by motorcycles to psychotic RPG-launching, gun-toting femme-Fatales, there's a challenge around every corner.
You can also smash up phone boxes, cars, motorcycles, tables, chairs, pool tables, and a host of other props, uncovering HP and Cash essentials.
The levels are relatively short, with the overall game lasting around 4 hours in total, which is the only frustrating thing for me about this title! Priced at $37.95, I would have liked more gameplay to justify spending this much cash. That said, there's an online Co-Op feature that offers you and up to four local teammates or two players online. It's a perfect excuse to go and smash through the city with friends.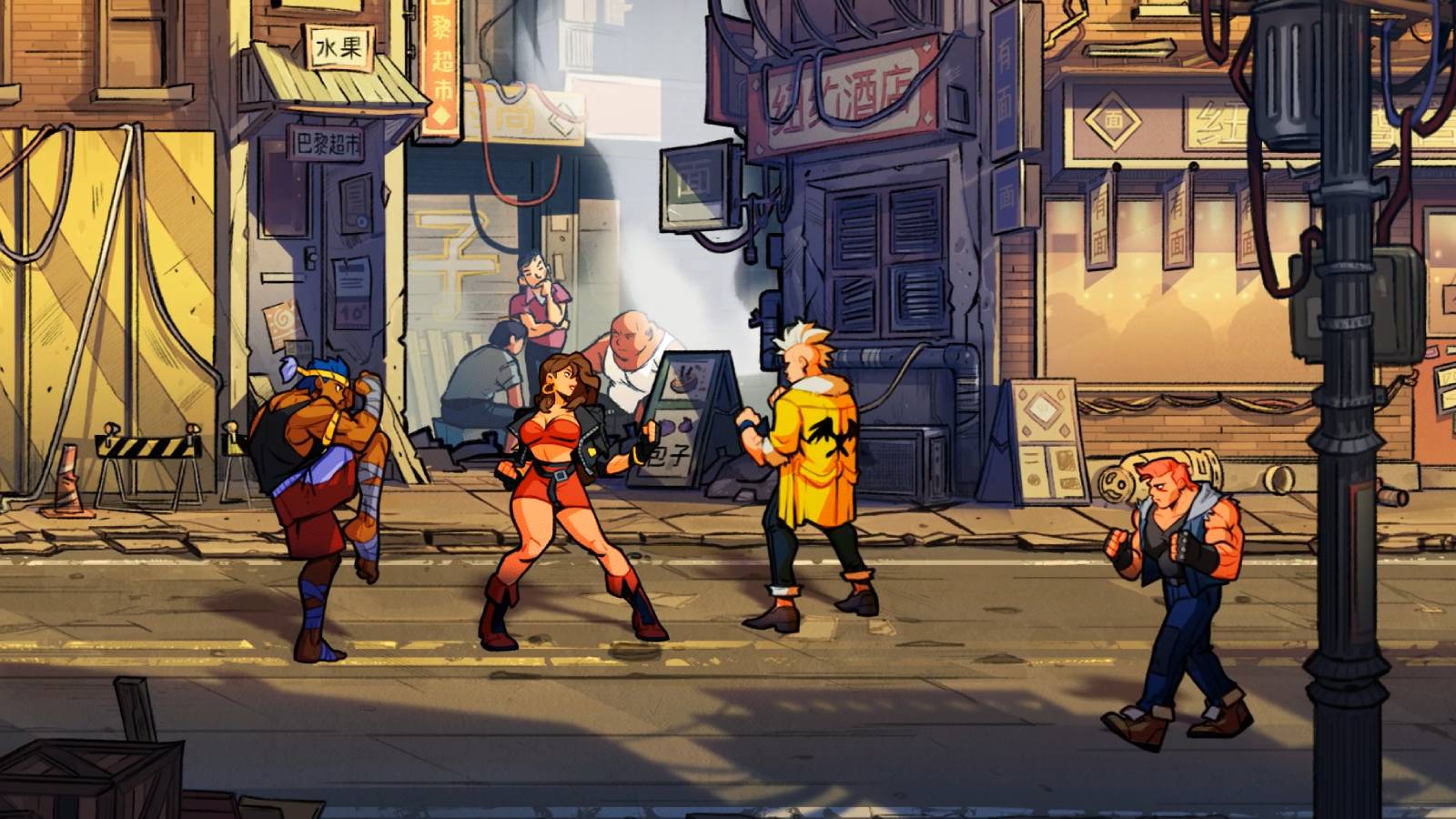 SoR4 offers players an interesting take on the difficulty settings, with four options available. The dynamics are that if you choose to start with extra lives or power-up stars, your game score will be reduced as you play through the selected stage. Upon completion, you'll gain access to locked characters and a host of other retro treats, including access to the original Sega Genesis 16-bit style characters and soundtrack.
There are also four hidden 'retro' stages that you'll have great fun seeking out!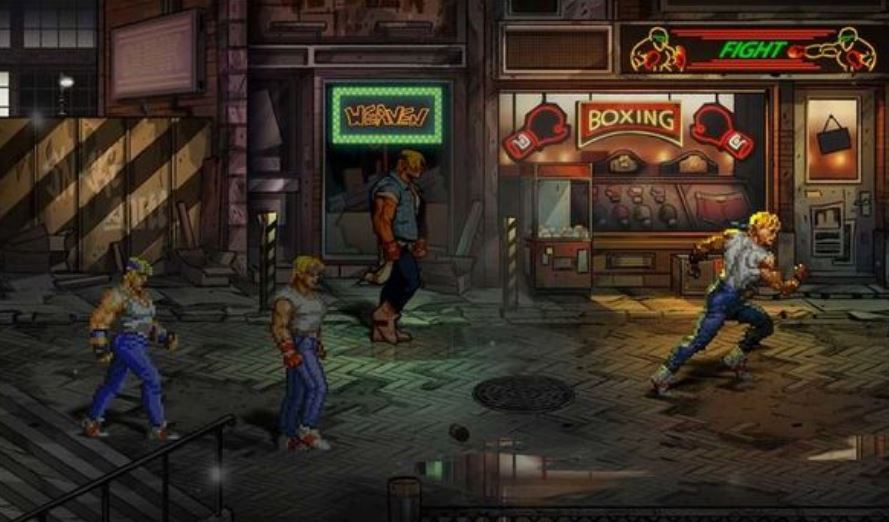 Final Thoughts:
Does SoR4 do the franchise justice? Yes! It gives older gamers the game they've been waiting for while offering younger players the chance to play a comic-book esque beat-em-up that's challenging and fun.
The highlight of the game for me was the soundtrack, which works in synergy with the gameplay to heighten intensity as the game becomes progressively more difficult. The one big let down is the length of the game, which I don't think has been reflected in the launch pricing, especially for PS4.