PS5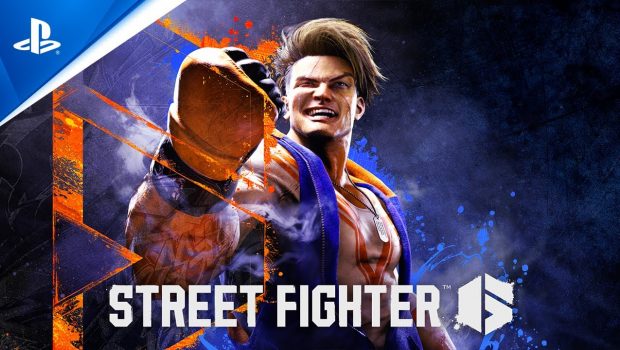 Published on June 11th, 2023 | by Paul Stuart
Street Fighter 6 Review (Street Fighter 6 PS5 Review)
Summary: Arguably the best Street Fighter ever, Street Fighter 6 is a gorgeous presentation and playing masterpiece not to be missed.
Street Fighter's been, well Street Fighter for so long, it's hard to imagine a version of the fighting legend truly different in several ways. In this aspect, Street Fighter 6 seemingly came out nowhere, with everything so utterly new while meticulously maintaining core aspects that were already strongest over 40+ years.
There's so much newness, in fact, it's hard to even know where to begin. Most noticeable is the incredibly welcome updates to the classic control scheme, now featuring 'modern' (with special moves mapped to a single button plus directional press) and 'dynamic' (a simplified, one press scheme for beginners). As someone who's played Street Fighter literally since its 1987 namesake, these new control schemes are surprisingly so overdue.
I opted for modern, which opened up oodles more strategic options as no longer fighting execution of fancier moves. Specifically, Drive Impact and Drive Parry are now front and center, and the simplified Grab and Grab Counter system are great. Related – and for those wanting a little help in breaking through opposition guards – an Assist option helps in targeting most vulnerable spots on an opponent when chain strikes executed. Finally, Super Gauge echoes Drive Impact, a couple button presses and a directional arrow away. What was once checkers based on hand speed and control inputs is now chess. Thus, Street Fighter 6 isn't easier, rather it less difficult to unleash all of its options in a meaningful fashion.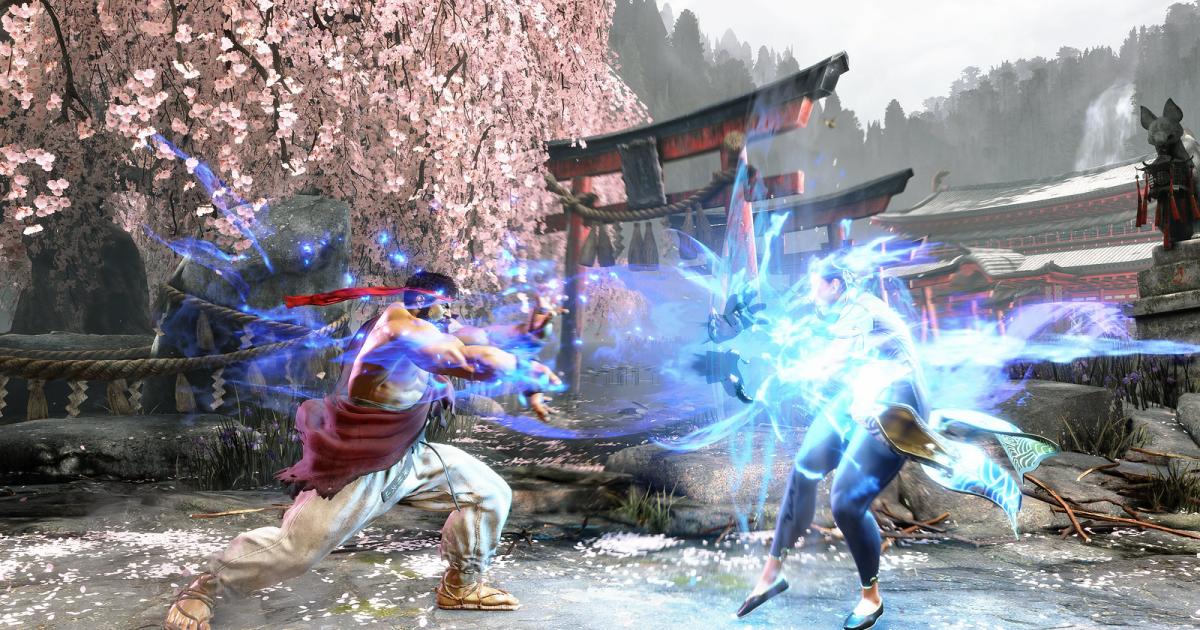 Thanks to these new schemes, counters and Drive Parry receive needed spotlights, and spamming opponents with endless special moves against noobs [who struggle with them] gone except in classic mode. Blocking and countering even the best special moves…then chaining to a throw and/or Drive Impact is, well, intuitive: a word I would never use to describe Street Fighter combat dynamics when compared to the likes of Tekken or even Mortal Kombat. I would, however, expect highest profile tournaments and player levels mandating classic controls to maintain competition integrity.
There's now so much more to do in Street Fighter 6 versus predecessors, greatly expanding options as a single player. Tournament and Arcade (Fighting Ground) get a major shot in the arm with Extreme Battle options that send everything upside down. All is fair until a big damn bull enters the ring and runs you over. There are see-saw battles, time challenges…and an array of madness. Extreme arguably works best for those with couch-coop luxury.
World Tour literally opens up Street Fighter to the entire physical globe, with an option to challenge CPU AIs of varying skill levels across the world. In a cool throwback fashion, World Tour commences in Metro City, famous for Final Fight fans. Characters assume the role of a personalized avatar trainee who levels up via defeating computer opponents and executing pre-determined tasks. Avatar options are immense, worlds simple but fun.
Battle Hub is a beautifully rendered social network zone to meet and challenge other opponents, likewise, interact with an array of custom clothes, schemes and related Street Fighter challenges. Layout is exceptional and with no lag; it's seamless to find a fight, sit down and play an available arcade, and/or explore the rest of the Hub area. Note Battle Hub characters are shared with World Tour, albeit can change appearance at any time, if desired, in both.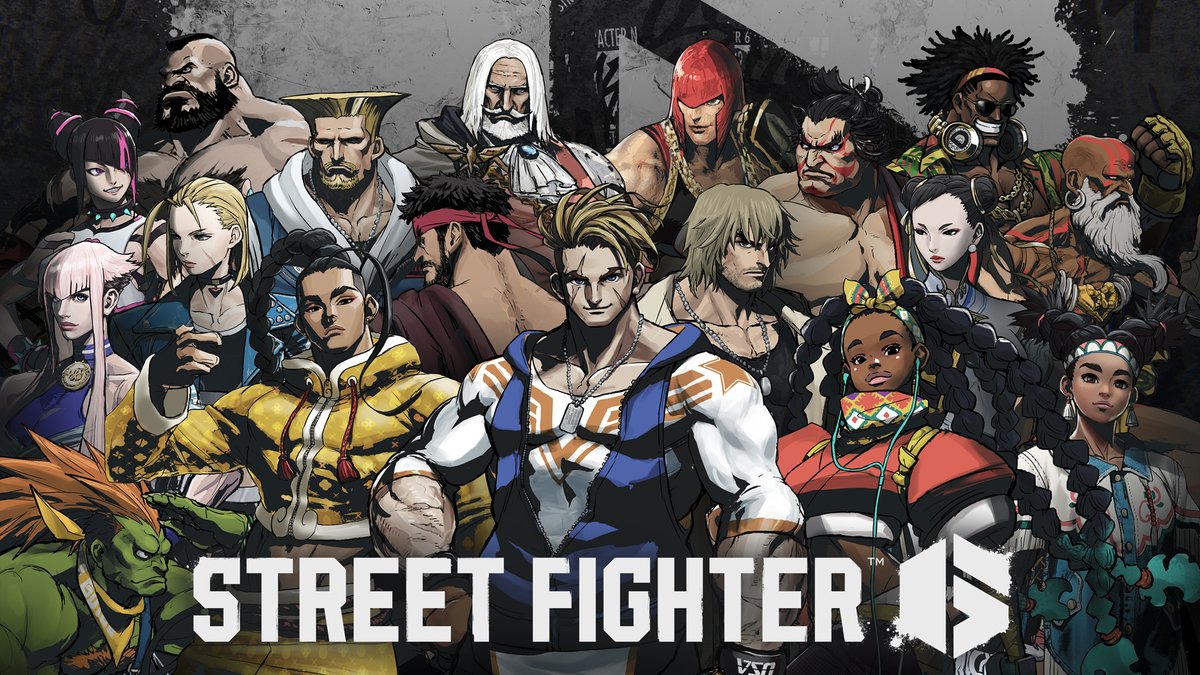 Street Fighter 6 also brazenly went all in a whopping 6 new characters from onset, with several more scheduled down the line in Season Passes. This is a dramatic change of course from Street Fighter 5, a title that took years to finally recognize its best core roster. The same brazen upgrades are resident in battle commentary accurately resembling those at highest profile tournaments. Said commentary is another aspect of Street Fighter 6 executed to near-perfection and with multiple high-profile individuals as commentators across several languages.
In presentation, Street Fighter 5 sunsetted as arguably the best looking, hearing and playing Street Fighter title of the modern era…but took gaming eons and multiple console generations to get there. Street Fighter 6 couldn't be any more different than Street Fighter 5 in its vision, launch execution, and overall look and feel. It's an exceptional game, and perhaps the most ambitious Street Fighter title since Street Fighter 2 in inception creativity also deviation from prior offering.
Words cannot express the sheer beauty and presentation of Street Fighter 6. The character models, environments, move visualizations, and audio combine for what may be the best-looking and perhaps sounding title on the PS5 to date, let alone a fighting one with so much going on at once. Moreover, the incredible homage and capture of legacy characters in this groundbreaking environment brought the largest smile to my face. This is the game that will launch dozens of must-have artbooks celebrating the maestro work of the Capcom Street Fighter 6 team.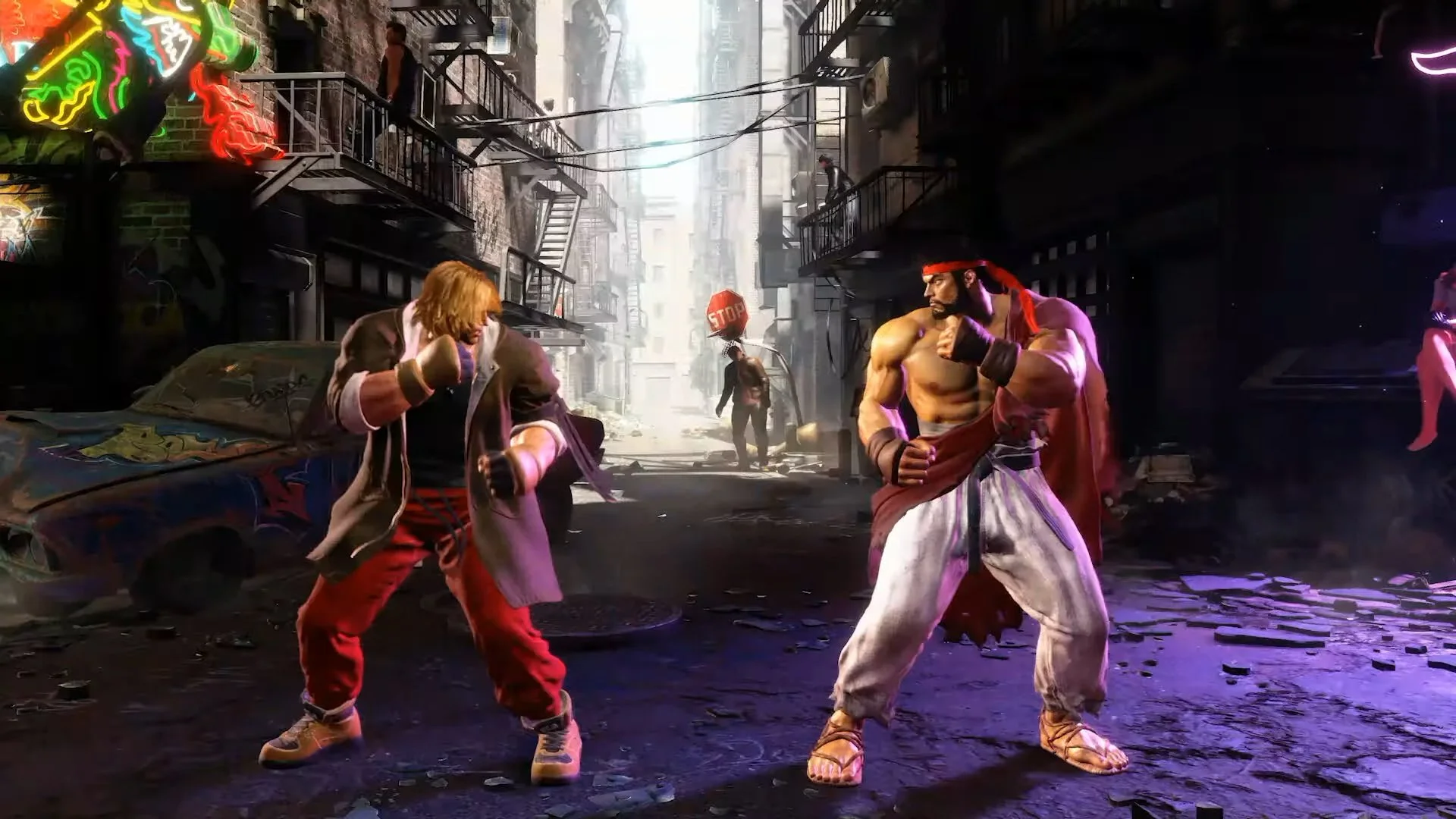 Having experienced so many Street Fighters over decades and the terrific Capcom RE ENGINE for sister fighting titles, there is literally nothing to truly critique in Street Fighter 6. Heck, there's a solid reason it sold over a million copies at launch and continues to exponentially sell more by the day. I'm certain there will be server hiccups with such population growth, also stutters in rollout of characters via Season Pass. Fighting game elitists may poke holes at some of the new six fighters and respective (simplified) movesets. But that's just grasping at straws.
Final Thoughts
Street Fighter 6 is arguably the best title of this brilliant series, an absolute joy to play with via new control schemes and leaves one breathless in execution. This is a must have game for fans both old and new to the series, and a crowning achievement in the evolution of the PS5.