XBox One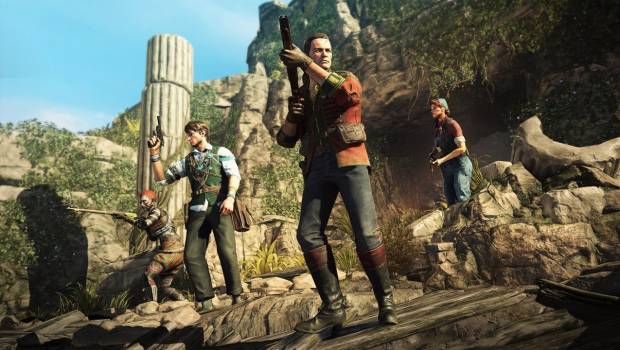 Published on August 30th, 2018 | by James Wright
Strange Brigade Review
Summary: Strange Brigade provides some totally fun undead mayhem!
Welcome to the fun, bizarre and entertaining world of the Strange Brigade and this review would read better if you put on a voice from the 1930's… as players go head to head against the nefarious witch queen Seteki who has risen from the dead to bring madness to the world. And only one force can put a stop to this evil which is the STRANGE BRIGADE in this amusingly addictive third person shooter from Rebellion as you literally blow this evil back to whence it came.  <End 1930's voice>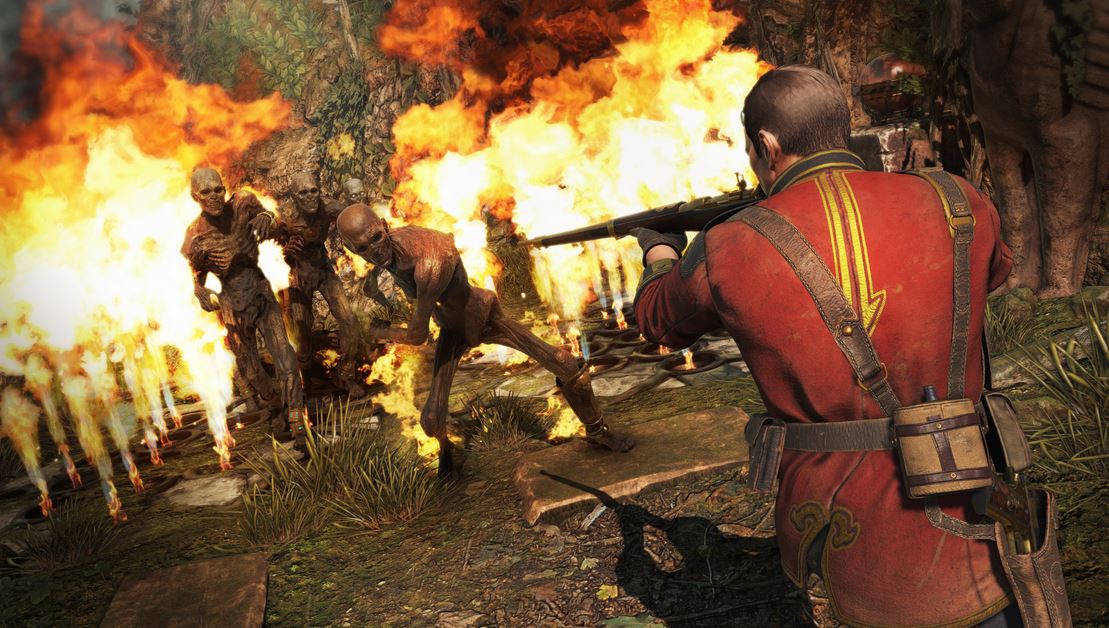 Channeling its inner The Mummy film which starred Brendan Fraser , this game puts together four unique individuals who each have a special way of dispatching the enemies that they face but more importantly, this title doesn't take itself too seriously which is where its charm lies. So while you explore these ancient ruins, you will take on all sorts of vile creatures from undead mummies to scorpions and powerful bosses like Minotaurs. Needless to say, the premise works well, particularly the four characters available to the player or players.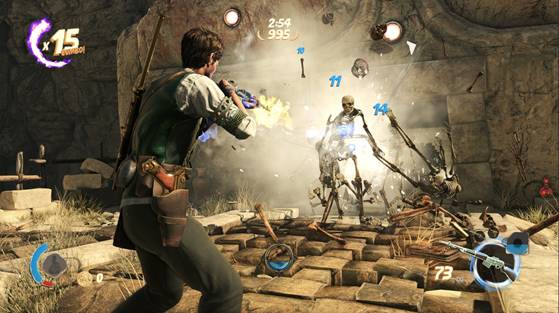 This includes scientist Archimedes de Quincey, adventurer Gracie Braithwaite, soldier Frank Fairburne and my favourite, the tattooed tribeswoman Nalangru. So while they each have different weapons available to them, there's plenty to find while exploring, including grenades and mines to make things go boom! My two favourite weapons are the flamethrower and the sniper rifle. So while you destroy the creatures that you face, you return their souls to the amulet that you wear which creates a super-attack, provided you have collated enough blue soul energy. With that said, the game does give the upper hand to the enemy as ammunition can be scarce at times. Assisting the player are "explodable" barrels and even deadly traps to dice your enemies to a pulp which adds to the craziness of the game.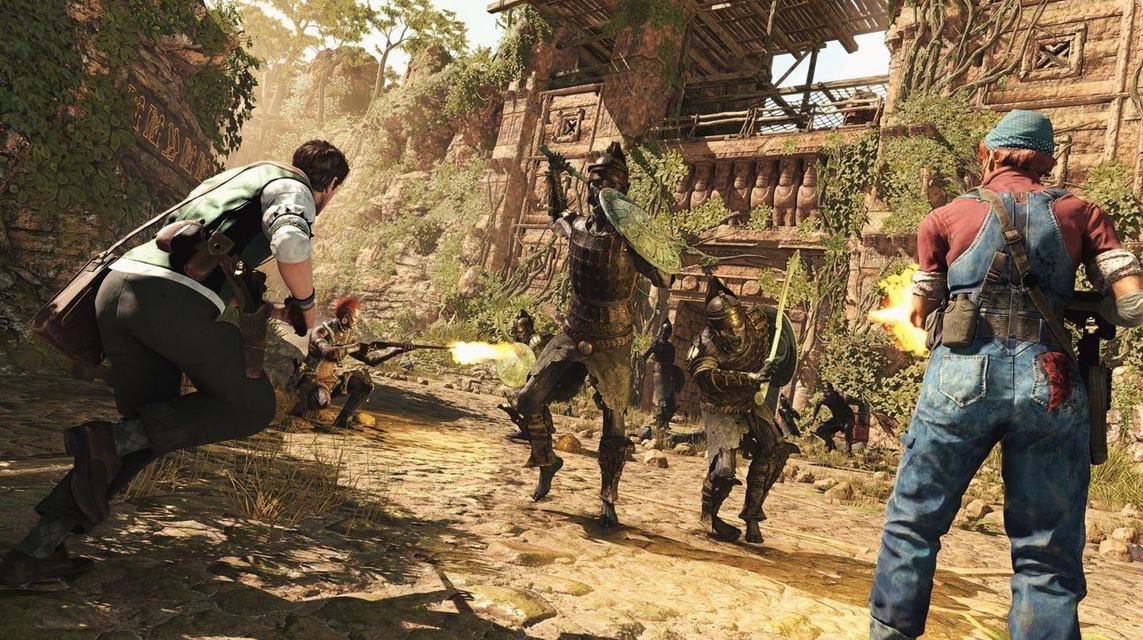 So with all the varied weapons and options on how to kill your enemies, including melee attacks, the gameplay of Strange Brigade is quite fast paced and brings forth a horde like experience as the enemies surround you. I also love how these enemies chase you as well which definitely increases your adrenaline level as you try to find a better strategic advantage or look for that blasted health potion or ammunition reload. Add in puzzles, hidden relics, gold and upgrades and I had a blast exploring this world.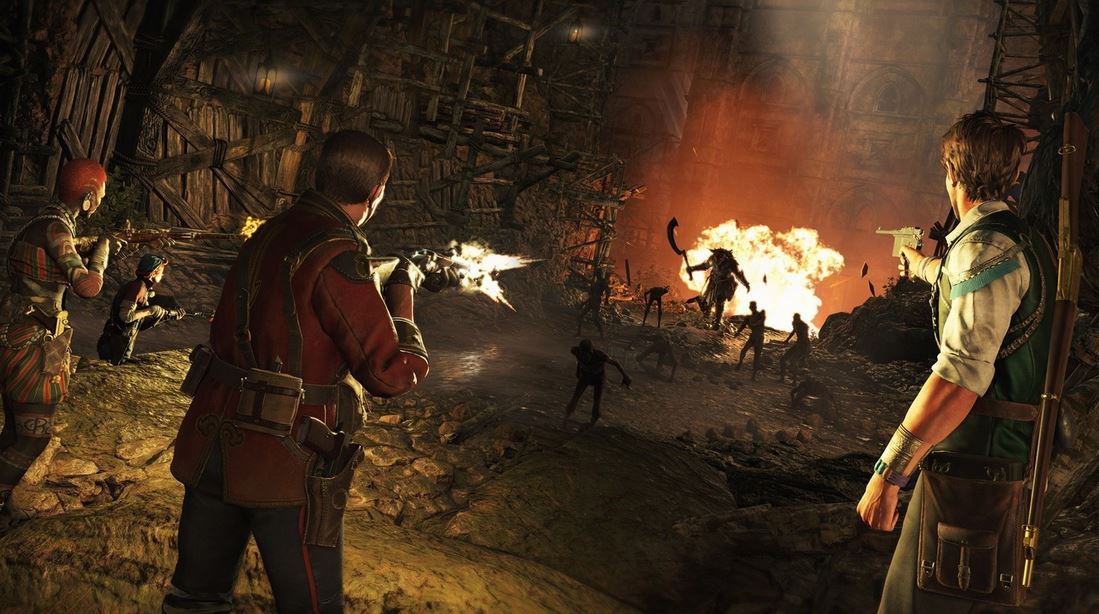 The only downside of the game is that in single player it does get a little repetitive at times. Fortunately you can play the game with other players from across the globe, including two enjoyable additional modes of score attack and horde. Although horde mode is relatively straight forward, score attack can become quite competitive as you attempt to be the top player to kill the most enemies. Both modes are fun to play and add to the overall experience of this cliched yet amusing game.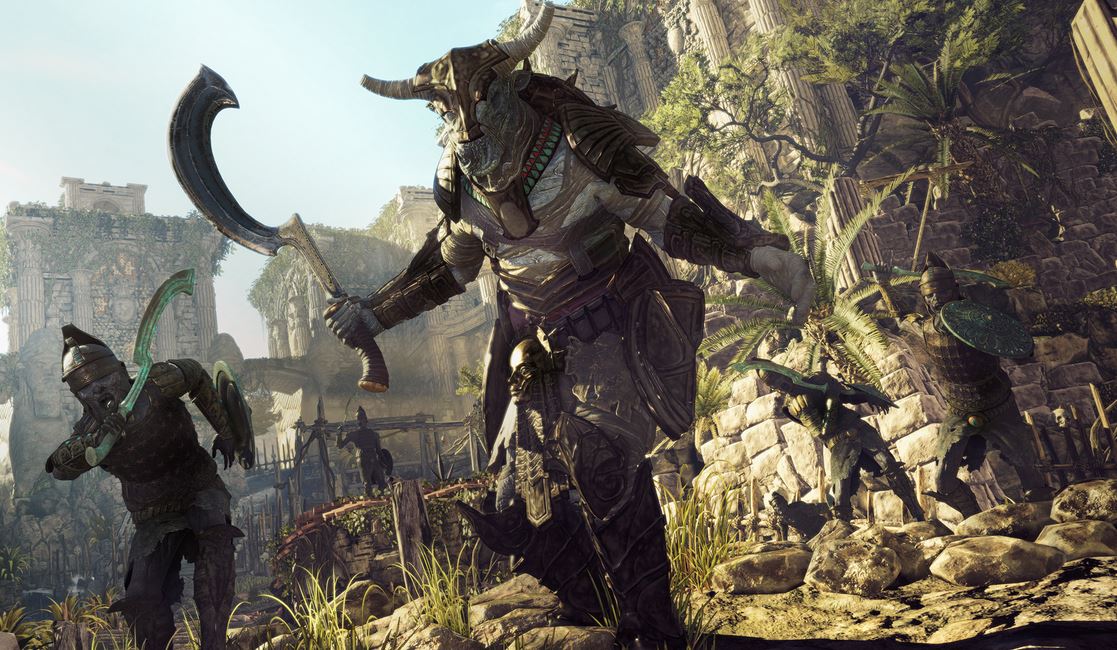 The other standout aspect of Strange Brigade is the level design which is gorgeous and Rebellion have really upped the graphical detail of this game which looks exceptional on the Xbox One X. Add in great character design, special effects, lighting and the small subtleties that help populate this world and Strange Brigade is indeed one good looking game. Audio also channels that 30's feel from the voice acting, one-liners, musical score and noises of the undead which sound like it has been taken directly from a classic Boris Karloff movie.
Final Thoughts?
If you're looking for a fun game that doens't take itself too seriously, Strange Brigade is the game for you!
STRANGE BRIGADE is out now on PS4 and Xbox One and is now available at Australian retailers for an RRP of $79.95 and is rated "M".