PC Games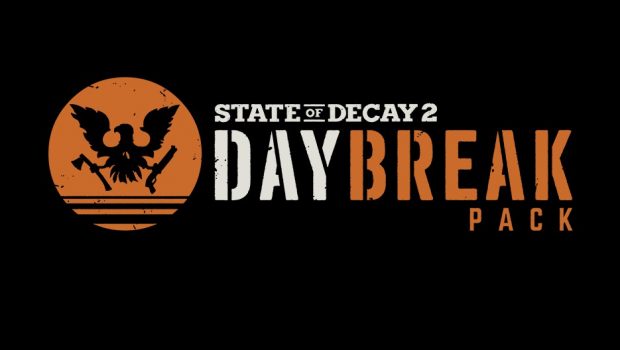 Published on October 10th, 2018 | by Nathan Misa
State of Decay 2 Daybreak DLC Xbox One and Windows 10 review
Summary: Daybreak is a mindless horde mode expansion light on content and will only appeal to players seeking more multiplayer-focused outlets for zombie slaughtering co-op madness.
In between perplexing bugs and untimely glitches, State of Decay 2 was a mechanically interesting zombie-survival gameplay experience at launch. Its undead-infested open-world sandbox presented an immersive setting ripe for an expansion to refine its many resource management systems, iron out technical problems and fill in the story content gaps.
The new horde mode DLC Daybreak focuses on none of these things, instead introducing a co-op focused side experience where you and up to three other players defend a hastily barricaded carpark while a technician attempts to repair a relay.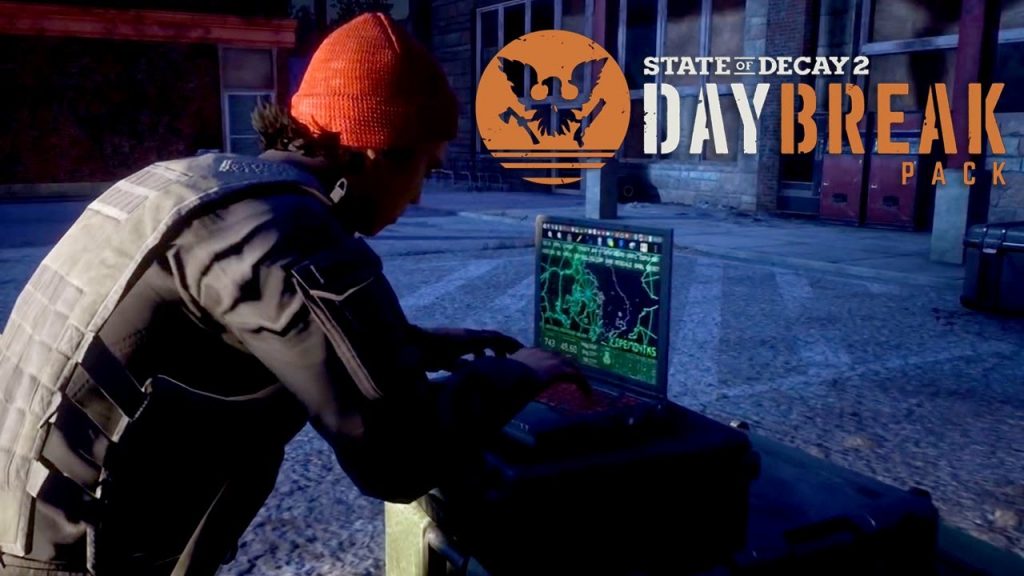 Daybreak places you in the role of a trained operative of paramilitary organisation Red Talon, acting as a barebones plot device to give players starting access to more powerful guns along with a melee weapon and grenade. However, ammo is scarce and only appears in supply drops outside the walls between waves, and you'll be mostly relying on smashing and slicing as you rush out into the darkness beyond the walls to grab the useful loot and haul ass back to safety.
If you've played any horde mode multiplayer title in the past few years, you'll be familiar with the basic gameplay premise here. Over seven increasing difficult waves of zombies will attack the walls, each one more dangerous than the last as you hold position, defend the technician and survive, with numbers and occasionally more troublesome zombies testing your reflexes, ammo count and efficiency as you hold off the horde and solidify your barricades with dropped repair kits to keep them out.
Unfortunately, the further I got into my solo and co-op Daybreak sessions, the quicker the relative shallowness of the content became apparent. The scenario lacks the compelling motivation of the main game in building up a community, gathering supplies for the long-term or developing your character. You're just surviving for the sake of it in a small boxed off environment, as a random operative assigned to you at the beginning of each game – with no chance for meaningful attachment or progression with the exception of prestige points, which you can use to unlock new weapons and equipment in both Daybreak and carry over to the main game.
A horde-mode side distraction would be fine if it introduced its own unique systems to match, but there's a serious lack of variety here in zombie types and character models you face and the use of just one setting. The new map is fairly small and consists of some walls around a parking lot and single building, aside from the darkness-shrouded park outside. At least nine new ranged weapons, six new melee weapons, and six new explosives to tinker with.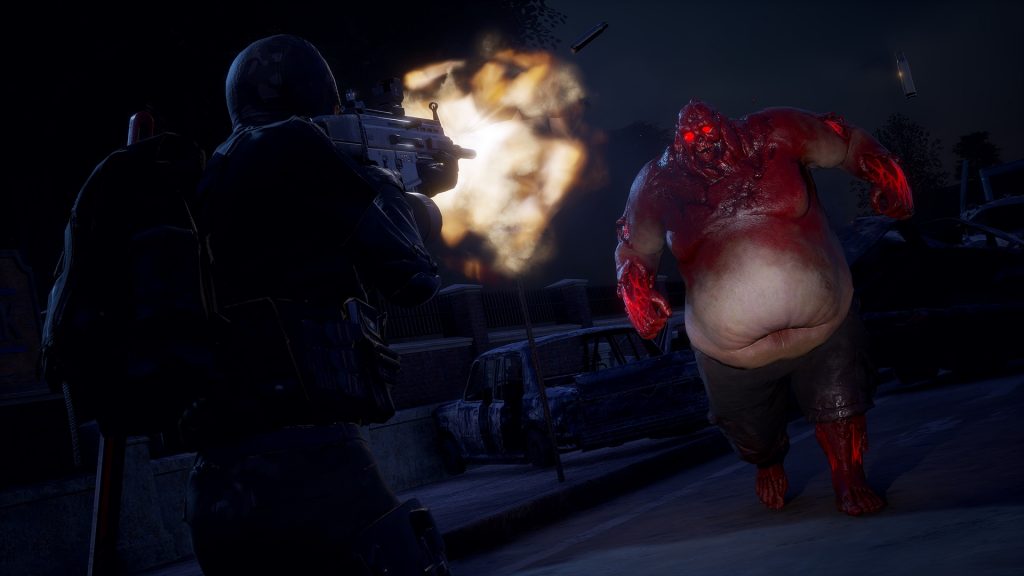 Special zombies are thrown in the mix to spice up the stock-standard 'defend and survive' formula against the easily killed fodder, like the Bloater and Juggernaut, but none present a true challenge outside of the Blood Plague Bloater (the one true new enemy variation Daybreak introduces), which can pass on disease to your team if you're slow on the draw. The mismatched timing and repeat rotation through the first six waves make these encounters feel less tense than they should – there could have been fine-tuning to balance repeats better.
When all was said and done, my time playing Daybreak with my friends proved to be a mindless distraction for a few hours – but there's little incentive to replay the experience over the compelling main game and its in-depth zombie survival simulation, or alone (the AI is as brain-dead as the horde). Aside from the aforementioned prestige points, you do unlock new Red Talon-themed buildings and survivors to recruit in the main game, but for the first major DLC, it's a major disappointment in terms of content.
Final Verdict
Daybreak is a mindless horde mode expansion to State of Decay 2 that will only appeal to players seeking more outlets for zombie slaughtering co-op madness.
There's a serious lack of exciting new content or variety offered here that fails to capitalise on the areas of the main game that work best and could use expansion – such as story content, more community management mechanics or new maps – and what we're left with is a monotonous combat-focused distraction that misses the mark for true replayability as intended.
Game Details
Primary Format – Games – Microsoft Windows, Xbox One
Game Genre – Zombie-survival
Rating – R18+
Game Developer – Undead Labs
Game Publisher – Microsoft Studios