Films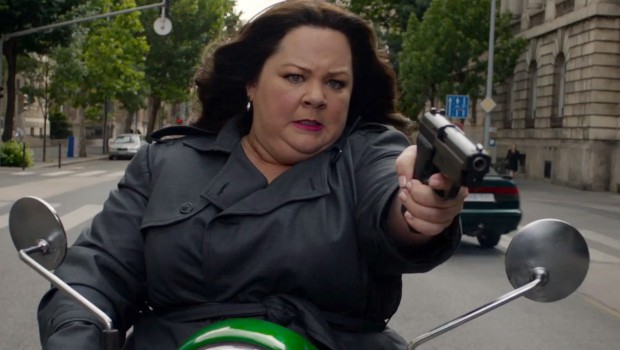 Published on May 19th, 2015 | by Natalie Salvo
Spy – Film Review
Reviewed by Natalie Salvo on May 18th, 2015
Fox presents a film by Paul Feig
Produced by Paul Feig, Jessie Henderson, Peter Chernin and Jenno Topping
Written by Paul Feig
Starring Melissa McCarthy, Jason Statham, Rose Byrne, Miranda Hart, Bobby Cannavale, Allison Janney and Jude Law
Music by Theodore Shapiro
Cinematography Robert Yeoman
Edited by Dean Zimmerman and Don Zimmerman
Running Time: 120 minutes
Rating: MA15+
Release Date: May 21st, 2015
A cat lady and a single mother are not the kinds of characters that immediately spring to mind as protagonists in a spy film. But Spy is no ordinary, espionage film. This action-comedy is much smarter than other movies that fit this genre and it's a hell of a lot sweeter too.
Spy sees writer and director, Paul Feig once again teaming up with the grossly underrated Melissa McCarthy. The latter carries much of this film, playing Susan Cooper or an unassumingly, shy anti-hero. Cooper is taken away from her desk job as a CIA analyst and thrust into a shadowy underworld as a field agent. Cooper is given this challenge (which she rises to) because an unnamed informant reveals the identities of all the field operatives from this intelligence agency.
Bridesmaids' Rose Byrne also appears here playing a wealthy villain named Raina Boyanov who is looking to sell a nuclear bomb to the highest bidder. Cooper is given the job of tracking and reporting on this evil bombshell but the pair also develop a rather odd relationship. This means the two rib each other over their appearances with often funny results and moments that occasionally resemble a female bromance.
What action flick would be complete without Jason Statham? In Spy he plays a CIA field operative who is keen to see Cooper fail. He may begrudge Cooper her job but she is the one who gets the last laugh thanks to some effortless-looking comedy (there have been reports that some of the jokes were improvised on set which means all the actors here are naturals). Jude Law's character meanwhile, is the opposite of Statham's one insofar as the younger heartthrob plays a smooth, James Bond-like character and Cooper's crush. Allison Janney, English comedienne, Miranda Hart, and rapper, 50 Cent also have cameos.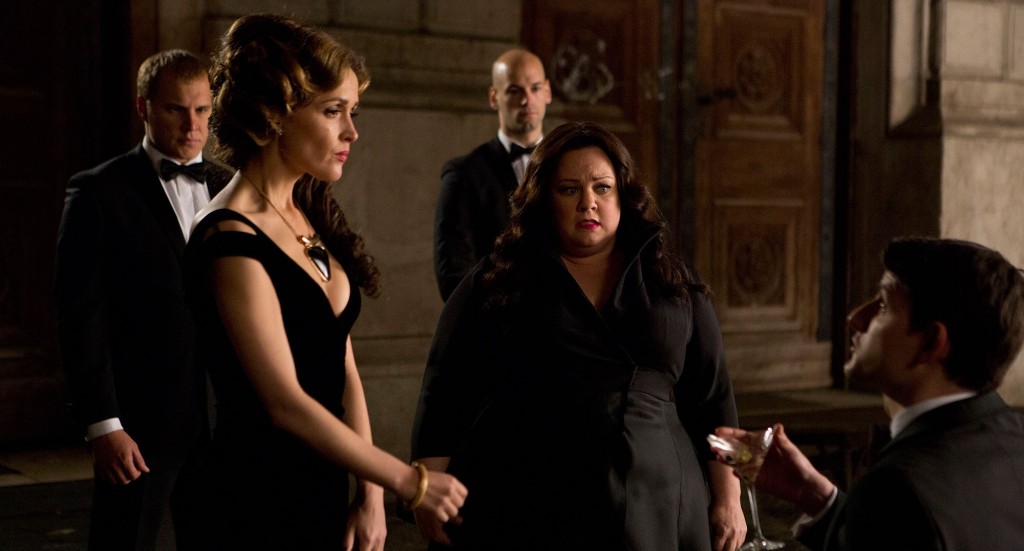 Spy sees Paul Feig with his tongue placed firmly in his cheek with this mad-cap romp and adventure that spoofs the espionage genre. The film is a funny and energetic parody that sees some goofballs and unsung heroes fighting for recognition, often in glamorous destinations and with hilarious results. Spy does contain some expected things, like explosions, shoot-outs and double-crosses but it also manages to endear and entertain, meaning it feels fresh and above all, exciting.
Summary: Manages to endear and entertain, meaning it feels fresh and above all, exciting.