PS4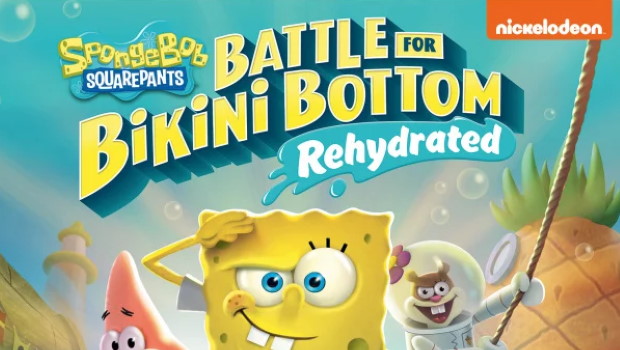 Published on July 1st, 2020 | by Chris O'Connor
Spongebob Squarepants: Battle For Bikini Bottom Rehydrated PS4 Review
Summary: Spongebob Squarepants and friends jump out of the cartoons and into your gaming with Battle for Bikini Bottom Rehydrated.
My children love Spongebob Squarepants… I'm so-so about the little yellow fellow… but he and his chums have their moments. Spongebob Squarepants: Battle for Bikini Bottom – Rehydrated seems to have mostly grabbed the entertaining bits and left out the more annoying aspects… well, mostly.
The game is a modern remake of the 2003 release (hence the punny Rehydrated addition). The basic story is the ever villainous Plankton is yet again trying to steal the Krabby Patty Secret Formula, this time via an army of robots… only he forgot to make sure the switch was in "obey" mode and as such they are in no mind to obey anyone. Intentionally and not, Spongebob is here to save the day with the help of his friends.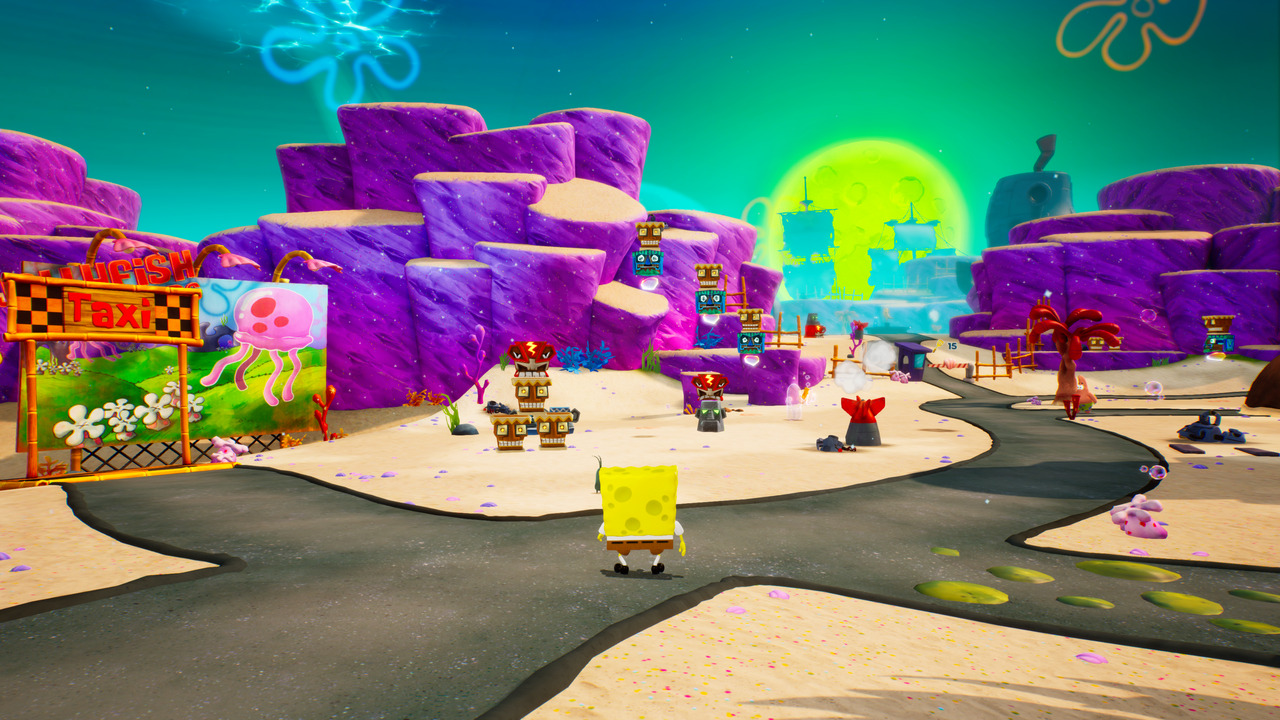 The game isn't a tough one to beat, only taking a few hours… but there are some sections that might see you getting frustrated until you either notice the easier solution… or just brute force your way through. I played through the game with my son, taking turns at the controller… well mostly he played it and I watched, even sections where I started, he was quick to request the controller back. It's just as well though as there are plenty of "parkour" sections (he just refers to any level that involves jumping from platform to platform as parkour)… and I really don't like just missing a ledge and having to restart.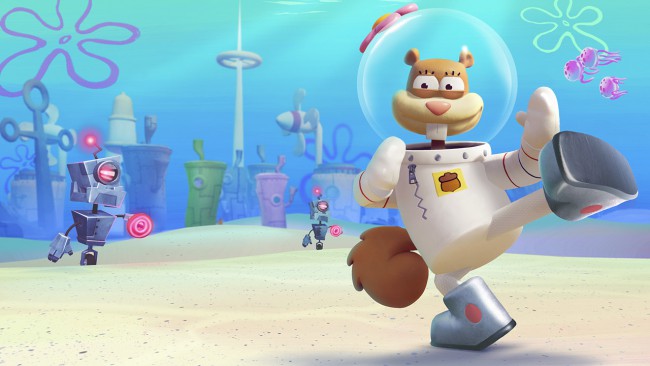 The boss battles are also geared towards more fun than challenge with a damage gauge to let you know how far you are off victory and typically pretty clear guides for how to take them down. It's pretty fair to say that the game is targeted towards the younger demographic (probably exactly my son's age) and the number of times he thanked me for getting the game is a pretty good indication that it's a hit with at least one person in it's sales bracket.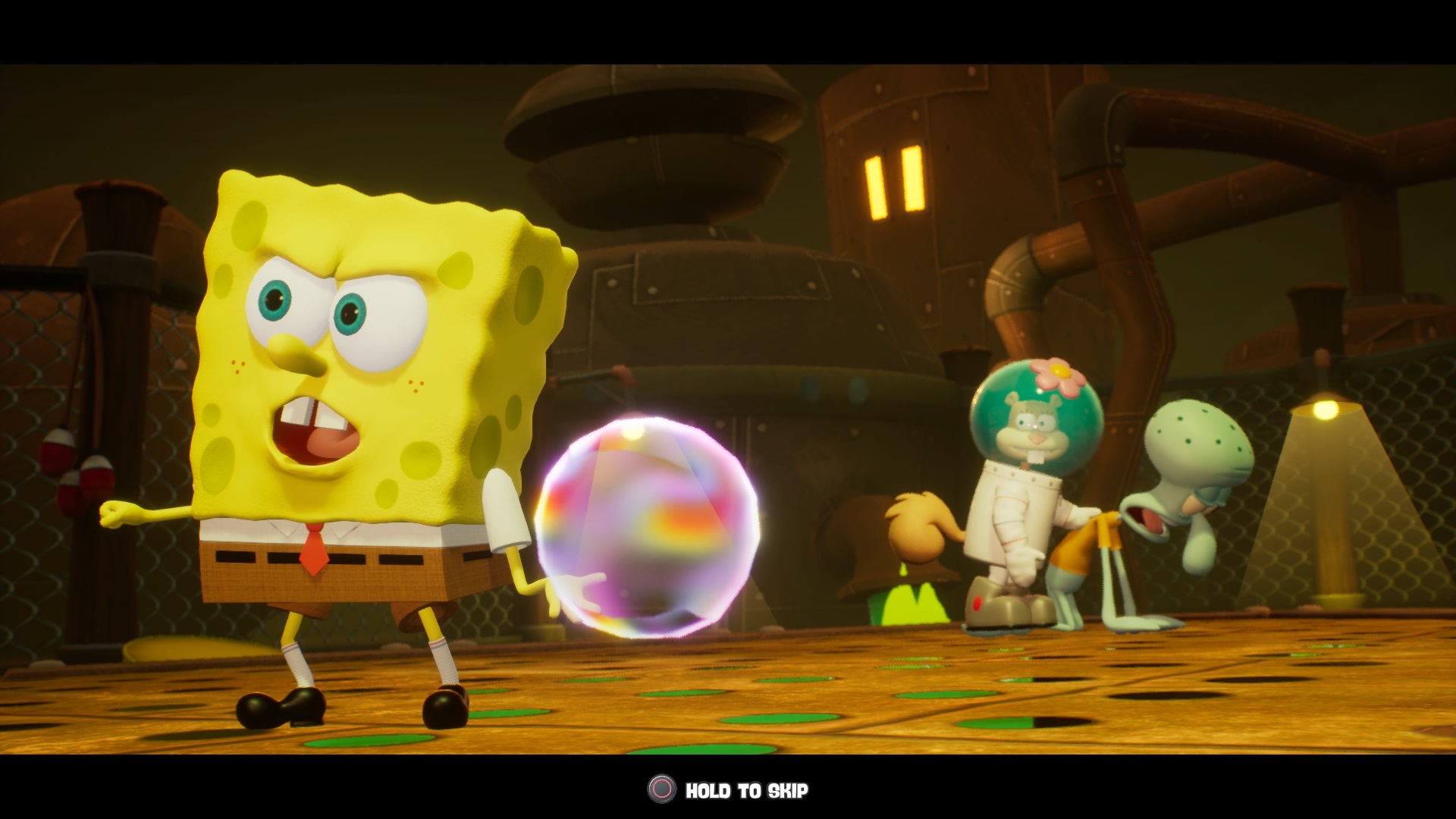 One of the big benefits of the game is that it can be quite fun to watch too (and stressful at times). There are plenty of tips of the hat to the cartoon series, not least of all being the human hand that slides in to "collect" you when you fall off a ledge and reset you at the last checkpoint. The puns are rife throughout including robots carrying giant pieces of ham that they use to thump you with, which Spongebob will occasionally state "Ham… er I get it". Sure they can be a bit corny… but that's part of the charm of this IP and it is used to great affect here.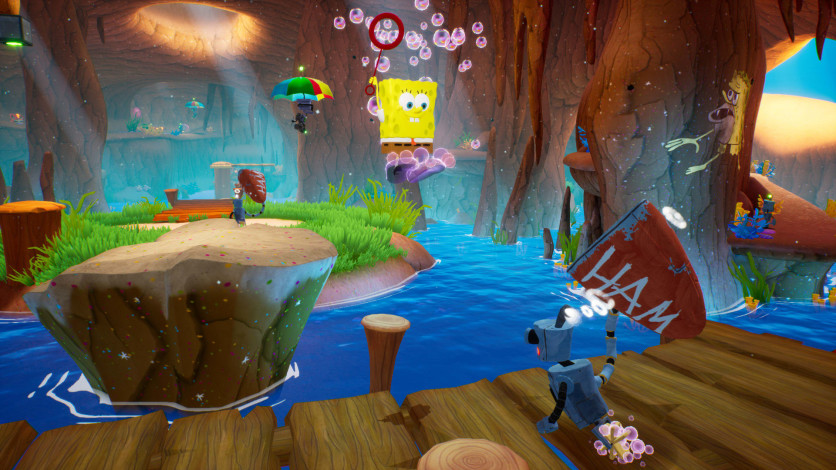 For those who are so inclined there are plenty of collectable items you can spend some extra time going about and gathering or you can extend the play time by engaging in some multiplayer battles (which expand the base of three playable characters to seven). Multiplayer is available via either split screen (ahh memories) or via online play… so if you don't have a Playstation Plus account but you do have an extra controller and a friend… you can still get some extra gaming fun out of this title.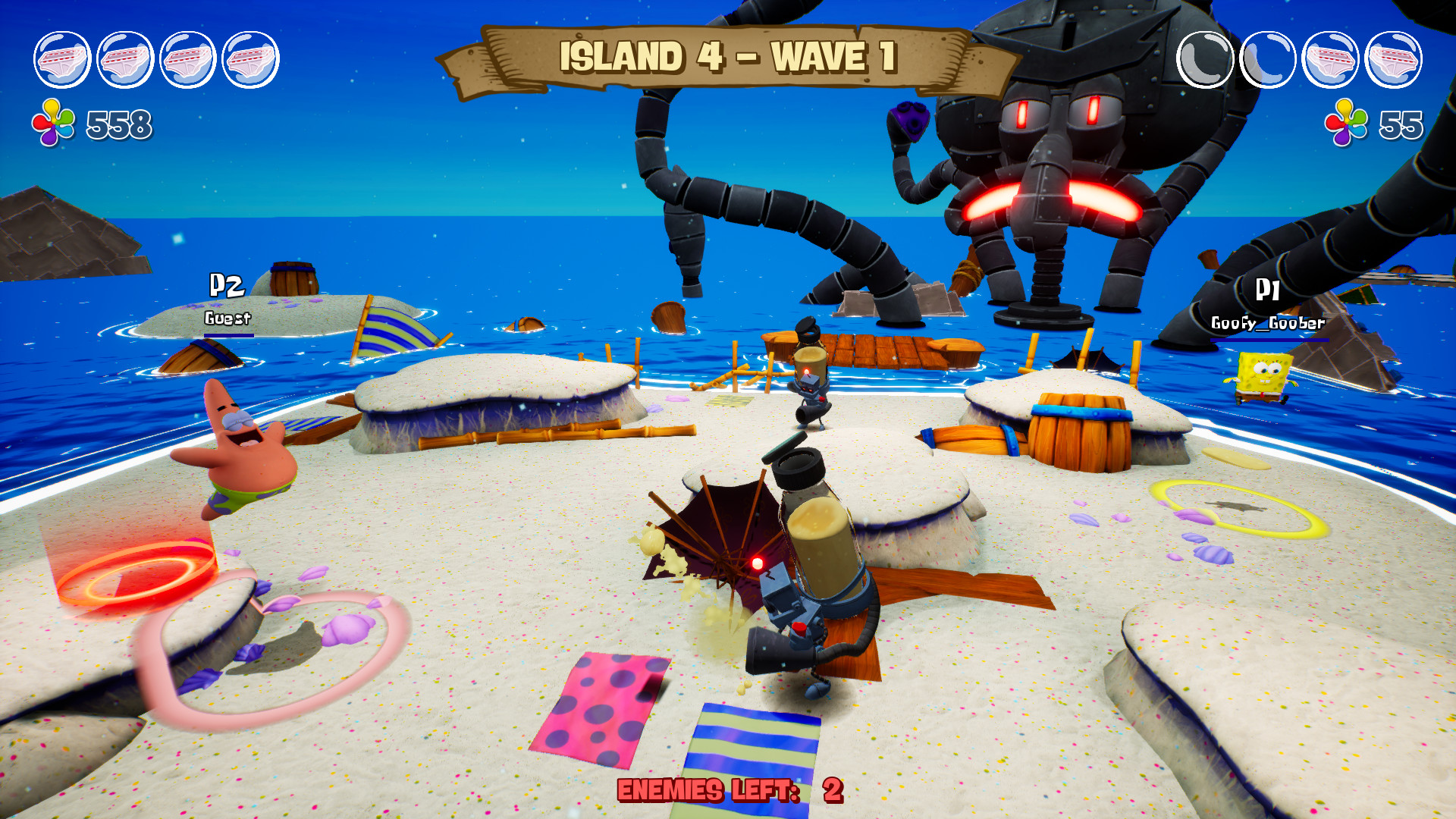 I enjoyed this in my more spectator role and I know my son loved the game so I would have to say this is a hearty recommendation, if you yourself are a fan or you have a fan in the family… this ought to put a smile on their dial.