Xbox One X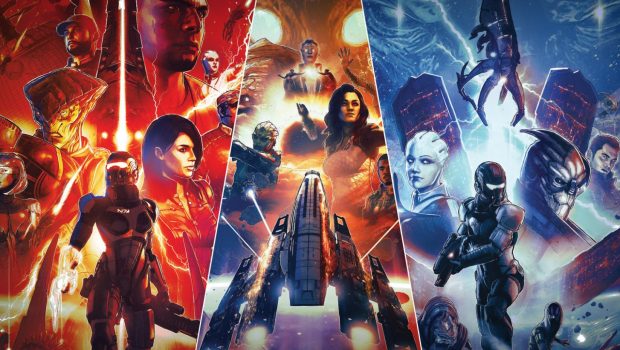 Published on April 12th, 2022 | by Adrian Gunning
Spacing Out: Highlighting the best sci-fi games on Xbox Game Pass
Space. The final frontier. The great unknown has been a beacon of fascination and pop culture since the dawn of time, but in recent weeks we have seen the obsession with space reach astronomical heights (pun intended).
And how could it not, with Australia's own space agency announcing they are gearing up to man space shuttles and that an Australian-made rover will be landing on the moon in the coming years. The land down under is going up, up and away and we couldn't be more excited.
But what to do with all this space fever while we wait for Aussie astronauts to enter orbit? Well, what if we told you, YOU can traverse the solar system from the comfort of your own home?
That's right, in celebration of the International Day of Human Space Flight today and the bevy of intergalactic awesomeness available on Xbox Game Pass, we wanted to showcase the best space-based games available on the Xbox Game Pass catalogue right now, the titles that offer players the very best in interplanetary adventure.
Mass Effect Legendary Edition ​– Having just recently landed in the Xbox Game Pass library, no space exploration game list would be complete without Mass Effect Legendary Edition available with EA Play. An epic adventure, exploring distant lands, fighting an unknown alien invasion that is set to extinguish all life in the galaxy… not if Commander Shephard and his band of allies have anything to do with it.
A true space odyssey, gamers decide what moral path planet-hopping Shepherd takes. Will they be the heroic peacekeeper of the alliance, leading by example as they traverse the stars? Or are they the ruthless militant who will stop at nothing to get the job done, and don't care what other-worldly species stands in their way to do it? The choice is in the hands of the gamer.
Elite Dangerous ​– One of the longest running game franchises ever made, Elite Dangerous is the fourth installment in Frontier Developments unrivaled space simulation series. Widely regarded as one of the most immersive ways to experience true space exploration, gamers set course on a 1:1 open world representation of the Milky Way galaxy which persistently adapts to the players ongoing choices.
In an age of interstellar war and galactic superpowers, players start with only a handful of space credits to their name and will look to expand their influence across the stars as they upgrade their ship to the finest of details, impact galactic government and interact with online players in their adventures.
Doom (2016) – The modern reboot of a staple classic, Doom 2016 launches players right back into the nostalgic action first epitomized nearly 30 years ago. Whether gamers are keen to blast through demonic hordes in single or multiplayer, space chaos has never looked better than behind a creative arsenal of gung-ho weapons and a frenzy of bullets.
Players take on the role of the unnamed marine "Doom Slayer" and battle raging alien forces on Mars in gameplay that is the perfect nod back to the original feel, but with modern twists of character upgrades, advanced movement systems and devastating new combat mechanics.
Stellaris​ – If managing an intergalactic empire from the ground up is more your speed, then look no further than the epic real-time grand strategy game, Stellaris. Adventuring with a space-traversing civilization is hard work, and when the world is ever-expanding and procedurally generated, it is even more unpredictable.
Gamers will have to put their diplomatic skills to the test as they negotiate with infinitely varied species, form alliances, explore the stars, engage in interstellar warfare, customize their empire
down to the finest detail, and all in a single days work.
No Man's Sky – ​Hotly anticipated and packed full of planet-hopping adventures, No Mans Sky centres around four pillars: combat, trading, exploration… and survival. The open world and procedurally generated universe means each planet hosts its own unique ecosystem, flora and fauna so every play session brings a new and exciting environment to explore.
Players will be driven by the desire to upgrade equipment, solve mysteries, earn credits through inter-species trade agreements, build bases, buy and sell resources and most of all – traverse the 18 quintillion planets among the stars. The adventures expand online, and players will have get the most out of their intergalactic adventures in the expansive multiplayer features available.