Comics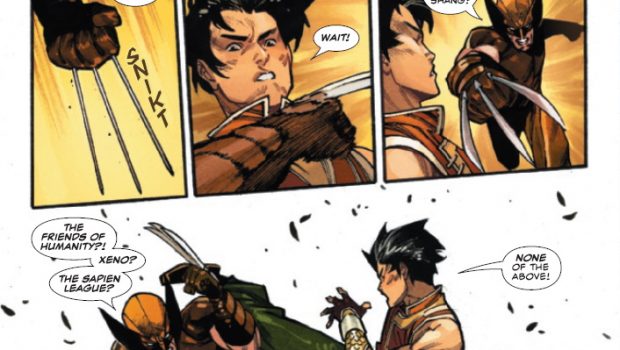 Published on August 4th, 2021 | by Tim Chuma
Shang-Chi #3 (2021) Review
Summary: Another great installment of this series. I am not sure any of these events will make it into the movie but it is fun to see.
Shang-Chi goes looking for his sister who has appeared at a loch in Scotland and is known as the Lake Witch. He knows that one of his brothers was ordered by their father to kill her, but they could not go through with it.
Arriving in Scotland they are confronted by Wolverine as he knows Shang-Chi's sister is a mutant and wants to protect her. The main event of this issue is the fight between Wolverine and Shang-Chi, which seems to be over all too quickly.
I had read the first one in this series but had not read the second one. This series seems to be filling in the back story for the new movie coming out later in 2021 for people who are not familiar with the character.
I am a fan of Gene Yang's work including Superman Smashes the Klan and even Dragon Hoops about the history of basketball through his experiences with the high school team of the team he taught at. The story seems to be quite well done here and keeps going along even with the big name characters coming in and out of the story.
This is one to read if you are a fan of the character or are looking forward to the moving coming out later this year and want some more background.
Comic details:
Writer: Gene Yang
Penciler: Dike Ruan
Cover Artist: Leinil Francis Yu
Publisher: Marvel
Published: July 28, 2021