XBox One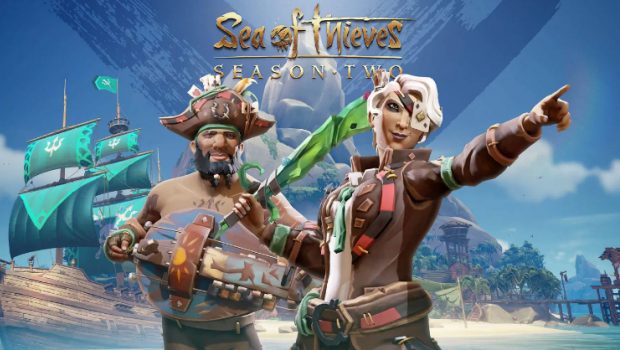 Published on April 22nd, 2021 | by Adrian Gunning
SEA OF THIEVES CELEBRATES SEASON 2 AND LIGHTS UP SYDNEY SKIES
Today Xbox ANZ has announced a drone show to celebrate the launch of Sea of Thieves Season 2. Since Sea of Thieves launched in 2018, over 20 million pirates globally have begun to chart their own tales of high seas adventures.
Curious fans may have pieced together the map on social media and uncovered the secret location of this Pirate themed celebration. Follow in the footsteps of legends and look to the skies to see a spectacular Sea of Thieves' drone show light up the night and recreate some of the game's best iconography above Botanical Gardens, Sydney.
Tune into the stream on April 21 from 10:30pm* AEDT across Xbox ANZ's Facebook, Twitter, YouTube and Twitch to catch the action! You can also participate with your own socials with the hashtag #BeMorePirate. Fans can uncover loot of their very own with 50 Ancient Coin and 50 Plunder Pass codes up for grabs during the stream and the chance to win an exclusive, official Sea of Thieves treasure chest of pirate goodies including a limited-edition custom controller. Find out how to enter on our socials. But be warned, just like the Skull Forts in game this special presentation will only appear for a limited time – so don't be late to watch!
Tania Chee, Xbox Lead for ANZ said: "We're excited to be celebrating the start of Season 2 of Sea of Thieves and thank our Australian fans for all their support over the last three years. 2021 is looking to be the biggest year yet, and we can't wait to bring even more high seas adventures to Aussies. I would like to invite our fans to tune into our drone show for a harbourside takeover fit for a pirate legend."
Season 2 is the latest content update, available now for Xbox Game Pass and Xbox Game Pass Ultimate subscribers who can play the fan favourite title as part of their monthly subscription. Xbox Game Pass Ultimate includes Xbox Live Gold and unlimited access to over 100 high-quality console and PC games. New members can subscribe for just $1 for the first month, then $15.95 each month.
If you haven't played yet, there's no need to mutiny! As Sea of Thieves is also available at the Microsoft Store, Steam and other retailers in Australia (RRP AU$49.45).