XBox One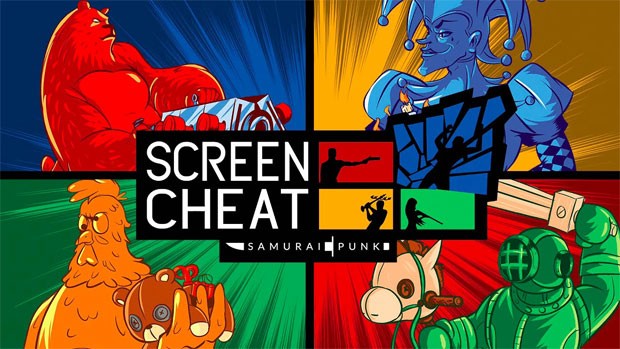 Published on March 28th, 2016 | by James Wright
Screencheat XBox One Review
Summary: Screencheat on XBox is a game that harkens back to those classic days of LAN gaming!
Originally released on the PC way back in 2014, Screencheat really harkened back to a simpler time of gaming that really maximised the craziness of split-screen gaming. Given that, Screencheat is definitely far superior on the XBox One due to the ability to use your TV opposed to a gaming monitor and needless to say, it felt like I was back at university again playing those old school games which really fostered a fun and competitive gaming environment.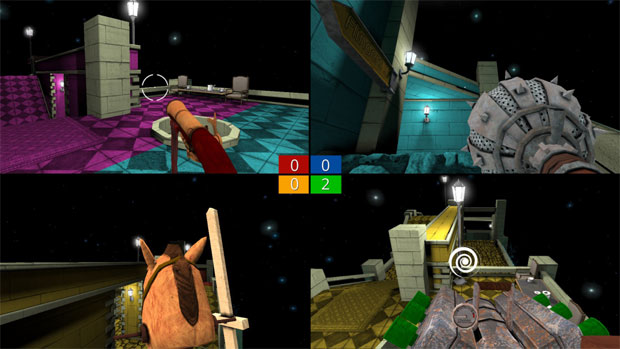 However there is a reason why Screencheat is indeed called "screen cheat" and that's because everyone in the game is invisible. That's right, all the players are invisible in the game and the only way to find out their whereabouts is to guess to look at the other persons screen and then hope that you know where they are on the map. The game also twists the classic Deathmatch mode and turns it into a crazy multiplayer experience that may include some controller rage due to the unpredictability of the title.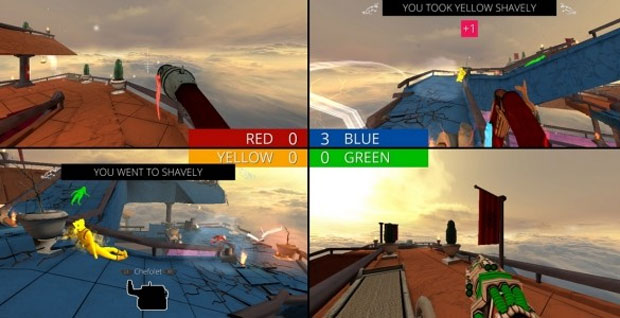 This may sound like a challenge but the developers have made each map quite noticeable with various landmarks to help players familiarise themselves with the map. Combat is also quite over the top as are the weapons (ranged/melee) and each has a different speed as well. To make things more competitive, each weapon can only shoot once before needing to reload which makes for some truly hectic gameplay. Furthermore, not all the weapons are something you would see in a shooter either like toys!
However all this fun does became a little repetitive which is probably where Screencheat is a little let down but overall it is best played in small doses. A beer or two may help as well! Graphically, the title does look dated on the XBox One (think Minecraft meets Doom) but it's retro graphics and audio really suits the premise well and if you're looking for something different, why not check out Screencheat and see what all the fuss was about on the PC?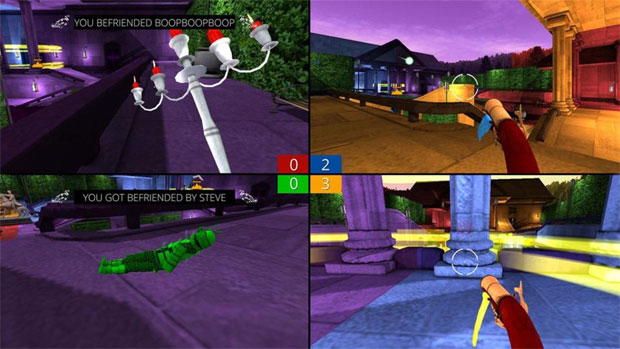 Final Thoughts?
Screencheat harkens back to those days of yesteryear where you could "spy" on people's screens during LAN gaming which is where this title succeeds on the XBox One!