Blu-ray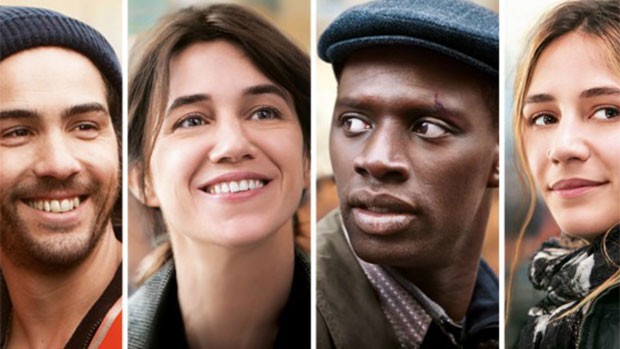 Published on October 3rd, 2015 | by Natalie Salvo
Samba Blu-ray Review
Summary: 'Samba' is an engaging if overlong film on Blu-ray that feels quite honest and real
We've already had an American in Paris but the film 'Samba' could be dubbed, "an Illegal Senegalese Immigrant in France". This is an adaption of a novel by Delphine Coulin that has absolutely nothing to do with dancing. Instead, this is a gentle drama and romantic comedy about immigration, refugees, culture, connections and belonging. In short, it's something that could have been quite deep and meaningful in the current political climate but in reality it fails to hit all of the right notes.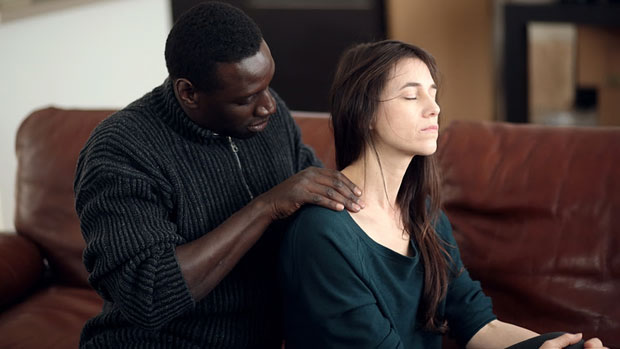 The movie is by the directorial team, Olivier Nakache and Eric Toledano who double as script-writers along with Delphine and Muriel Coulin. The directors are also the ones who created the unlikely hit film, 'The Intouchables' a few years ago and here they once again cast Omar Sy in a lead role. In this instance Sy plays Samba, an illegal but determined and conscientious immigrant from Senegal who has toiled away for the past ten years working in menial jobs just so he can send money home to his mother and family.
There are some bureaucratic issues that result in Samba being first imprisoned in a detention centre and then facing deportation. Along the way he meets Alice (the gorgeous, Charlotte Gainsbourg) who is donating her time to refugees and immigrants that are caught up by the French system. Alice is an anxious and neurotic career-woman and during her first meeting with Samba, she bonds with him over sleeping pills and cereal bars. It's all rather curious conversation but a friendship does slowly develop.
There are some other characters in Samba's life, including Jonas (Issaka Sawadogo) a man he befriends whilst in detention as well as Wilson (the cheeky, Tahar Rahim) who is pretending to be a Brazilian immigrant. The latter is a very colourful addition and he is absolutely hilarious in a scene with Sy where they recreate a Diet Coke ad from a few years ago. Izïa Higelin plays Manu or Alice's mentor and colleague who tries to advise the latter not to get so emotionally involved in her work.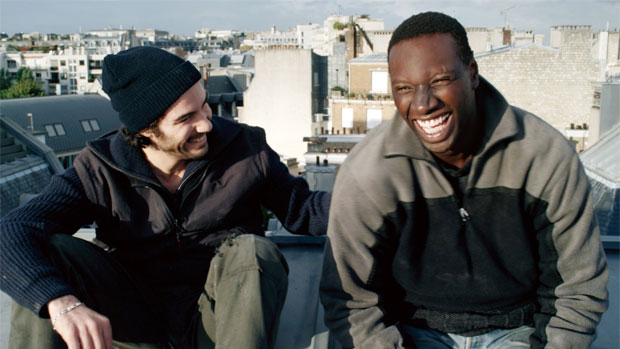 'Samba's' biggest problems are its slow execution and its uneven tone. The story starts with a big dance scene that is not unlike something by Baz Luhrmann before it then spends a lot of time being subtle and confused as to whether it will stay rooted in drama and make a bold, political statement or whether it wants to be a breezy, rom-com. It's a shame because the characters themselves are well-formed and complex enough and the story seems warm and well-intentioned. It means that had there been some improvements and adjustments, this good film could have been excellent.
'Samba' is an engaging if overlong film that feels quite honest and real. The viewers will be entertained and enthralled by the fine work by the lead actors (especially Gainsbourg and Sy who share some very obvious chemistry). 'Samba' is a film where the individuals involved have created a great under-dog character that is likeable and charismatic enough so that the viewer actually wants to root for and empathise with him. It's just a shame that some problems with the film's execution leave 'Samba' feeling a tad alien.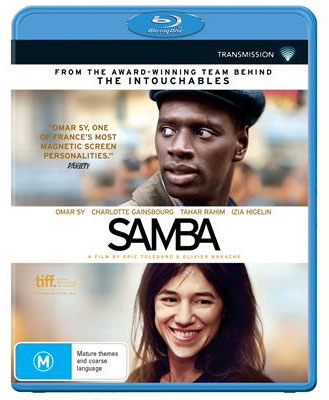 Blu-ray Details
Director – Olivier Nakache & Eric Toledano
Actors – Omar Sy/Charlotte Gainsbourg/Tahar Rahim
Film Genre – World Cinema
Label – Transmission Films
Audio – French (Dolby Digital 5.1)
Subtitles – English
Running Time – 119
Aspect Ratio – 1.85:1
Region Coding – B (Blu-Ray)
TV Standard – PAL
Rating – M
Year of Release – 2014
Primary Format – Movies/TV – Blu-Ray