XBox One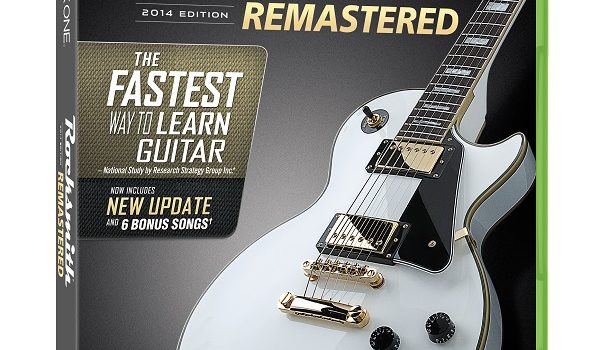 Published on October 5th, 2016 | by Edwin Millheim
Rocksmith 2014 Remastered Introduction
In October 4th 2016… Ubisoft is doing something that seems to be a trend with them… they are upping their game literally and figuratively.  They've basically remastered the awesome Rocksmith 2014 which was an excellent game and the edition takes things to another level in this excellent brilliant real-world learning tool now dubbed Rocksmith 2014 Remastered.
While it is very much aimed at beginner players, Rocksmith 2014 offers enough in so many songs and techniques, that it can take a player from rock bottom beginner, to an experienced level. Thanks to, in equal parts to the structure of the game plus it's massive library of songs that is growing each week. Also its design and sections on actual learning the Guitar or Bass Guitar is very well designed.
The most important ingredient to all of it? The player. Because no software of any kind can get you there without a bit of dedication and practice, practice and more practice!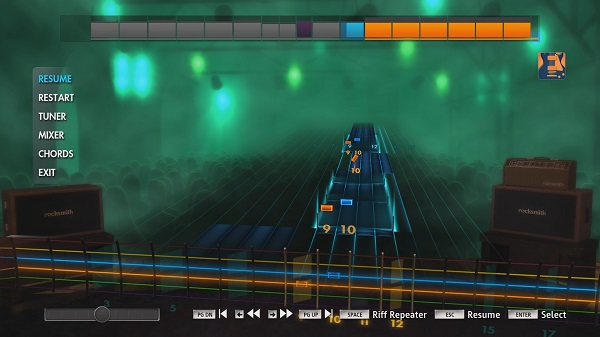 Watching this line since the first version, and researching it from posts from the developers, including watching how Ubisoft interacts and updates the players/fans in the Ubisoft Rocksmith 2014 forums… it all shows an actual love of music and overall dedication to bringing something viable and usable to the players. Be those casual players or the folks that want to really learn the instruments.
While it is a game, it is so much more since players are actually able to learn how to play real instruments and not just push color coded buttons on fake instruments.
With this current installment, Ubisoft is doing what looks like a pretty significant programming update to Rocksmith 2014's code with some interesting changes and enhancements while not breaking what already works so well. This must have been a massive programming undertaking that had taken some considerable time to get it right.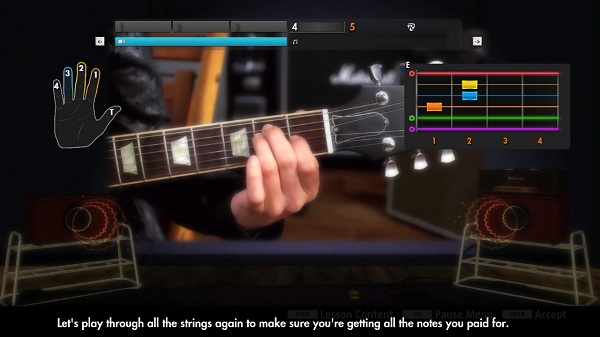 With all that work being done, one wonders just how much this is going to cost the consumer. You know what? Nothing.
If you own a copy of the game Rocksmith 2014 already, then you will get the update/upgrade for free. If you are a new player then of course you can either get a copy of the game now, or wait till the newer copy is released. The newer copy being titled Rocksmith 2014 Remastered.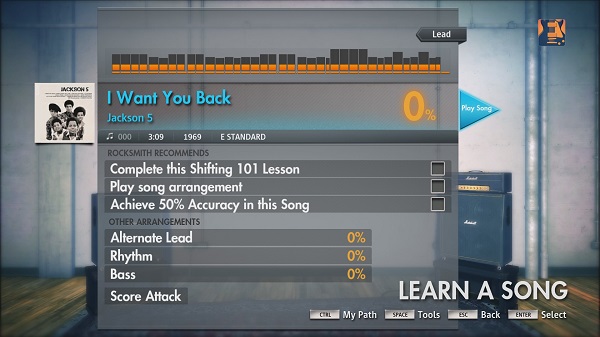 As of October 4th 2016 the new version will be available and the physical versions will hit the shelves of retail and online stores at the same time which of course is the updated edition.
As a special incentive for new players there will be 6 bonus downloadable songs included for free. Folks that are already playing should not feel left out. Those six songs will be available for purchase download by players that already have a copy of the game. These are;
"Three Little Birds" by Bob Marley & The Wailers
"Suspicious Minds" by Elvis Presley
"Some Nights" by FUN.
"I Want You Back" by Jackson 5
"Hey Ya!" by Outkast
"Drops of Jupiter" by Train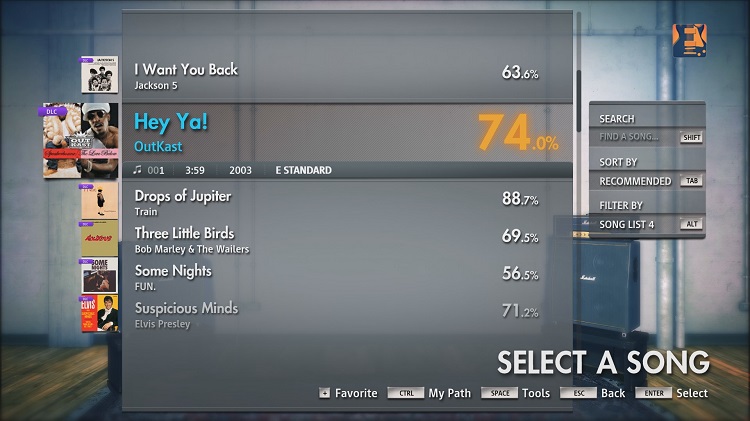 So what are these improvements that are making their way to Rocksmith 2014 for all platforms (PlayStation 4, Xbox One, PC, and Macintosh) that the game is available on? There are some big jumps in patch features and improvements. They all sound like things that the learning game Rocksmith 2014 players will happily embrace.
One of the updates that we are absolutely thrilled to see, and all of those with the lions share if not ALL of the DLC will be happy as punch to see…  is managing the song library plus an updated search, sort, and filter tools features which are oh so welcome.
Up until this update, players have to just scroll through the library, which is a massive undertaking if you have a large number from the now massive library of DLC that is available.  So being able to search by typing something in? All for it.
With this update players now can use a text search by either artist name, song title in several key areas of the software. Those being learn a Song, The Shop and also Score Attack.
In Non Stop Play, players can now build custom song lists and group the songs in a more personalized way for those long marathon or short practice sessions.
In Riff Repeater one of the areas of Rocksmith 2014 that is very well utilized already and geared towards driving down to certain areas of songs, including learning them… is now enhanced even more. Pausing and navigating throughout a track and looping phrases has been made to be more smooth and efficient.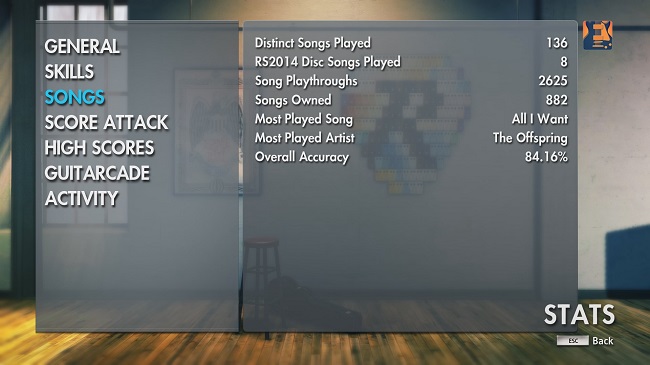 It was always a pain to have to change song paths, because you had to be out of the song to do it. Now at the song hub, you are able to view all of the songs arrangement and jump right into any of them without changing paths. Oh so very nice.
Rocksmith 2014 has always been able to adjust on the fly for players in its difficulty. If the players doing well, it may add more notes or if they are not hitting the notes, the game scales things back in difficulty. Now players will be able to customize the rate of the Dynamic Difficulty adjustments OR disable this all together. We are all for more control in our gaming and this update sure delivers more control in the hands of the players.
For those interested in just how well they are doing or maybe get the inspiration to do even better… players can track their progress with detailed in-game player statistics.
Now with this updated version of Rocksmith 2014, there is no reason to limit to fake guitars only. Grab a guitar and or bass and learn to play for real with Rocksmith 2014. All you need is you and some time on your part. Rock on people, rock on.
Have fun, play games
Edwin millheim
Impulse Gamer