Blu-ray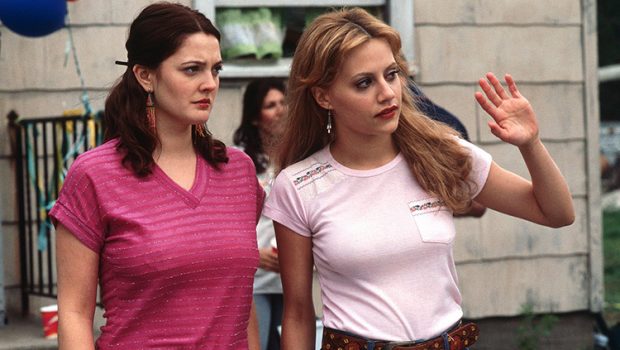 Published on July 19th, 2017 | by Natalie Salvo
Riding In Cars With Boys Blu-ray Review
Summary: "Riding In Cars With Boys" is a true story about a teenage mother in Connecticut in the 60s. It's a nuanced little film about unfulfilled dreams & the minutiae of a trying life.
3.9
Someone else's dream?
John Lennon famously sang that "Life is what happens to you when you're busy making other plans." The film, "Riding In Cars With Boys" also touches on this same theme as it shows how the course of one young woman's life is dramatically changed after she falls pregnant at the age of 15. The film is based on a true story and dips into several key events for this woman and shows the tribulations and jubilations of motherhood.
This film is an adaption of a memoir by Beverly D'Onofrio, an American lady that grew up in a conservative household in Connecticut in the sixties. The film is directed by Penny Marshall who was also a young mother and she brings a sweet sentimentality to the proceedings. But the story is ultimately carried by the film's star, Drew Barrymore, who does a wonderful job of playing the dramatic scenes as well as the lighter moments, and portraying the character from the ages of 15 to 37 and some other points in between.
At the beginning, the year is 1965 and a trio of young girls are off to a teenage party. Bev (Barrymore) has an unrequited crush on a good-looking but mean jock. She is rejected and upset so she seeks solace in the arms of a dim-witted but charming drop-out named Ray (an excellent, Steve Zahn). Bev falls pregnant and despairs when she realises that Ray is the wrong guy for her. Bev's policeman father (James Woods) and her well-meaning mother (Lorraine Bracco) insist that she marries Ray and keeps the baby. Bev gives birth to a beautiful baby boy named Jason who will spend the majority of his life "raising" his mother.
The story shows Bev's ambivalence to motherhood. It also depicts how she navigates some choppy waters and the lemons that life throws at her. Ray becomes a heroin addict. Bev's close friend Fay (the late, Brittany Murphy) – a girl who also had a child at the same time as Bev – moves away. But Bev is determined to go to university and become a writer so she applies for scholarships and juggles multiple jobs. The film shows her hopelessness as well as some of the mounting resentments that her adult son Jason (Adam Garcia) experiences. There are some important chapters left out of this tale however, particularly the time when Jason becomes a teenager.
The special features on the blu-ray include a number of featurettes. These include interviews with the cast and crew. They also show the different sets and the cars that were used. Drew Barrymore provides a commentary of the film and it's interesting to hear her drawing parallels between her and D'Onofrio's lives (Barrymore wasn't a teen mother but she was a partying, bad girl at 11 and the two seem to bond over their respective, dysfunctional families).
"Riding In Cars With Boys" is a nuanced little film about the minutiae of unfulfilled dreams and aspirations. It's a bittersweet story about motherhood and one woman's important relationships with the significant men in her life. It's a sentimental and whimsical story about life in all of its tragic, difficult and superb glories.
Blu-ray Details
Director – Penny Marshall
Actors – Drew Barrymore, Steve Zahn, Adam Garcia, Brittany Murphy, James Woods
Film Genre – Drama
Label – Via Vision Entertainment
Running Time – 131
Aspect Ratio – 1.85:1
Region Coding – B (Blu-Ray)
TV Standard – HD
Rating – M
Consumer Advice – Adult themes
Year of Release – 2001
Primary Format – Movies/TV – Blu-Ray