PS4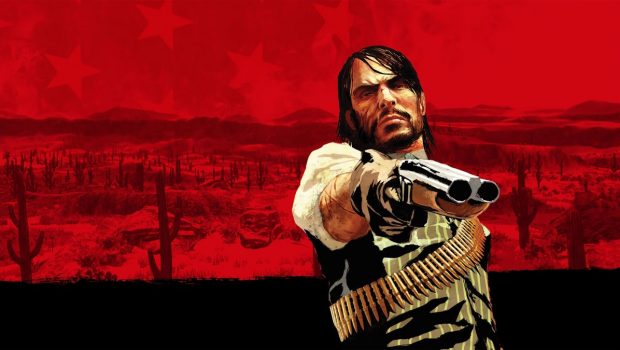 Published on August 17th, 2023 | by Abdul Saad
Red Dead Redemption PS4 Review
Summary: After all these years, Red Dead Redemption is still a great game that offers players a highly engaging gameplay experience. However, the PS4 port isn't something that can easily be recommended to those who've already played the game.
Rockstar Games' Red Dead Redemption was first released in 2010 for the PS3 and Xbox 360. The game remains an iconic entry in the gaming industry, as it still offers players a unique experience via its great narrative and even better gameplay mechanics. Well over a decade later, Rockstar has decided to release the game on the PlayStation 4 and Nintendo Switch. Having played the whole game for a second time on the PS4, I can say that the port works quite well but offers nothing new to modern players.
For those somehow unfamiliar with the game's story, Red Dead Redemption follows the journey of John Marston, a former outlaw forced by the government to betray his former gang members in order to protect his family from the consequences of his actions. It's up to the player to hunt down each ex gang member one by one by roaming the 19th century US with as many tools as the game allows them, and with the help of many characters they'll meet along their journey. The game's narrative is a surprisingly remarkable blend of intense action, emotional depth, and philosophical musings on the morality of violence and the consequences of one's actions. The characters are complex and multi-dimensional, each driven by their unique motivations, fears, and desires.
This is mostly seen through the protagonist, John, one of gaming's best and most loved anti-heroes, who showcases an internal struggle between his outlaw tendencies and his desire for a better life for his family. The game's writing is masterful, immersing players in a world where every character feels real.
In terms of visuals, Red Dead Redemption offers an impeccable open world that still holds up today. The intricately crafted world offers diverse landscapes ranging from arid deserts to snowy mountain ranges. The world's vastness encourages exploration, and players are often rewarded with hidden gems, side quests, and vistas, which while not as breathtaking as in its sequel, are still pretty Impressive. However, it's worth noting that the overall visuals, including character designs, while not awful, still very much show their age. Despite playing on a PS5 with backward compatibility, the game still holds a PS3 aesthetic but with a slightly cleaner look. And as this isn't a remake, update, or remaster, players shouldn't expect anything new in that regard, as what you see is what you get. 
Gameplay-wise, Red Dead Redemption's combat system is still satisfying, requiring players to manage cover, accuracy, and ammunition while engaging in intense shootouts. The Dead Eye targeting mechanic, which slows down time and allows players to paint targets for precise shots, is still an incredibly useful mechanic years later. Outside combat, the game offers a variety of activities, including gambling, horseback riding, herding cattle, and completing bounty missions. Each activity contributes to the overall feeling of immersion in the Wild West. Players will also be awarded for hunting animals to gather materials for crafting and trading between missions. The seamless integration of these mechanics with the overall gameplay enriches the experience and adds layers of immersion.
Performance-wise, Dead Dead Redemption on the PS5 (through backward compatibility with PS4) runs incredibly smoothly. The game runs much faster than on the PS3, and it, in my experience, performs noticeably better, as I didn't encounter any glitches, a steady 30 FPS with no dips or lags. Other than that, it's worth noting that the game also includes all previously released DLCs, including outfits, horses, support for new languages, and most notably, the Undead Nightmare DLC, which also ran smoothly. However, it's still worth mentioning that the port offers nothing else. It is essentially a bundle of Red Dead Redemption and its DLCs that runs slightly faster, so you're paying $50 for basically the same experience as the PS3 and Xbox 360 versions.
Final Thoughts?
Overall, after all these years, Red Dead Redemption is still a great game that offers players a compelling narrative, a fantastic open world, and an overall highly engaging gameplay experience. However, the PS4 port isn't something that can easily be recommended to those who've already played the game and its DLC or even own the original bundle, at least at its current asking price. As such, if you've never played the game and are still interested in the port, I'd advise waiting for a sale or buying the Switch port, as that at least offers the value of playing the game on the go.