Hardware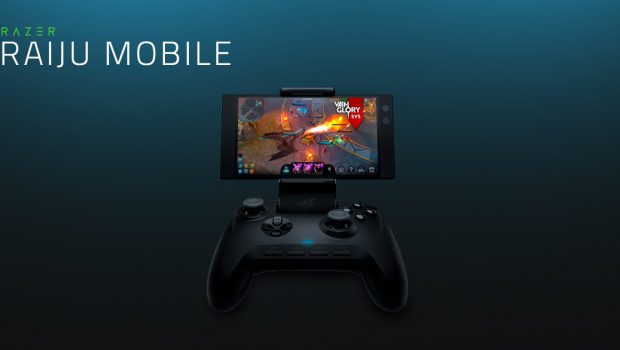 Published on March 30th, 2019 | by James Wright
Razer Raiju Mobile Gaming Controller Review (March 2019)
Summary: For those games that support the Razer Raiju Mobile Gaming Controller and like the LEGO song, it makes everything awesome!
While the world of high-end consoles and smartphone gaming blurs, Razer have launched two products to assist with this transition with their new Razer Phone 2 (our review can be found at http://www.impulsegamer.com/razer-phone-2-review-march-2019/) and the new Raiju Mobile Gaming Controller. So rather than use the fiddly touch screen of your smartphone (you know it's crap for gaming), you simply connect the Razer Raiju Mobile Gaming Controller in order to have that console experience and yes, this product does transcend borders.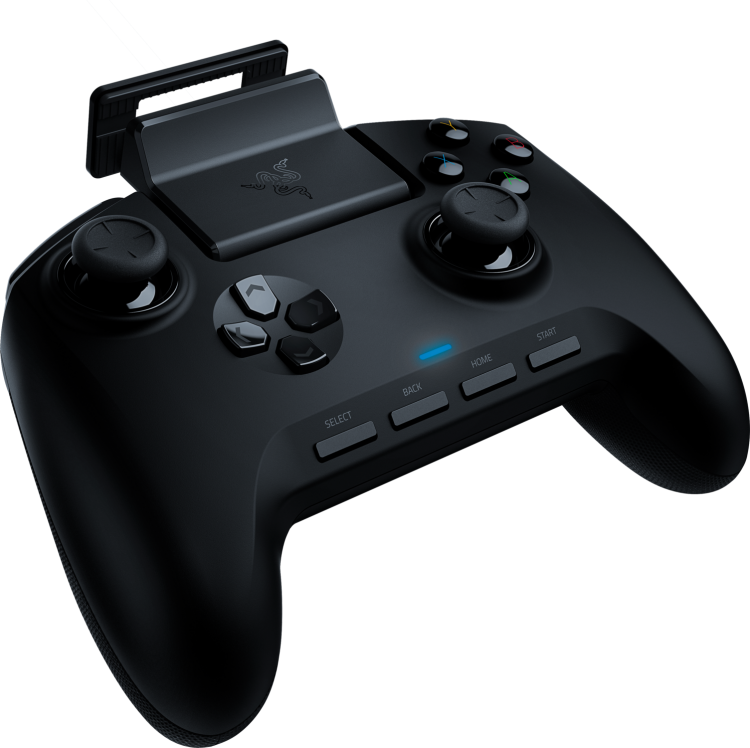 So while smartphones using the Android system still don't reach the levels of console gaming, the Raiju Mobile Gaming Controller almost gets you there with the games that support this impressive controller which connects to your smartphone. We also tested the Raiju with our Huawei Mate Pro 20 and this combination ticked all the right boxes for us.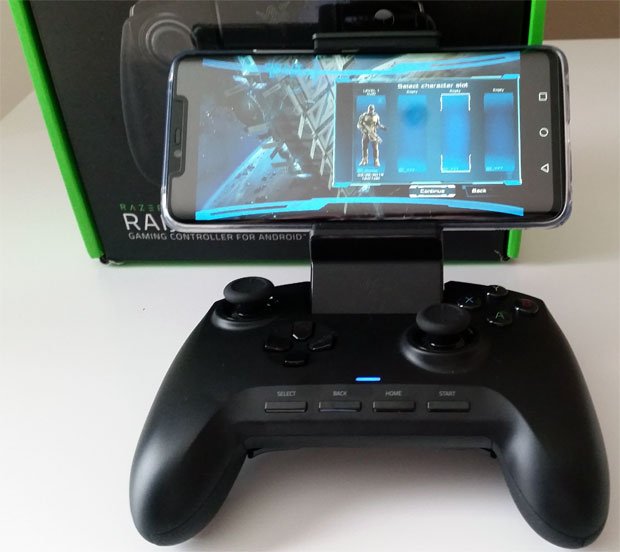 At its core, the Raiju Mobile Gaming Controller mirrors a full-size gamepad which includes all the buttons you find on a mainstream controller from shoulder buttons to analog sticks and a D-pad plus mecha-tactile action Buttons and even a hair trigger mode to take it a level higher.
While it feels good in your hands thanks to its design and additional textures for grip, some of the button placements does require you to familiarize yourself with its layout but more importantly, it feels like a controller. Needless to say, there's plenty of buttons that are ideal for first person shooters, racers, fighters and adventures games. Also as some games do pick strange button configurations, you can download an app from Razer in order to remap and fine-tune the controller.
Compared to the touch screen, the Razer Raiju Mobile Gaming Controller blasts this control option into smithereens as it's quite flawless for gaming. Adding to its design is that you can connect your smartphone to the device via the cradle which can rotate up to 60 degrees and if you're streaming to your SmartTV, it obviously supports a wireless option through Bluetooth… it just becomes a little top heavy. As a console gamer, the Razer Raiju Mobile Gaming Controller definitely channels that PC or Xbox One controller aesthetics, including a click when you push some of the buttons.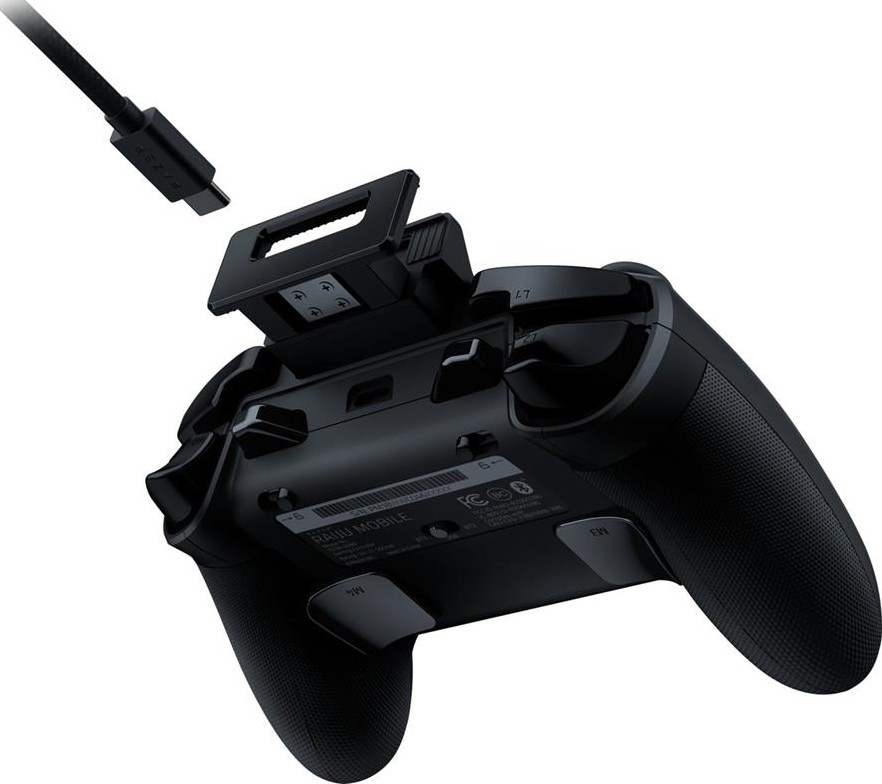 As the controller can be used wirelessly and depending on usage, you can get around 24-hours per charge. The Razer Raiju Mobile Gaming Controller also uses USB Type-C connections for fast-charging and interestingly the company gives you two different cable lengths so you can charge while playing. Connecting the device to your Android smartphone is very easy through Bluetooth and once paired, you're ready to start playing and the controller even allows you to pair it to another smartphone.
With that said, the Razer Raiju Mobile Gaming Controller is a good controller, however not all games support it which is a shame. However for those games that support this specific controller such as Final Fantasy IX, Dead Trigger 2, Minecraft and Asphalt 9, these titles work perfectly. Okay.. it's frigging awesome and I wish more games would support or those that didn't support, there was some way around it. As a result, this product takes smartphone gaming to a whole new dimension.
To find out what games support the Razer Raiju Mobile Gaming Controller, check out – https://support.razer.com/console/razer-raiju-mobile/.
The only issue we had (besides not all games supporting it) is that some button mapping can be an issue so don't expect it to work with everything straight out of the box but for most titles, they do. Another interesting element is that you can even adjust the sensitivity of the thumbsticks via the app or the paddle buttons on the back which is a neat and handy feature and those that love the speed of the hair trigger, will be pleasantly surprised. You'll be kicking ass in those first person shooters as a result.
Final Thoughts?
The Razer Raiju Mobile Gaming Controller delivers a high-end console controller for your Android smartphone and while not all games support it (shame on you developers), those that will deliver an experience which mirrors that console feel which is where the Razer Raiju Mobile Gaming Controller shines!
Features and Specifications
Universal Retractable Phone Mount
USB-C / Bluetooth Low Energy (BLE) Connectivity
4 Multifunction buttons
Mecha-Tactile Action Buttons
Hair Trigger Mode
Enhanced textured grip
Android Compatibility (Android 6.0 and later)
Mode Switch (BT1/USB/BT2)
Dedicated Android Home/Back Buttons
Android Mobile App for Controller Configuration
Supports phone widths of up to 79 mm / 3.11 in
Rechargeable through USB-C charging port